Audleys Wood Hotel Wedding Photographer
Daniel & Stephanie's Audleys Wood Wedding in Basingstoke, Hampshire
Dan and Stephanie invited us to be their Audleys Wood Hotel wedding photographers just three months before their wedding. As Basingstoke wedding photographers, we are so lucky that we have this beautiful wedding venue right on our doorstep.
This wedding was one of the most remarkable we've ever photographed! A day of snow!!! It was such an amazing transition during the day: from misty morning with everything covered in snow, to burning bright sun and clear skies in just a few hours! We had the privilege of making pictures for beautiful Stephanie and Dan's wedding that ever-changing day. The passion in their eyes and their amazing warm smiles can melt any snow in an instant!
Just look at this beauty! Just look at those happy smiles!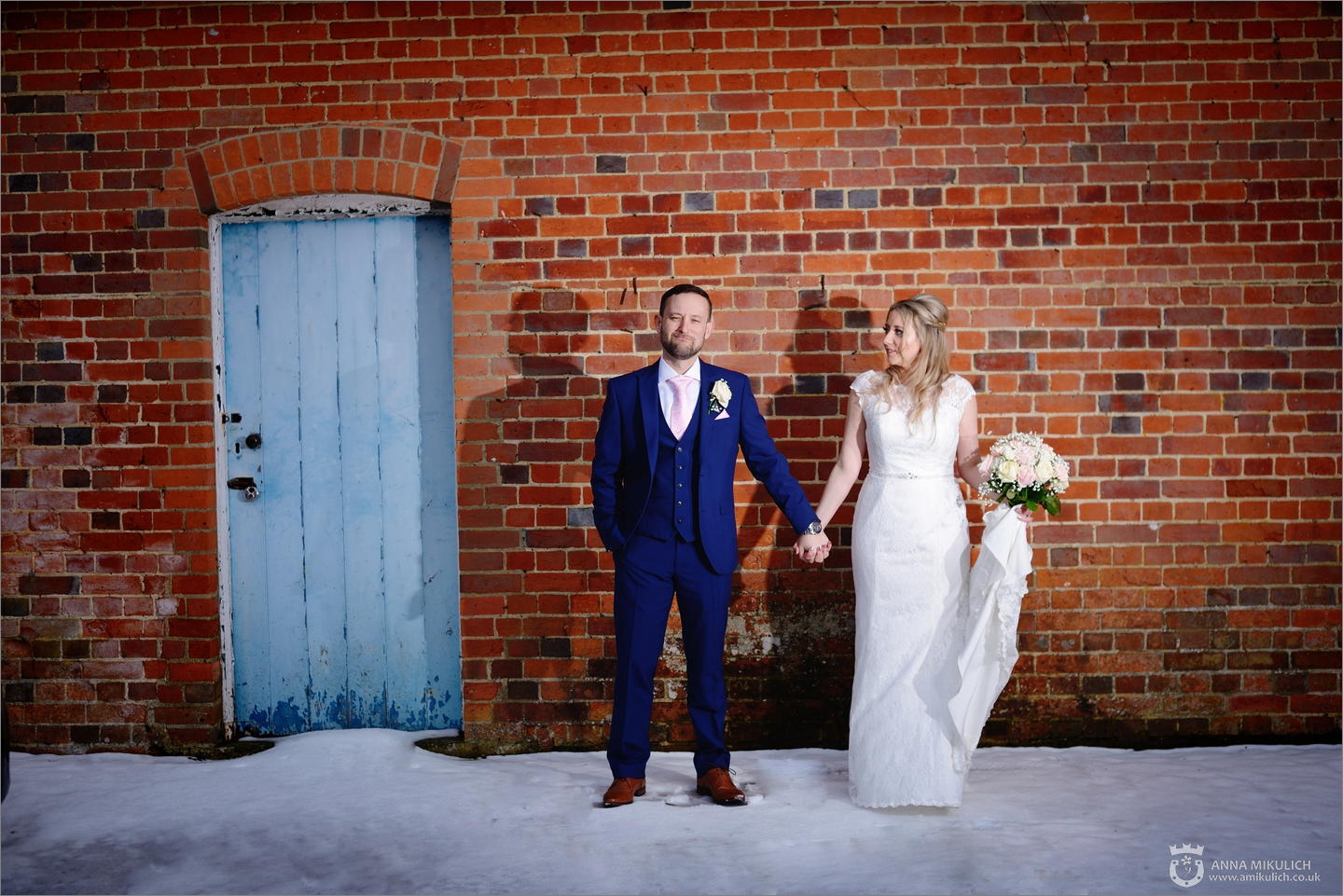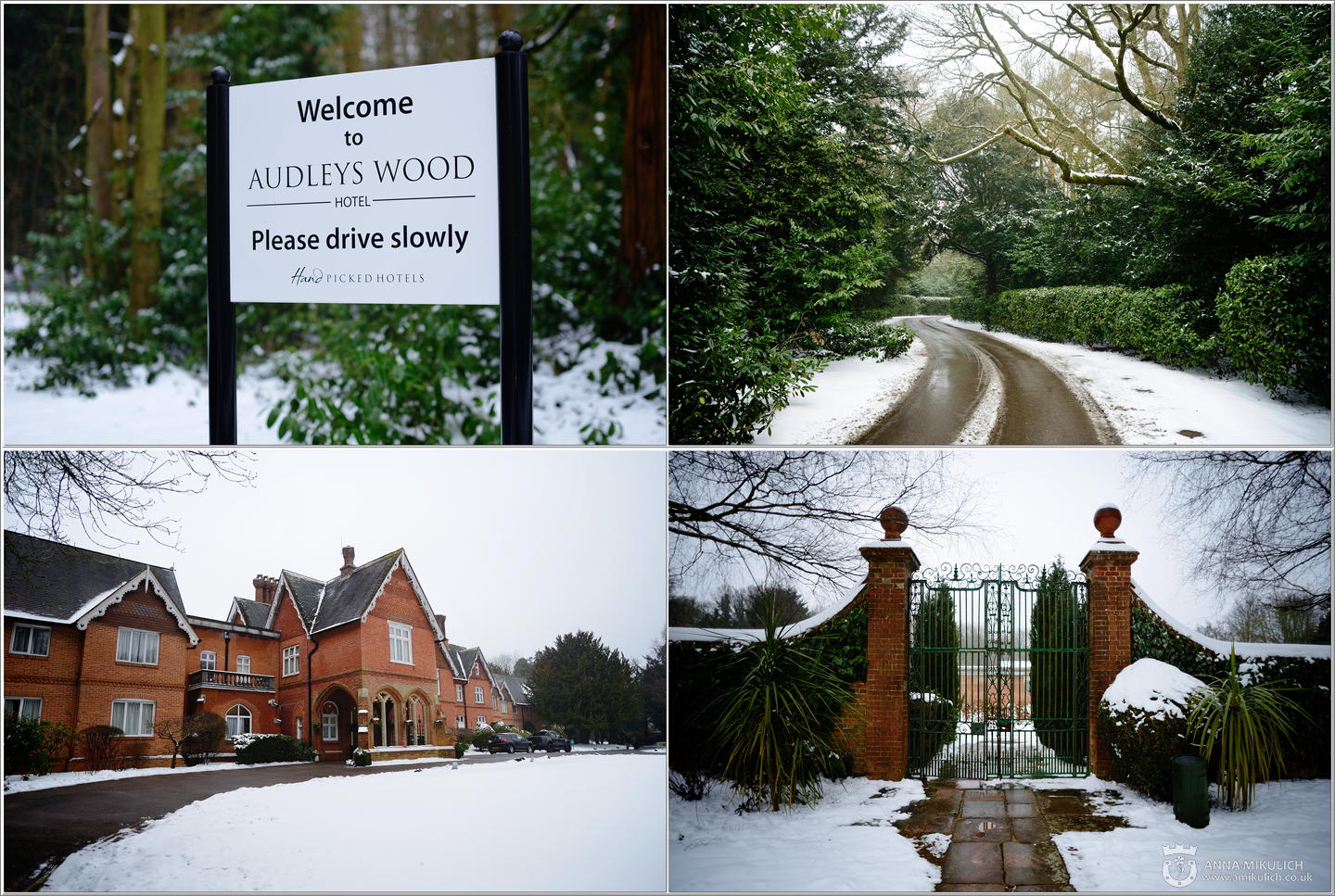 Audleys Wood Hotel is a beautiful hotel located in Basingstoke. Surrounded by woodlands, this lovely venue is a part of the award-winning Hand Picked Hotels Group. It is often described as one of the most special of wedding venues in Hampshire.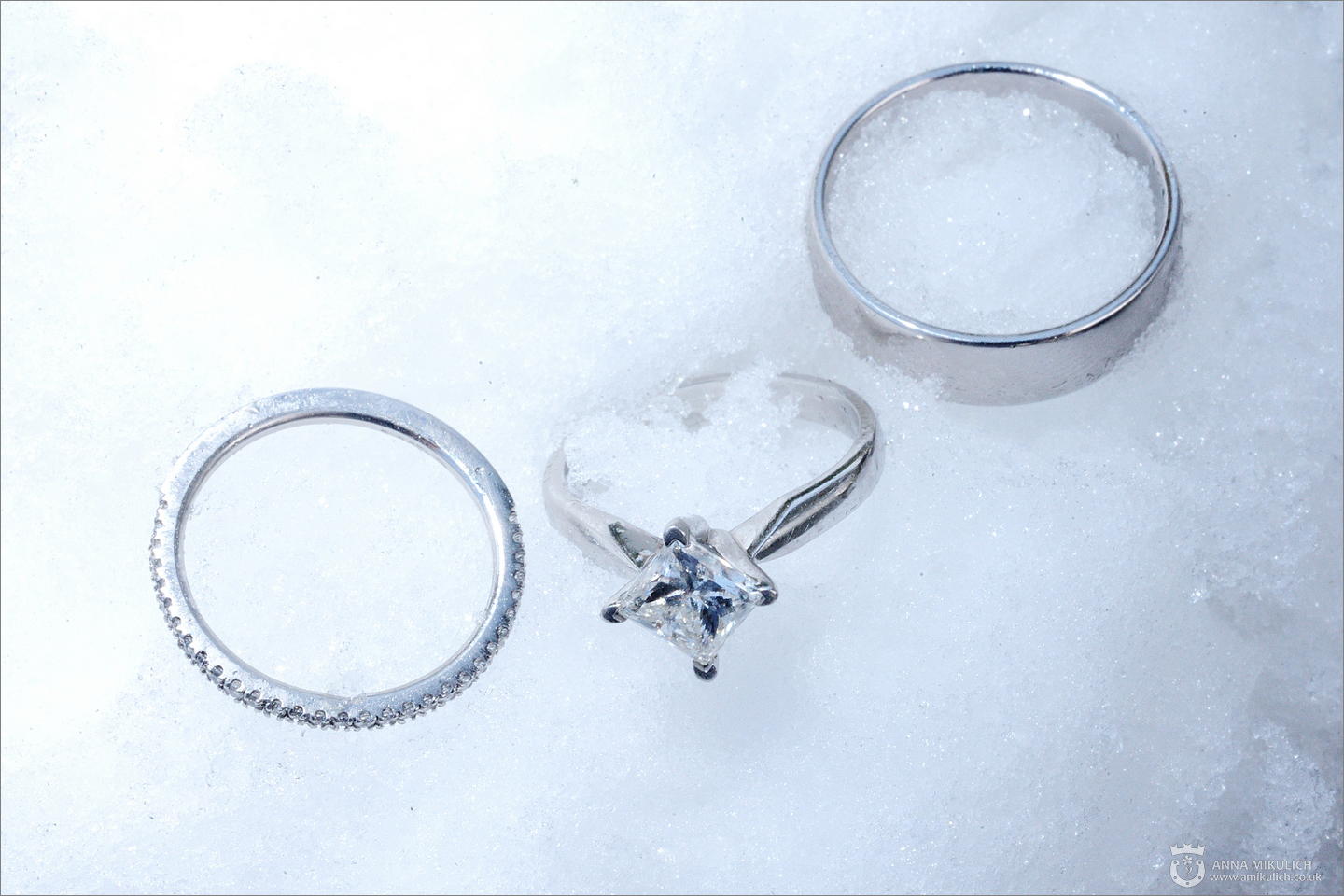 We had a rare opportunity to take some pictures of beautiful wedding rings in the snow! That was special!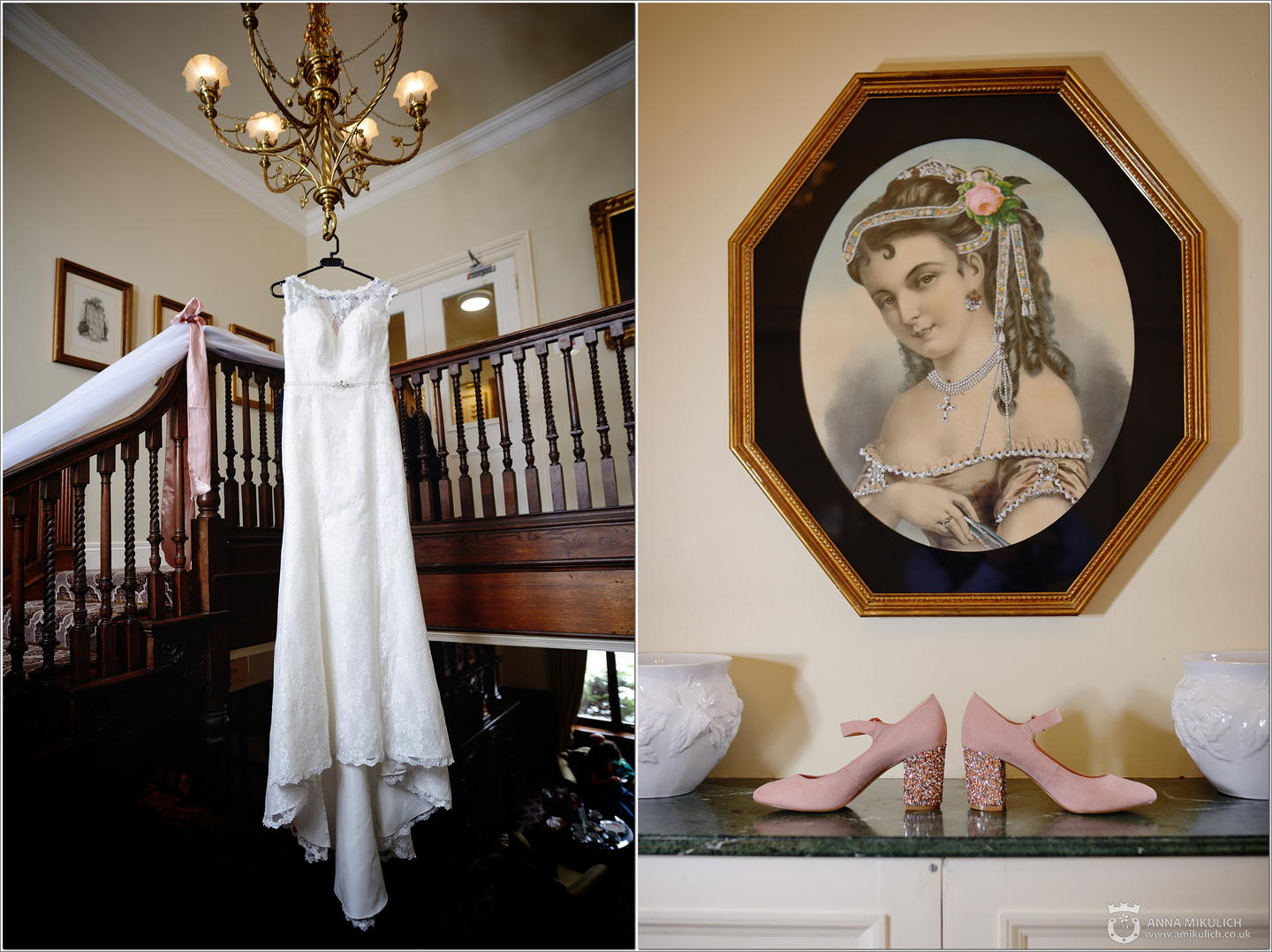 The day started with Stephanie and the girls getting ready. The bridal preparation took place in one of the exquisite suites of Audleys Wood Hotel. This is always a good place to start taking pictures at a relaxed pace. We did plenty of lovely preparation shots and a lot of snaps of beautiful details.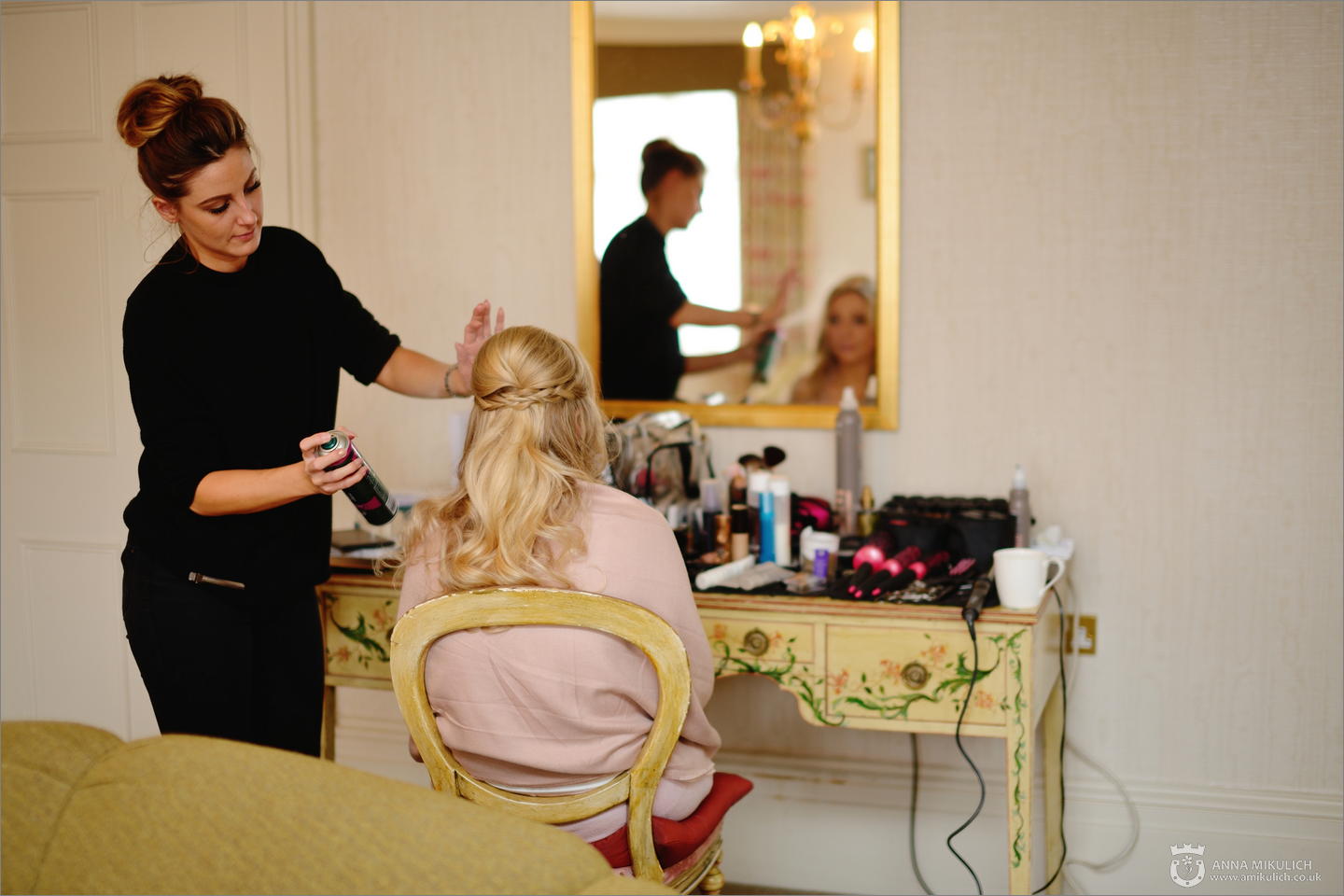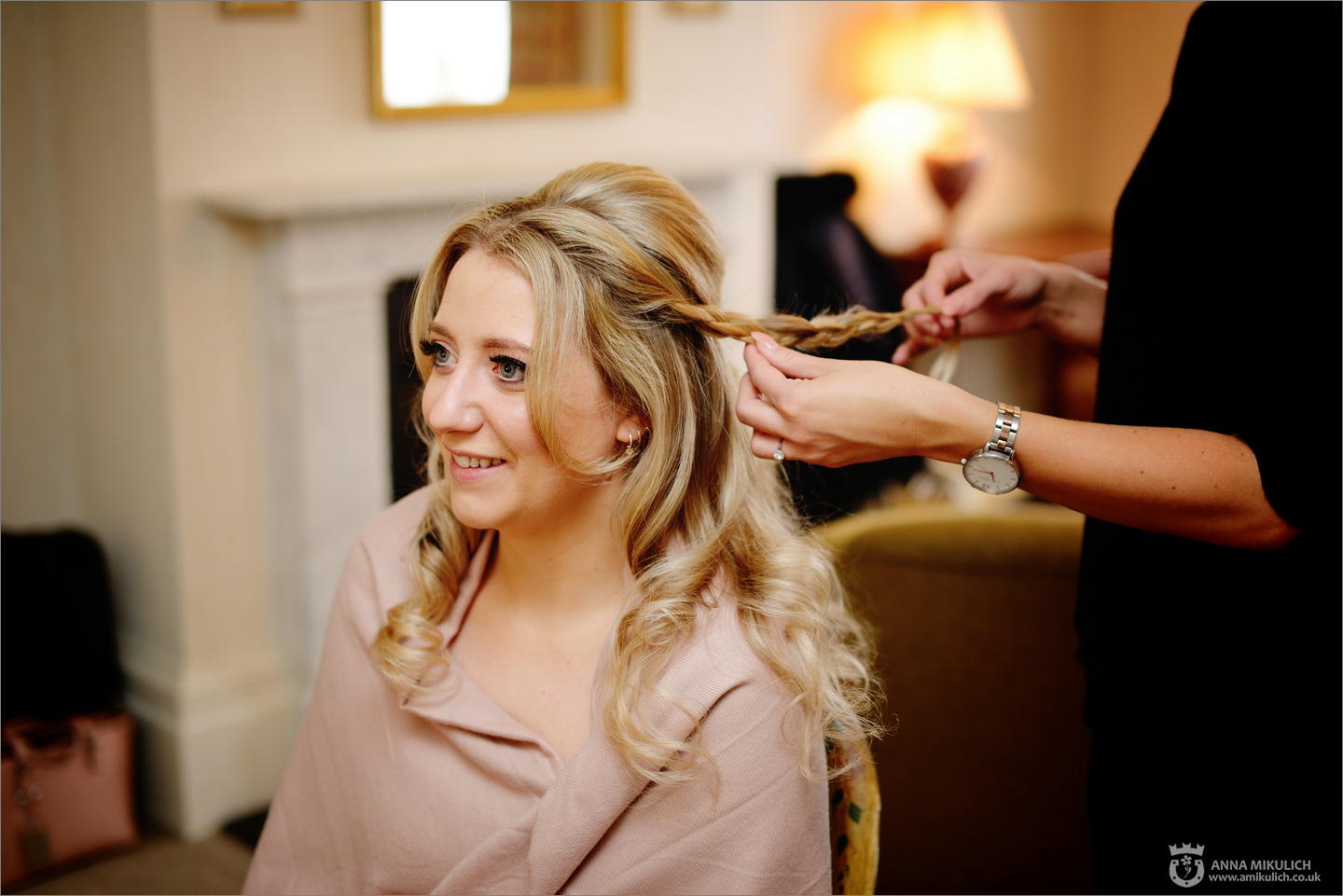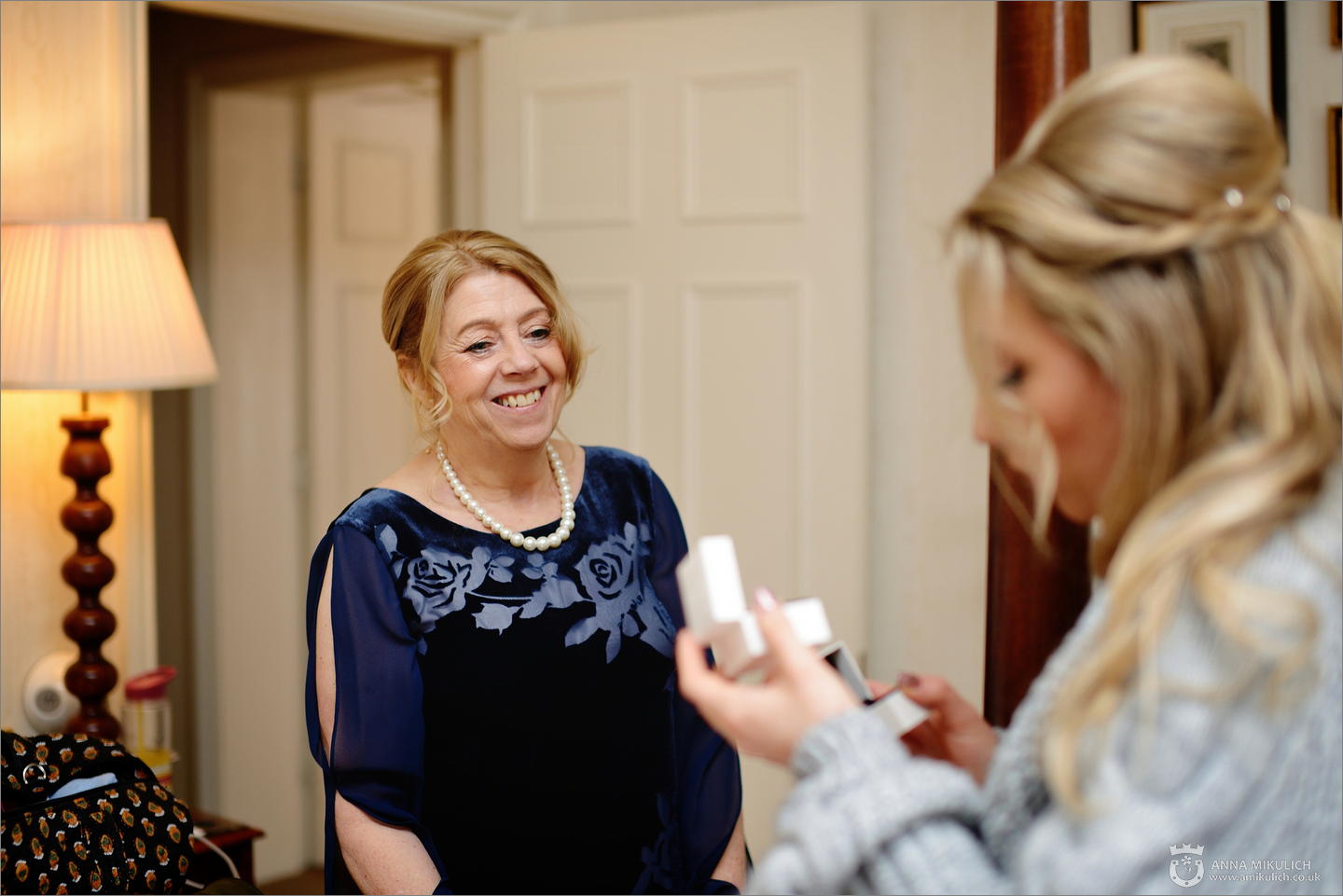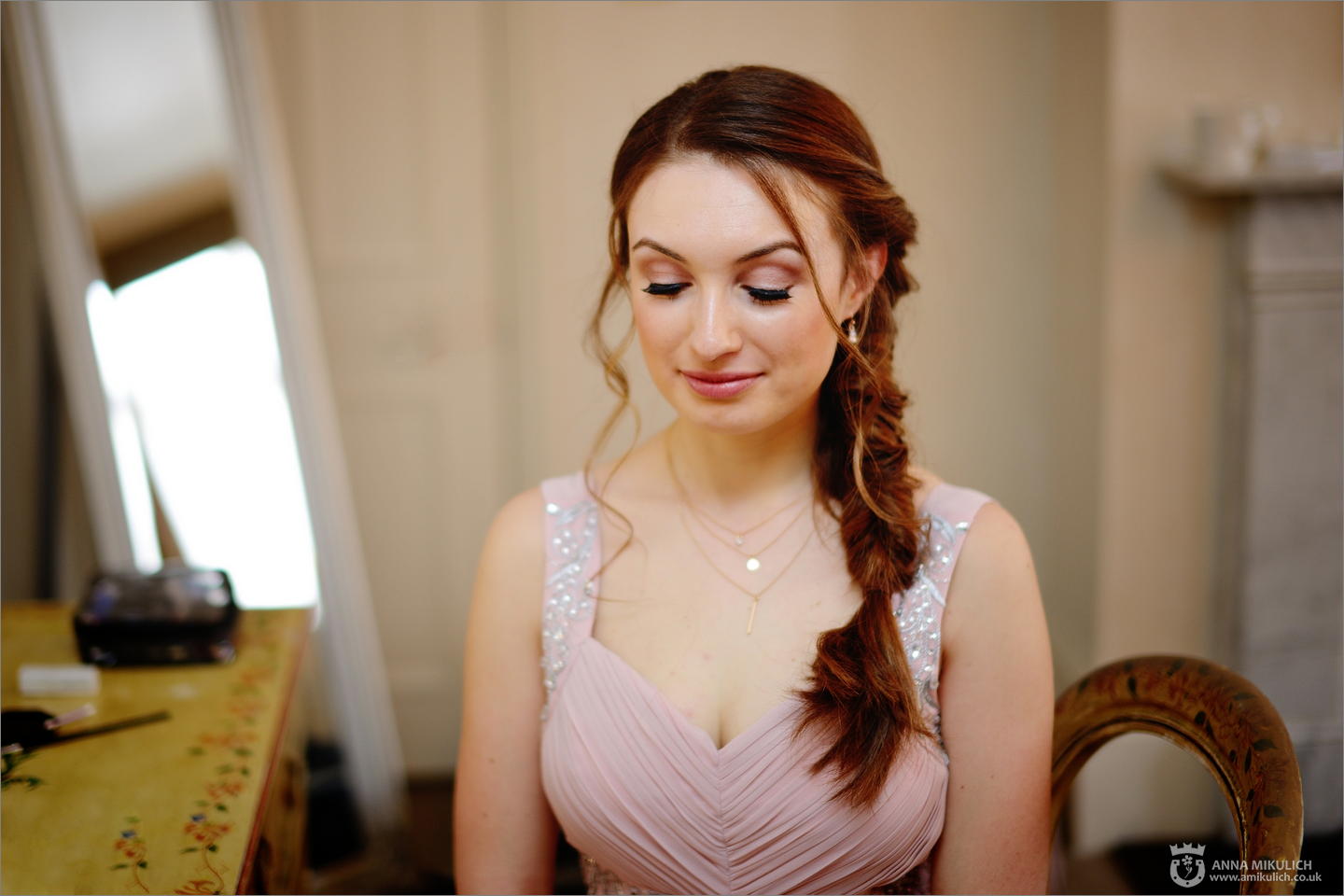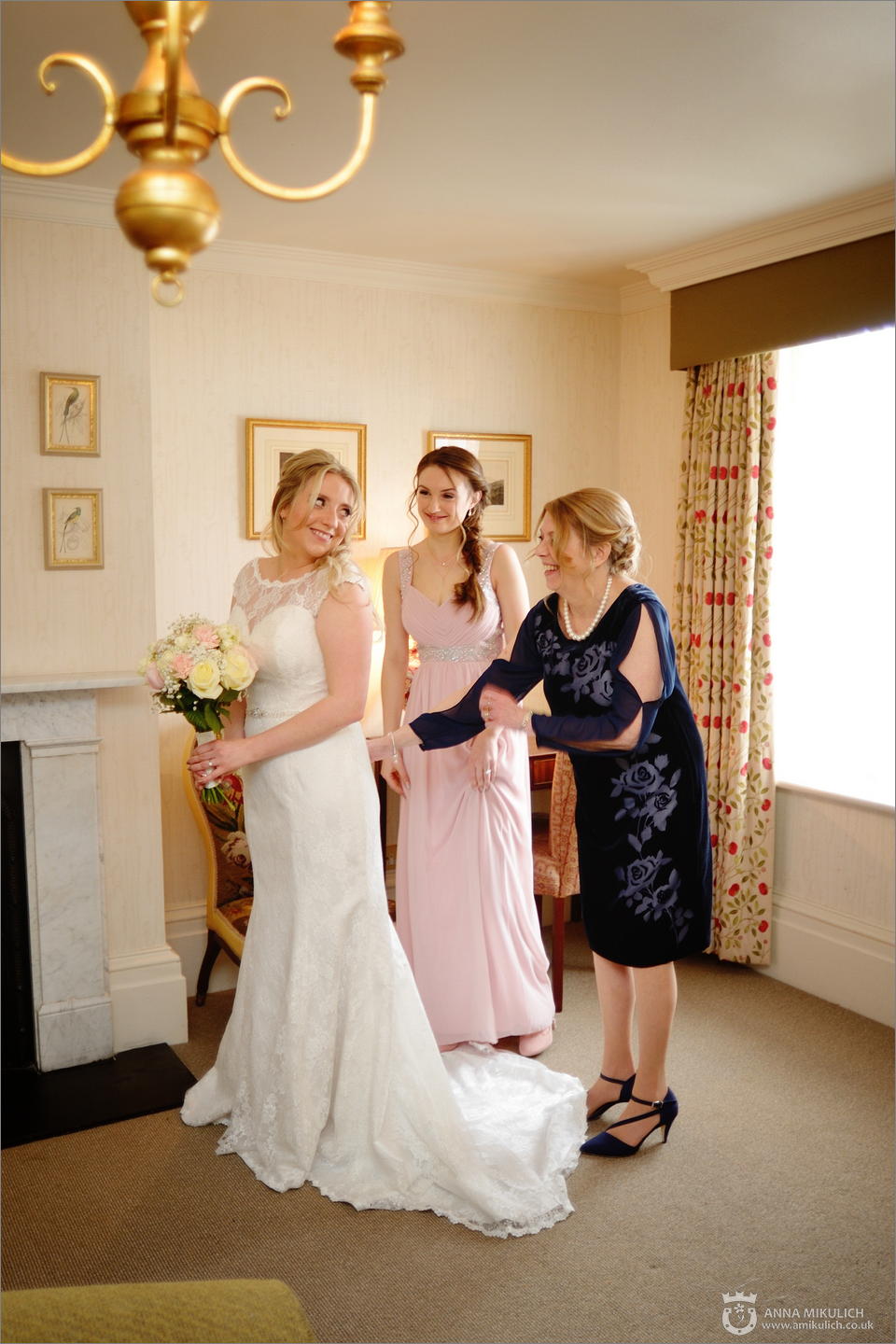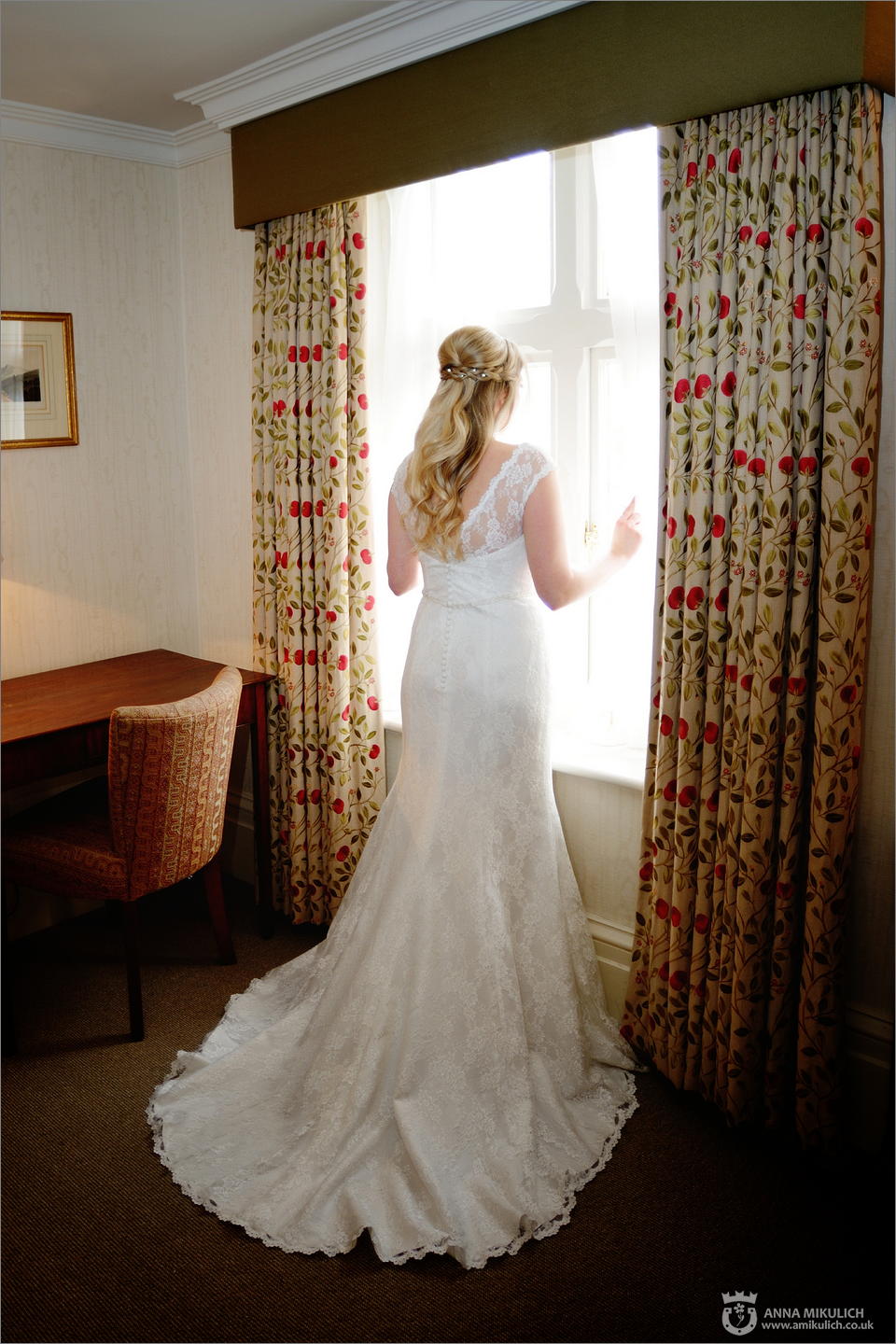 Stephanie was getting ready in a suite with a view! And what view it was! The stunning panorama of Hampshire countryside with snowflakes falling gently to all white-covered ground! This is not something you can see every day! Also, take a look at Stephanie's beautiful low-back lace wedding dress!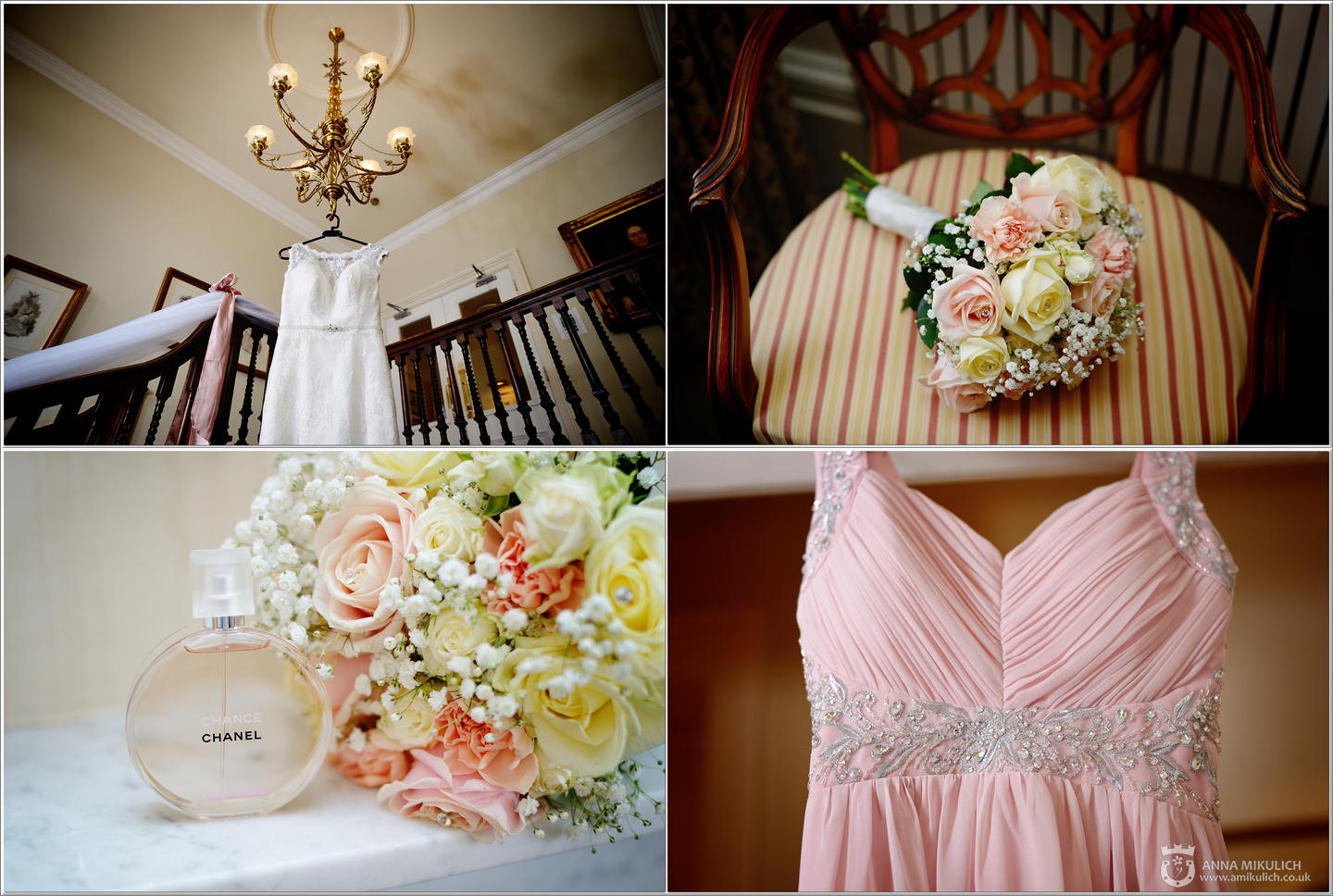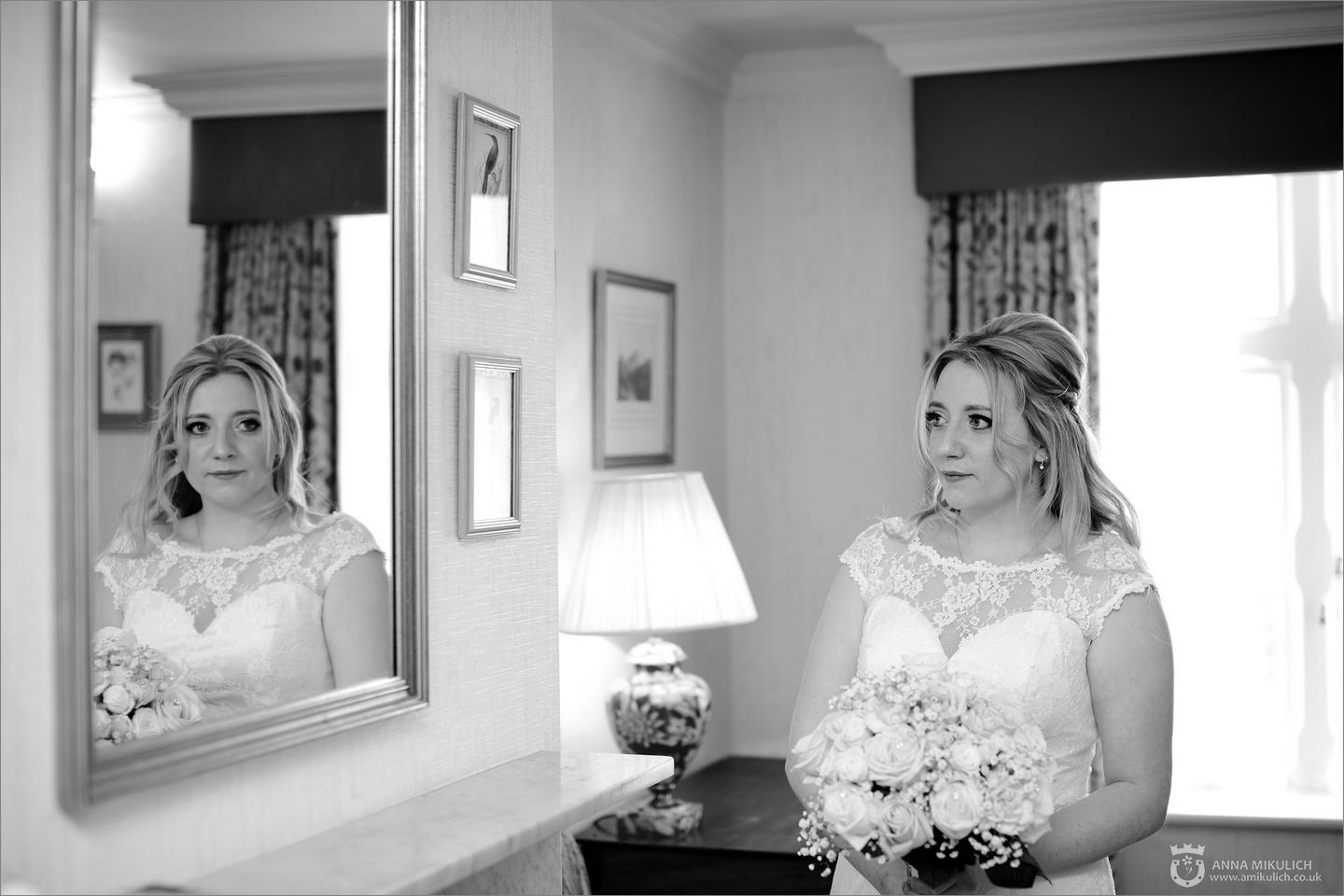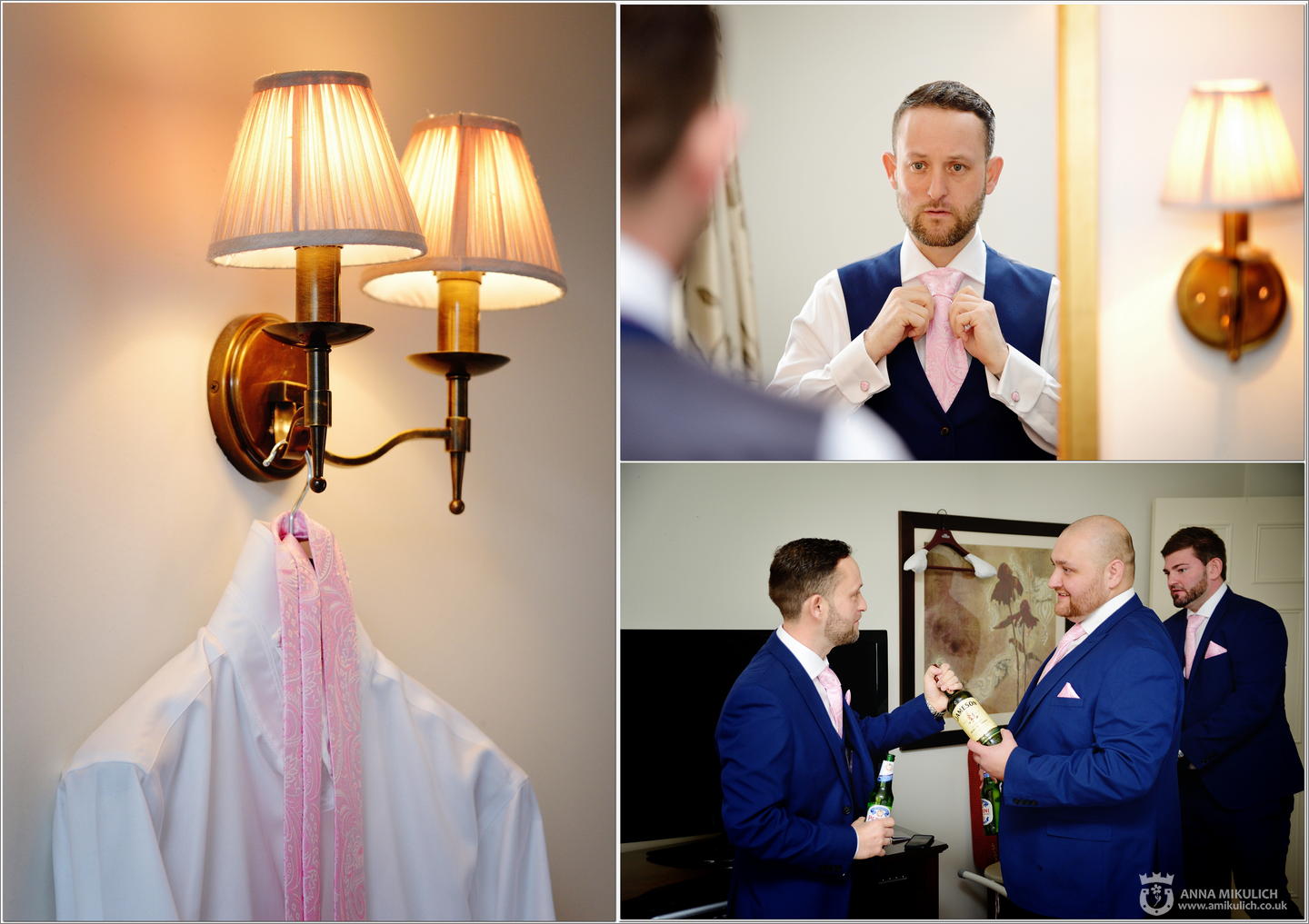 Dan was getting ready at the Audleys Wood Hotel as well. It allowed us to make some shots of him and the boys getting ready. It is quite convenient when bride and groom are getting ready at the same location - no chances of being late and less stress for everyone on that important day! Audleys Wood Hotel is a perfect example of such a spacious venue that can easily accommodate the wedding party and their guests!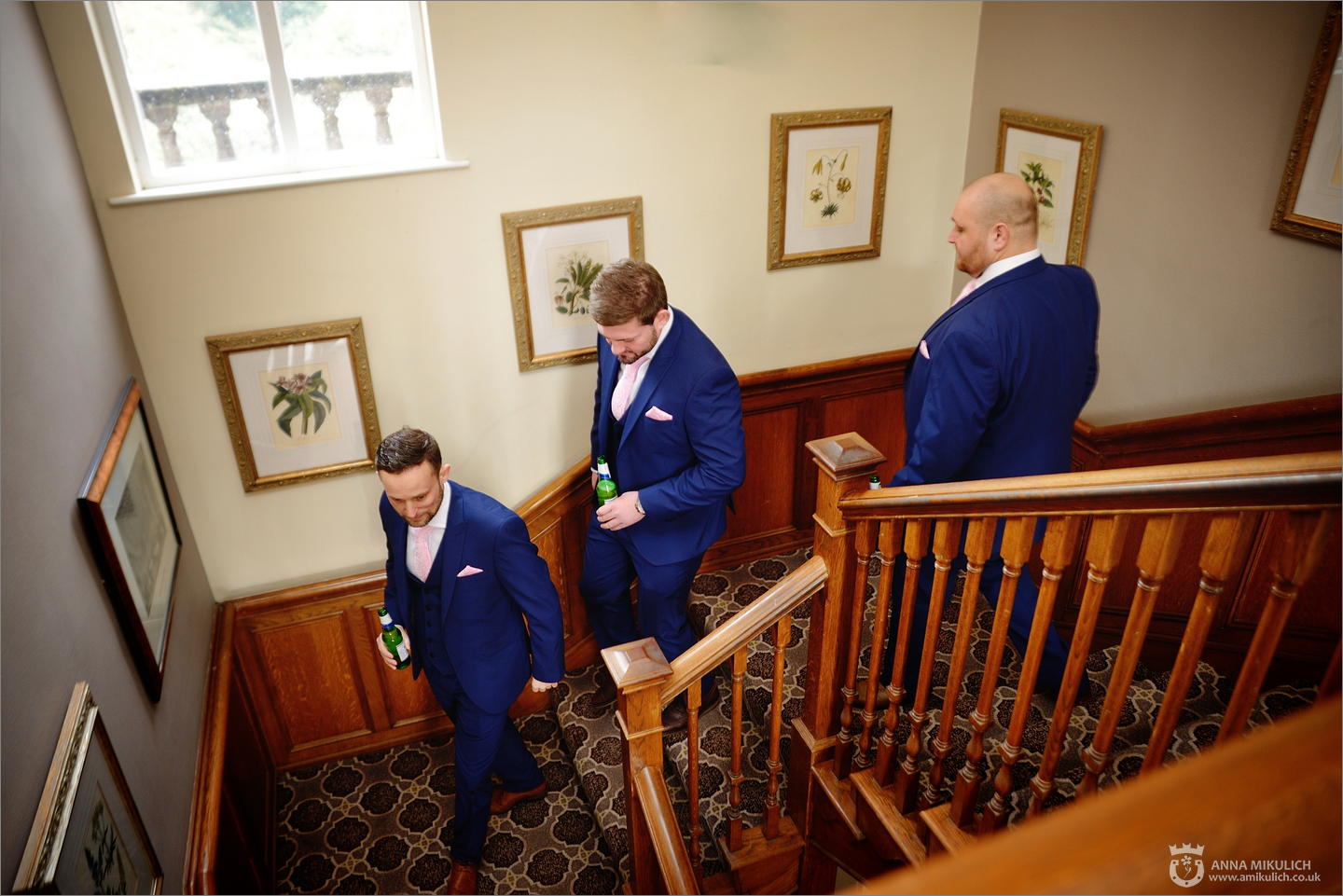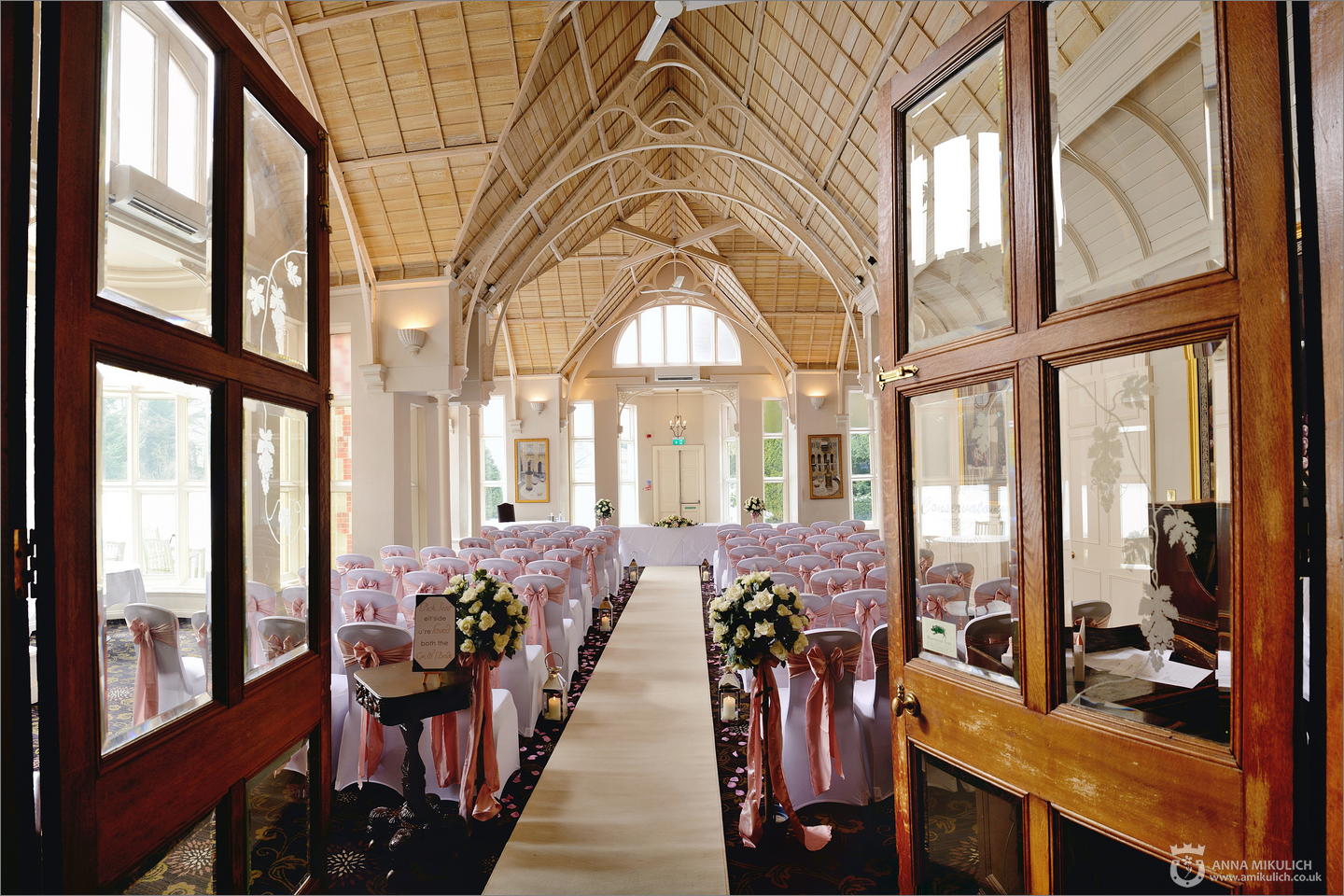 Every wedding day is full of events! Sometimes, you need to stop for a second to appreciate the beauty of the moment, to admire the stunning details of the venue, to enjoy the day in full!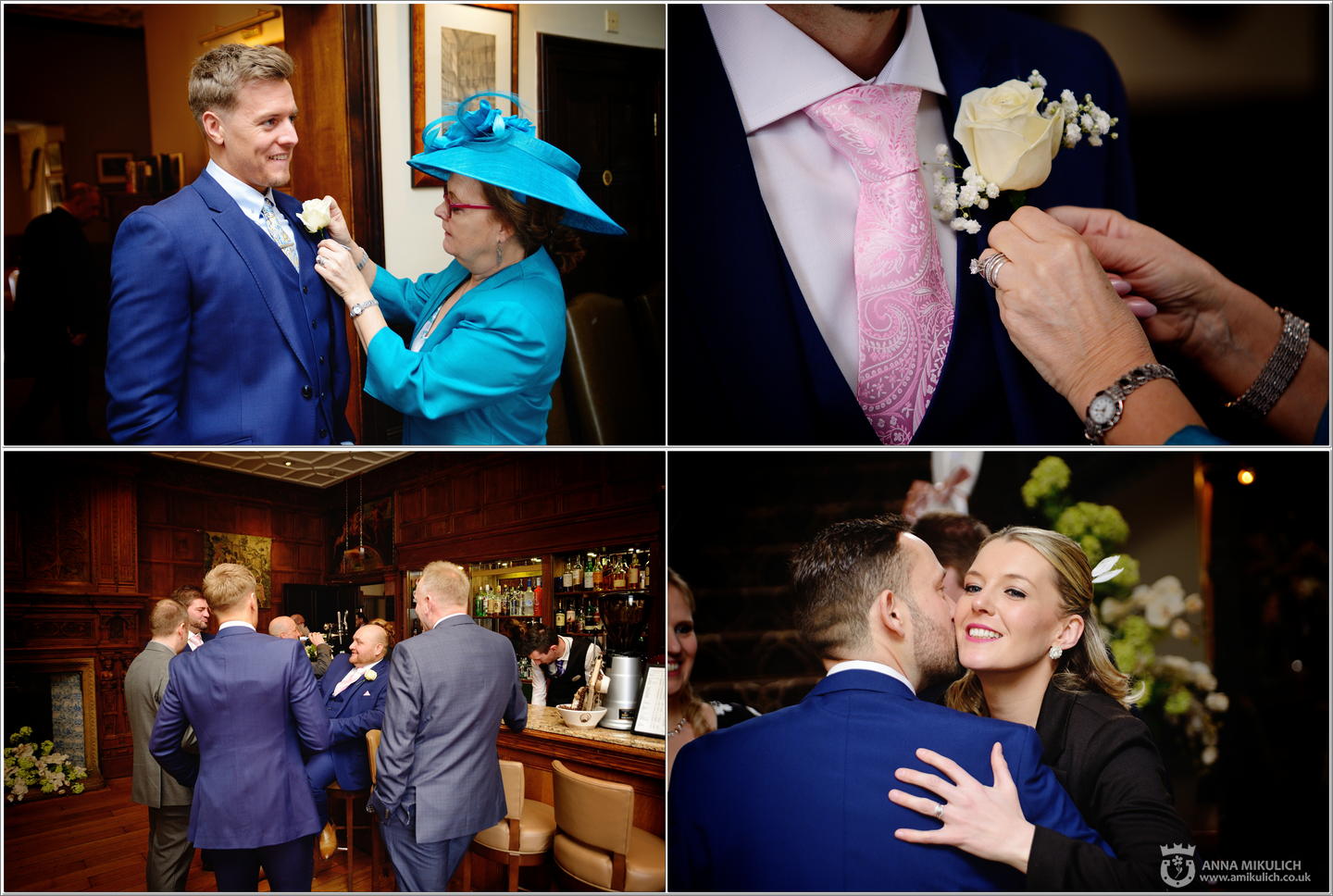 Dan and his parents are greeting their guests! This is a great moment full of friendly smiles and expectations of something great to happen soon!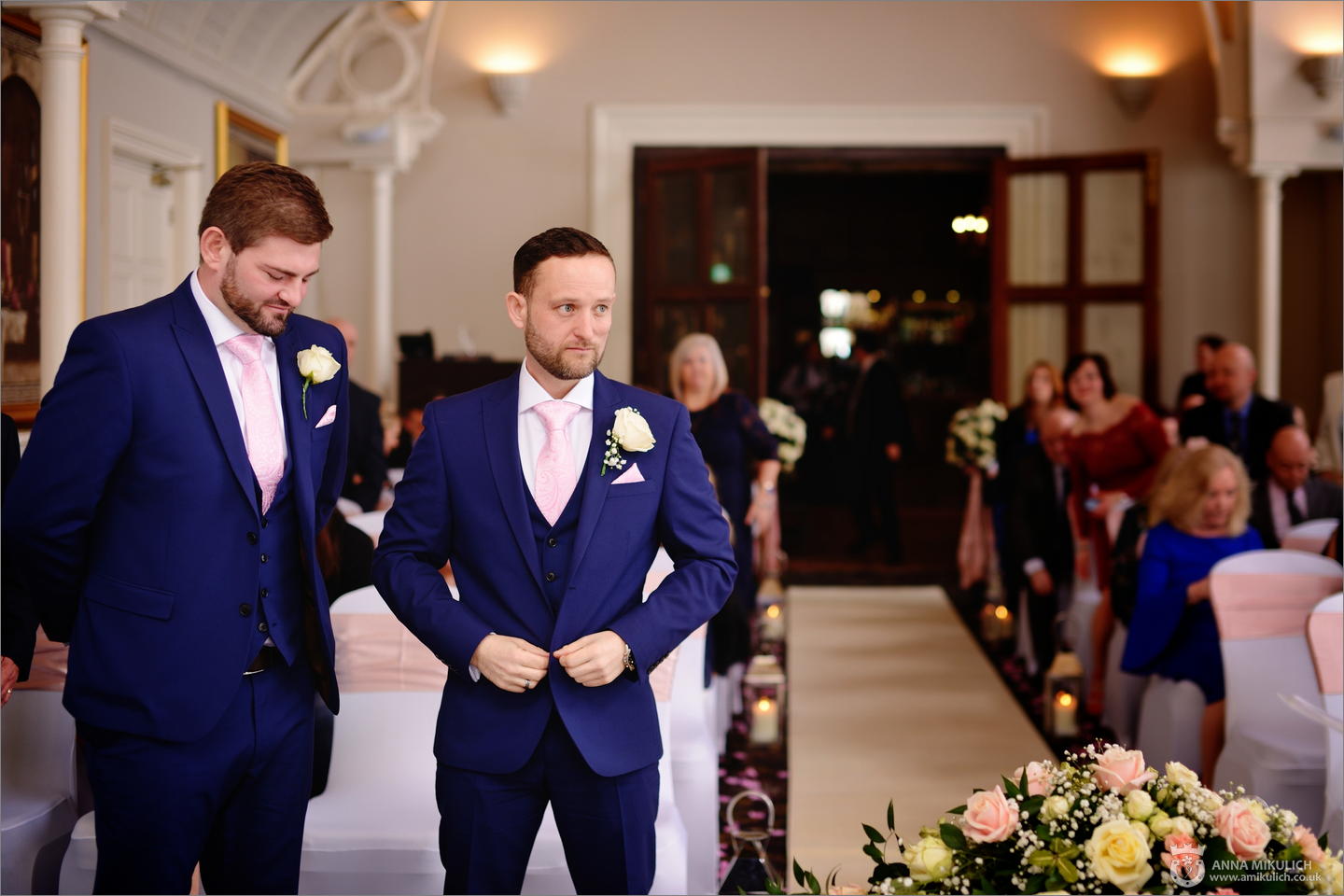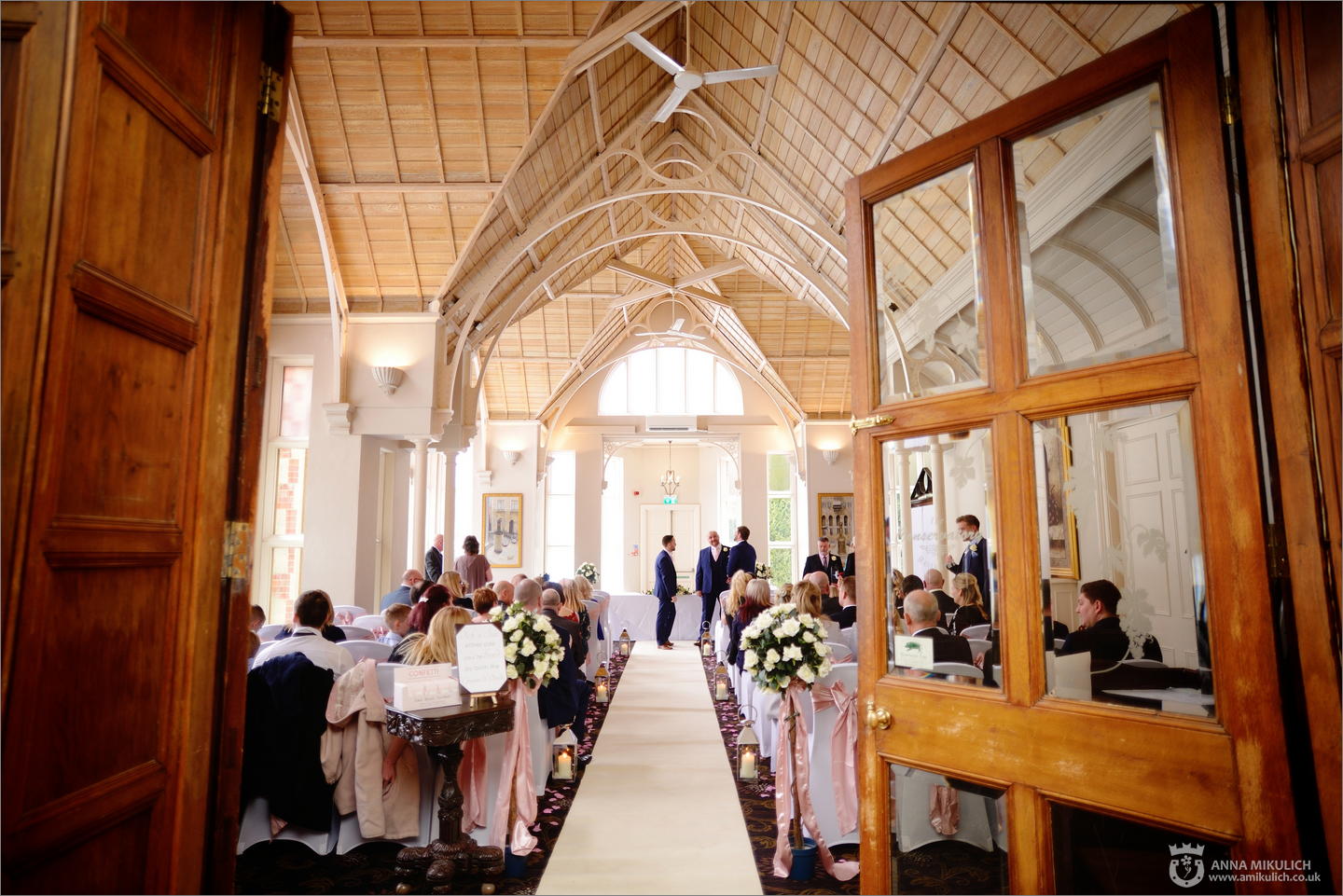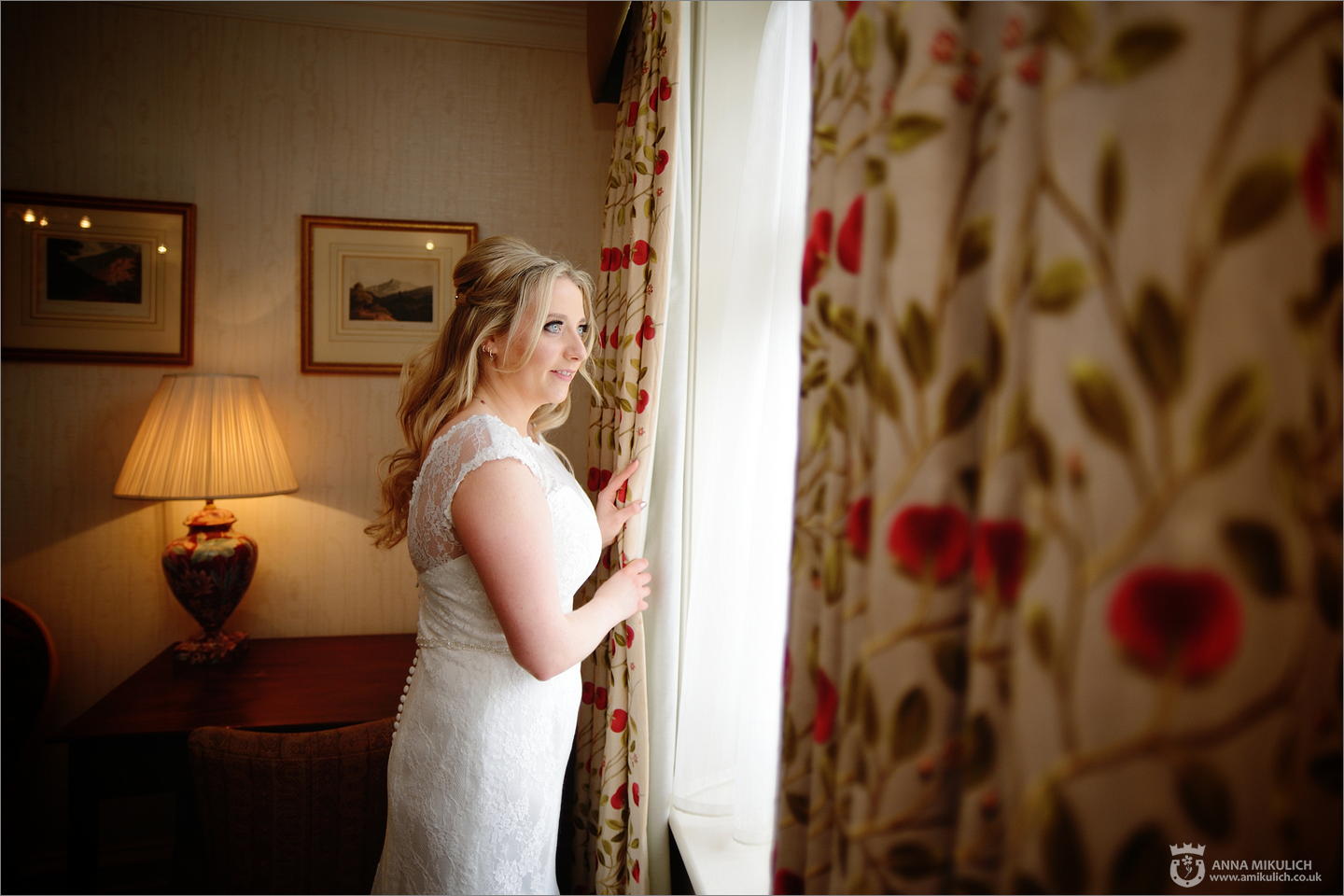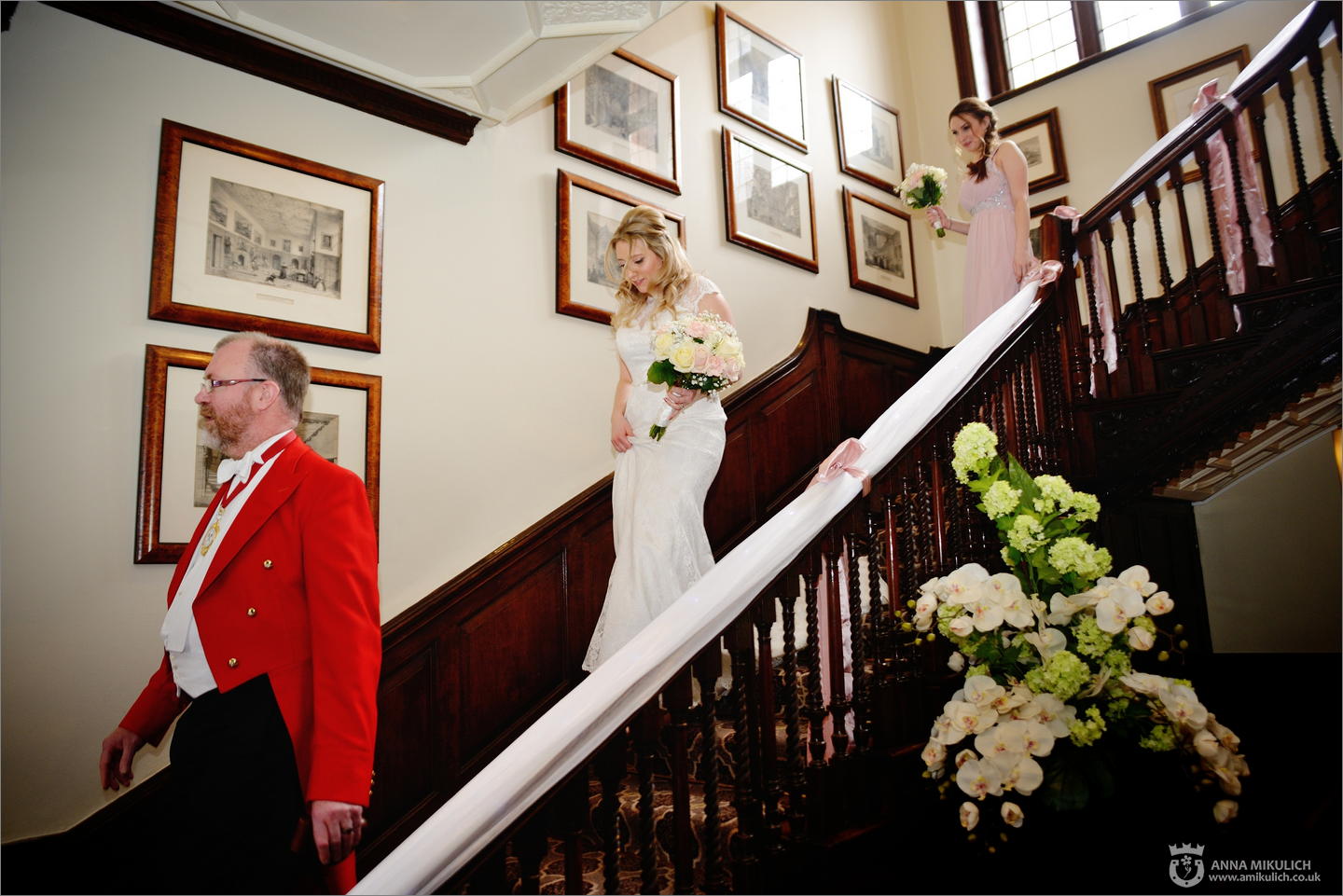 Stephanie looked stunning! Only a few steps left to start the official ceremony! The bride will enter the ceremony room, and all the eyes will be on her! Such an emotional moment!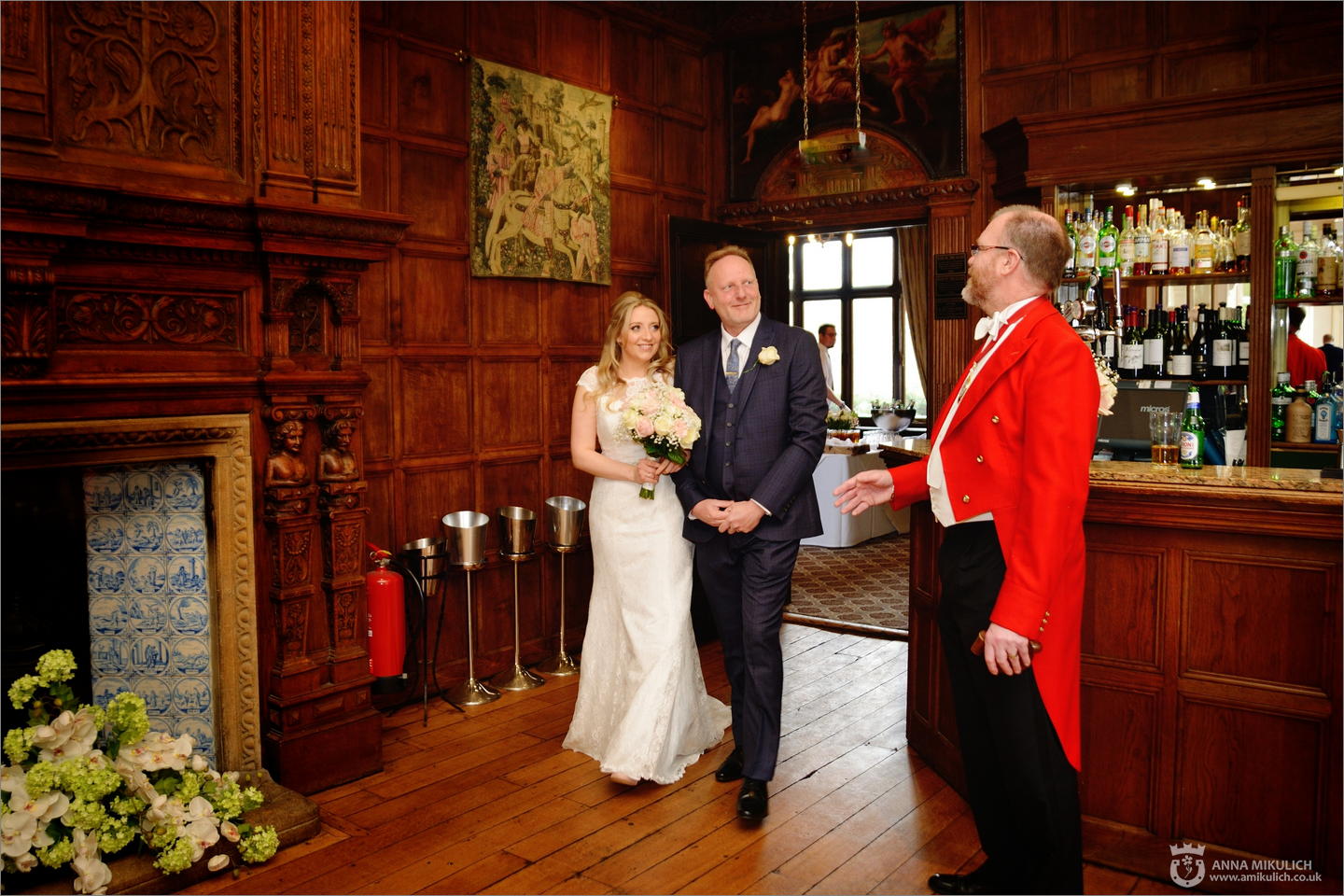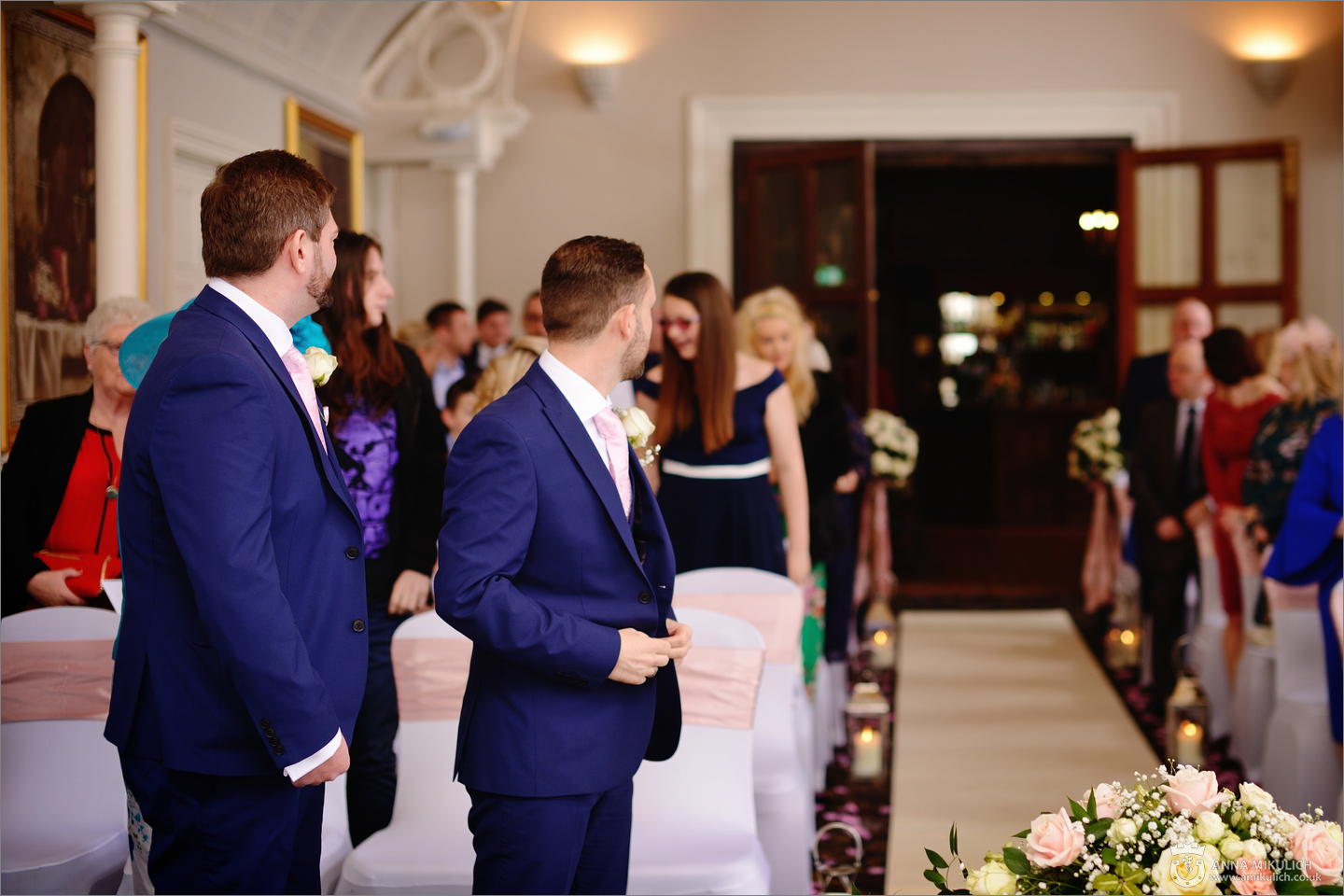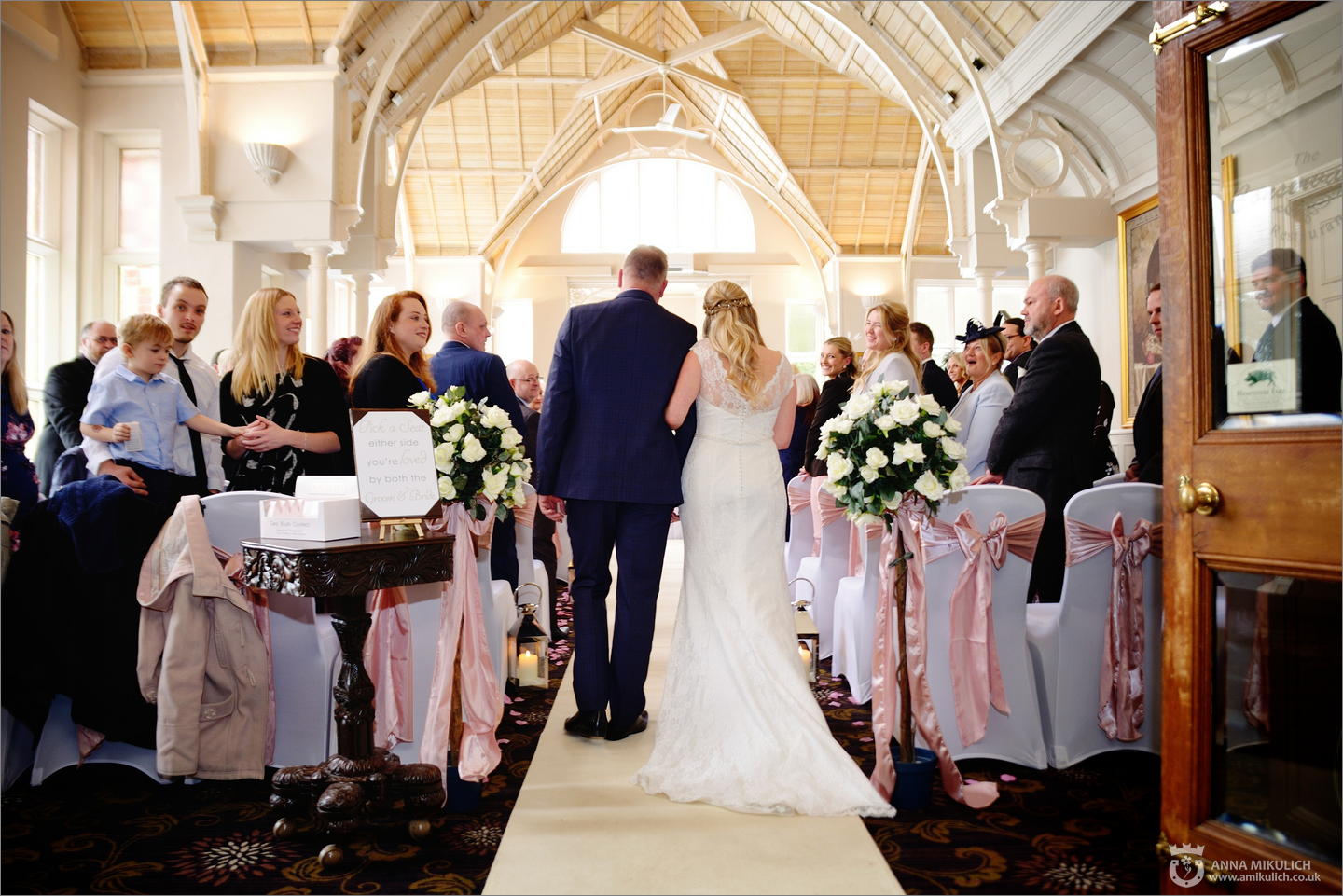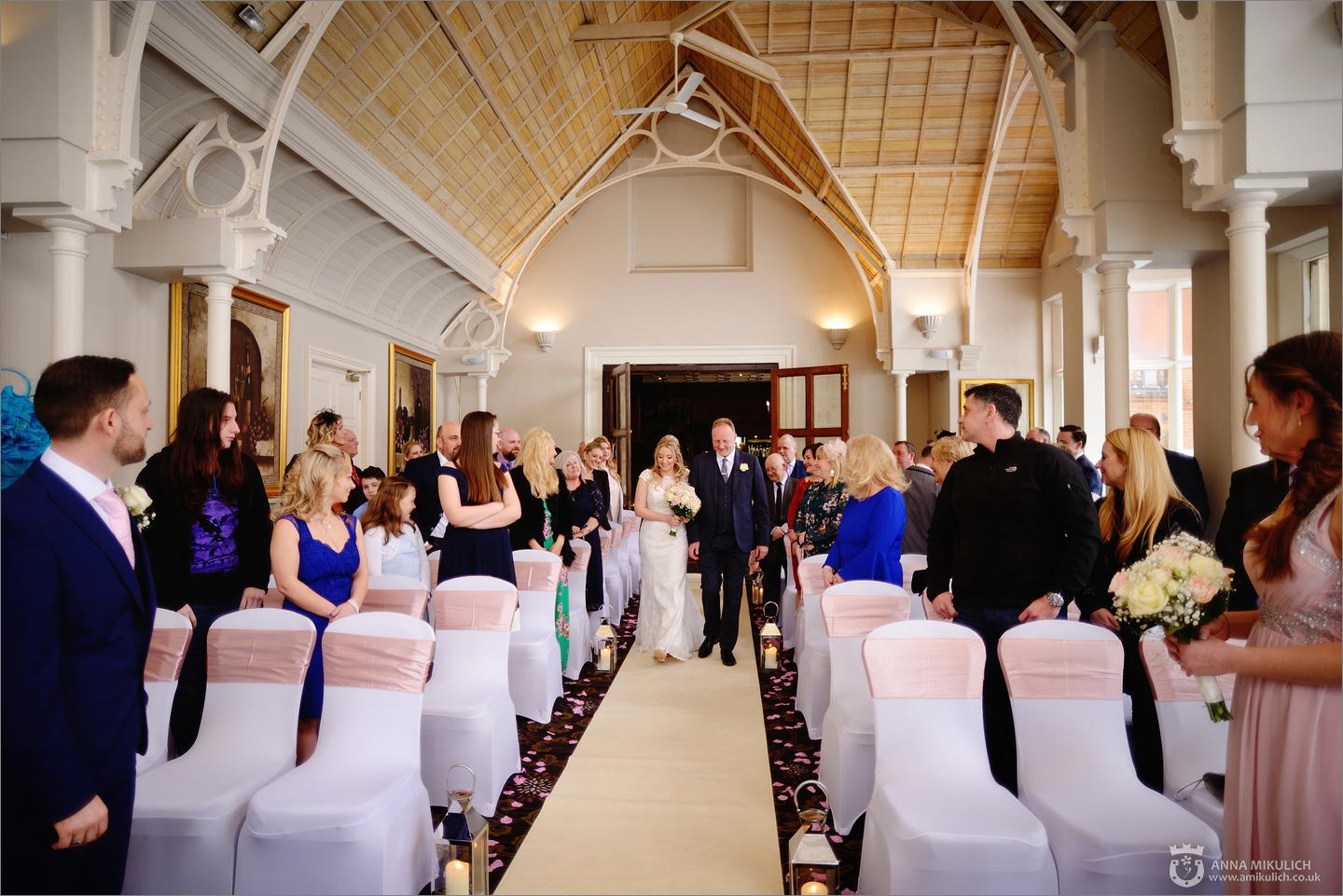 This is the moment everyone waited for!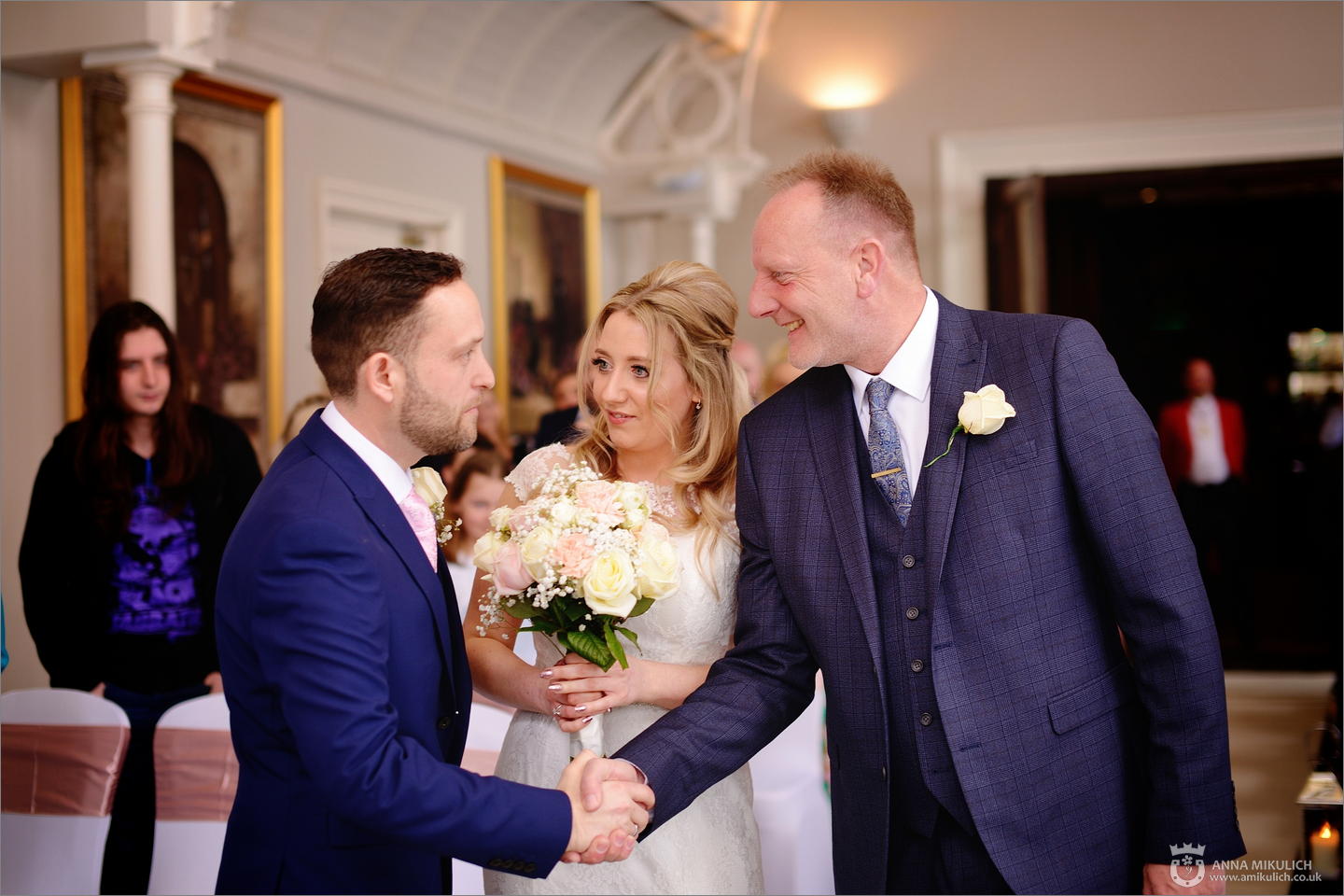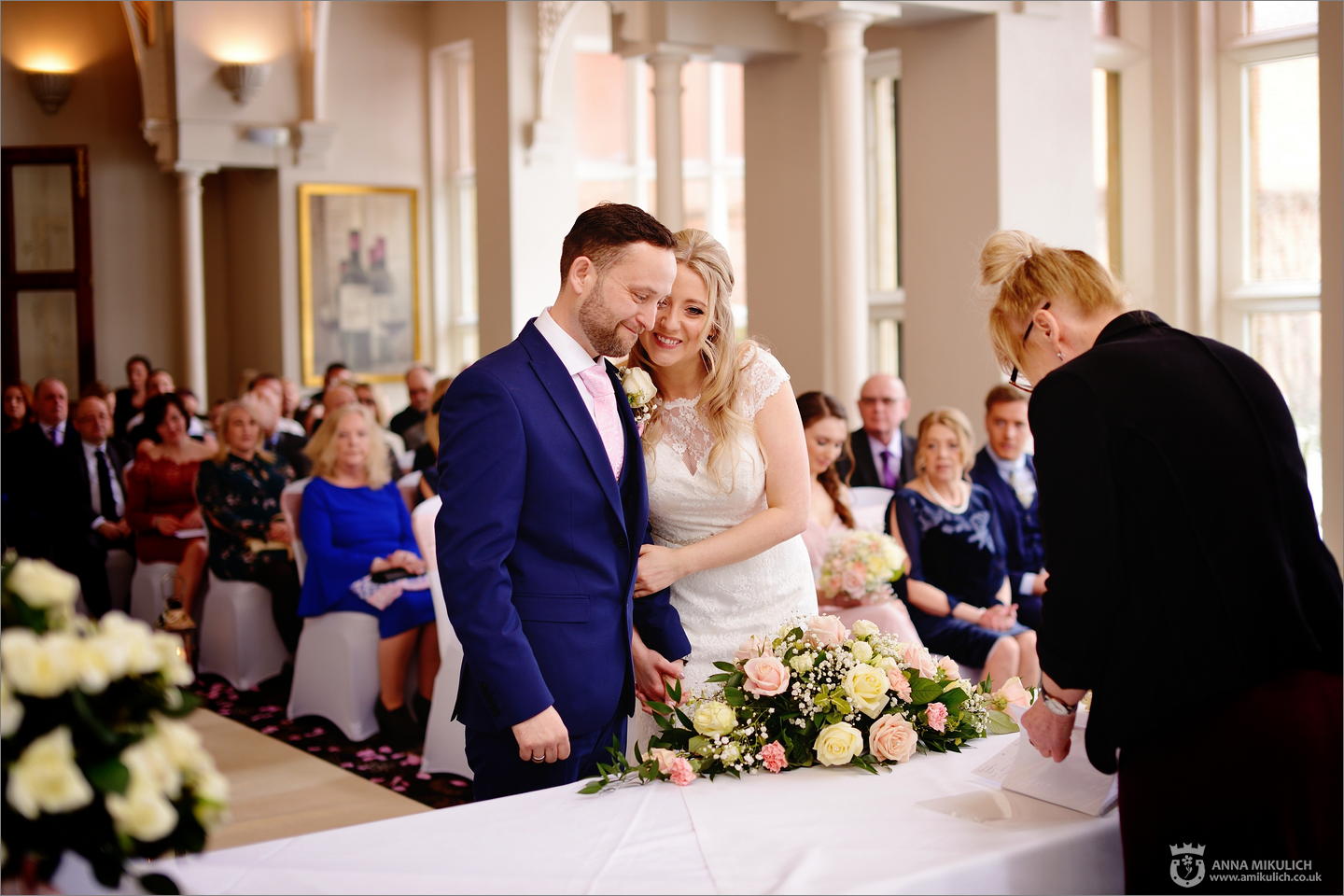 Look at those happy faces! Young, beautiful and shining of joy! That is the day to be surrounded by the best friends and family.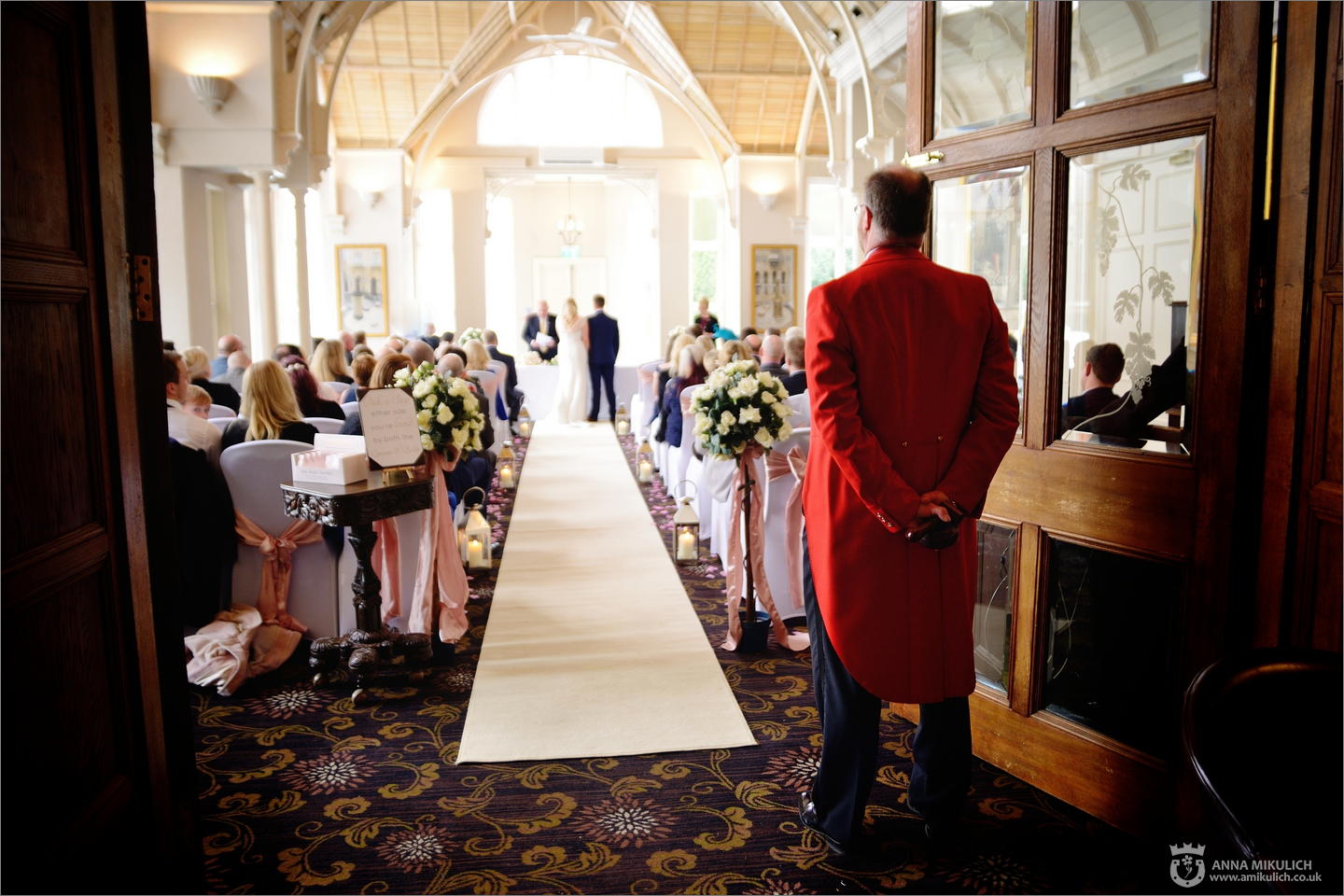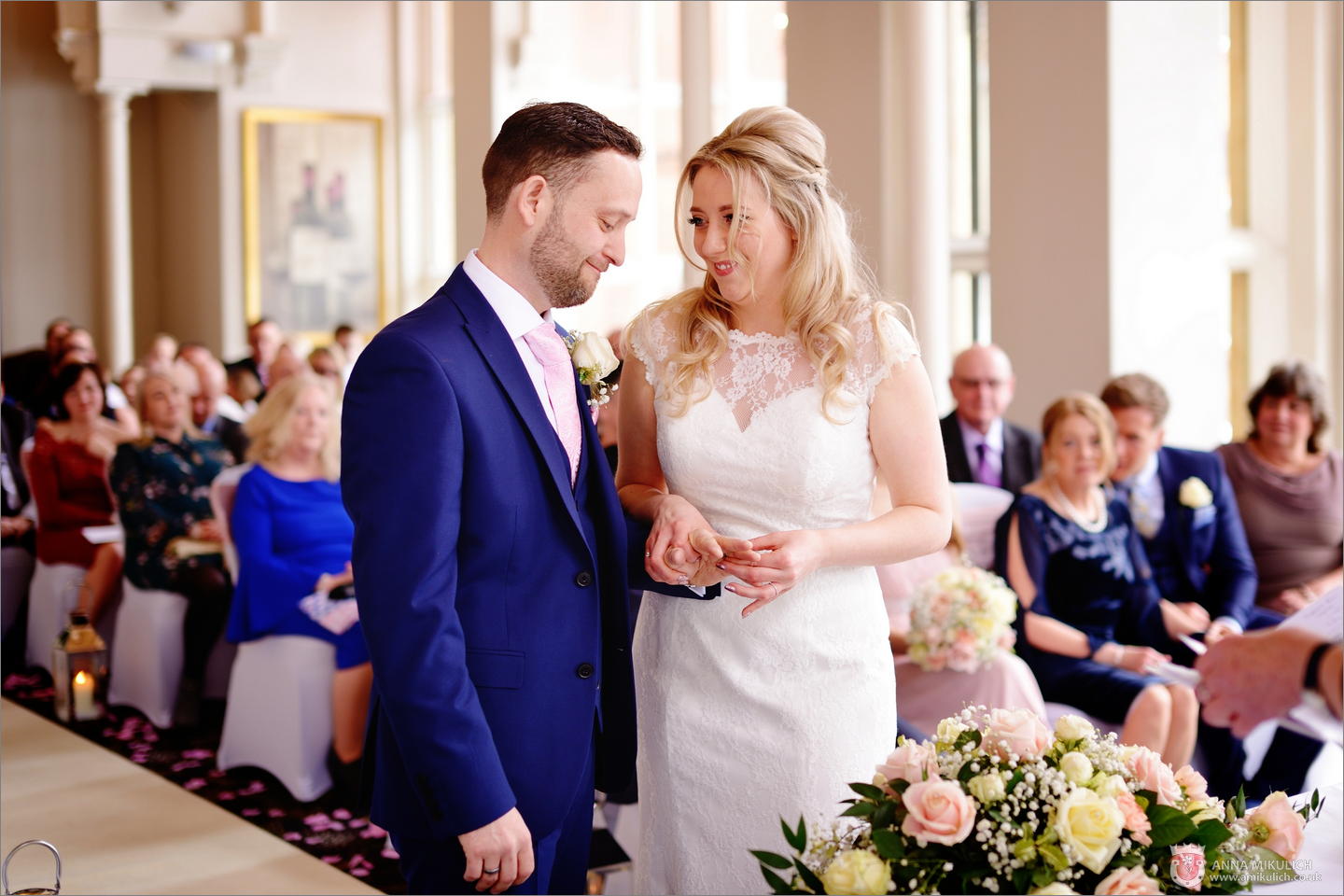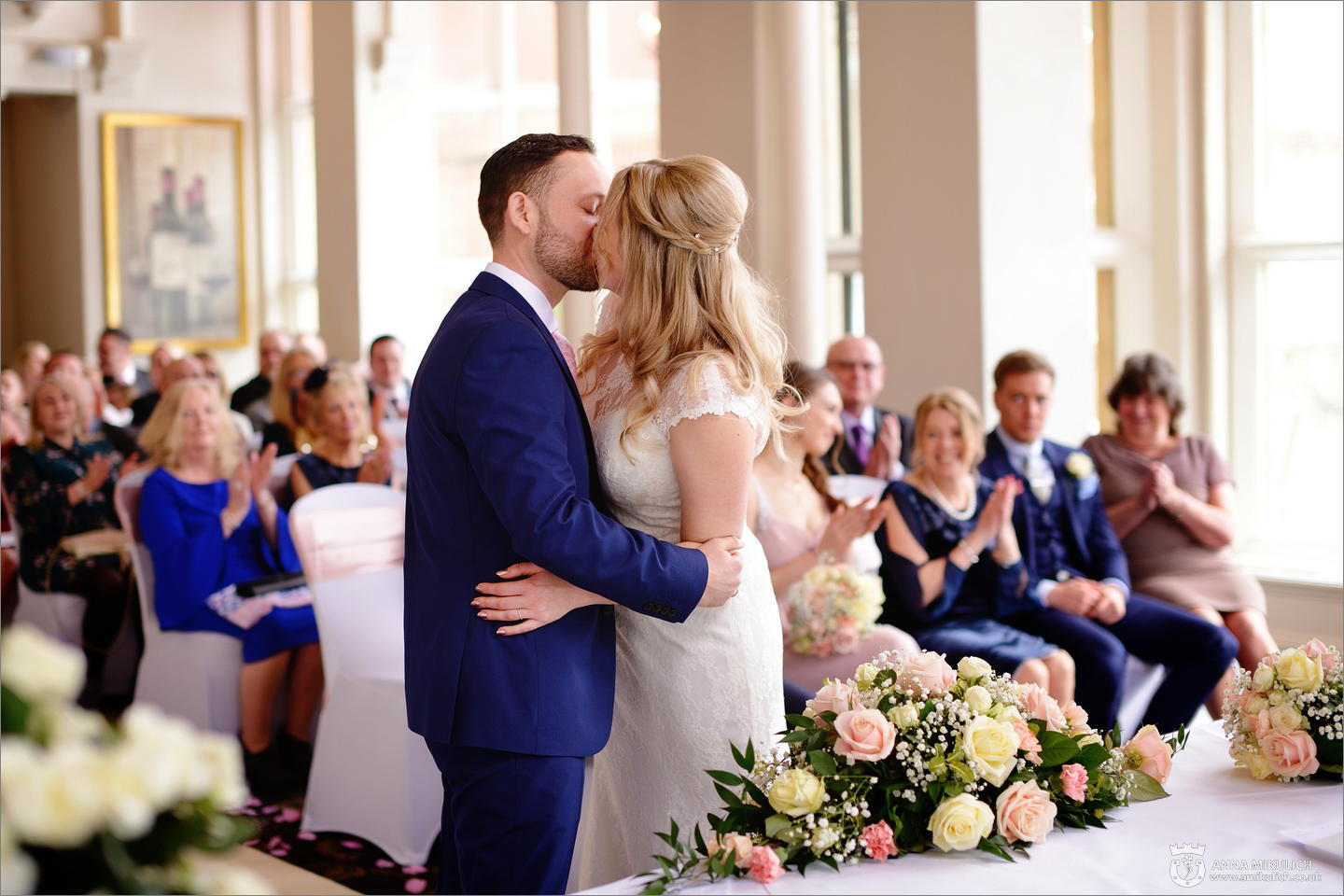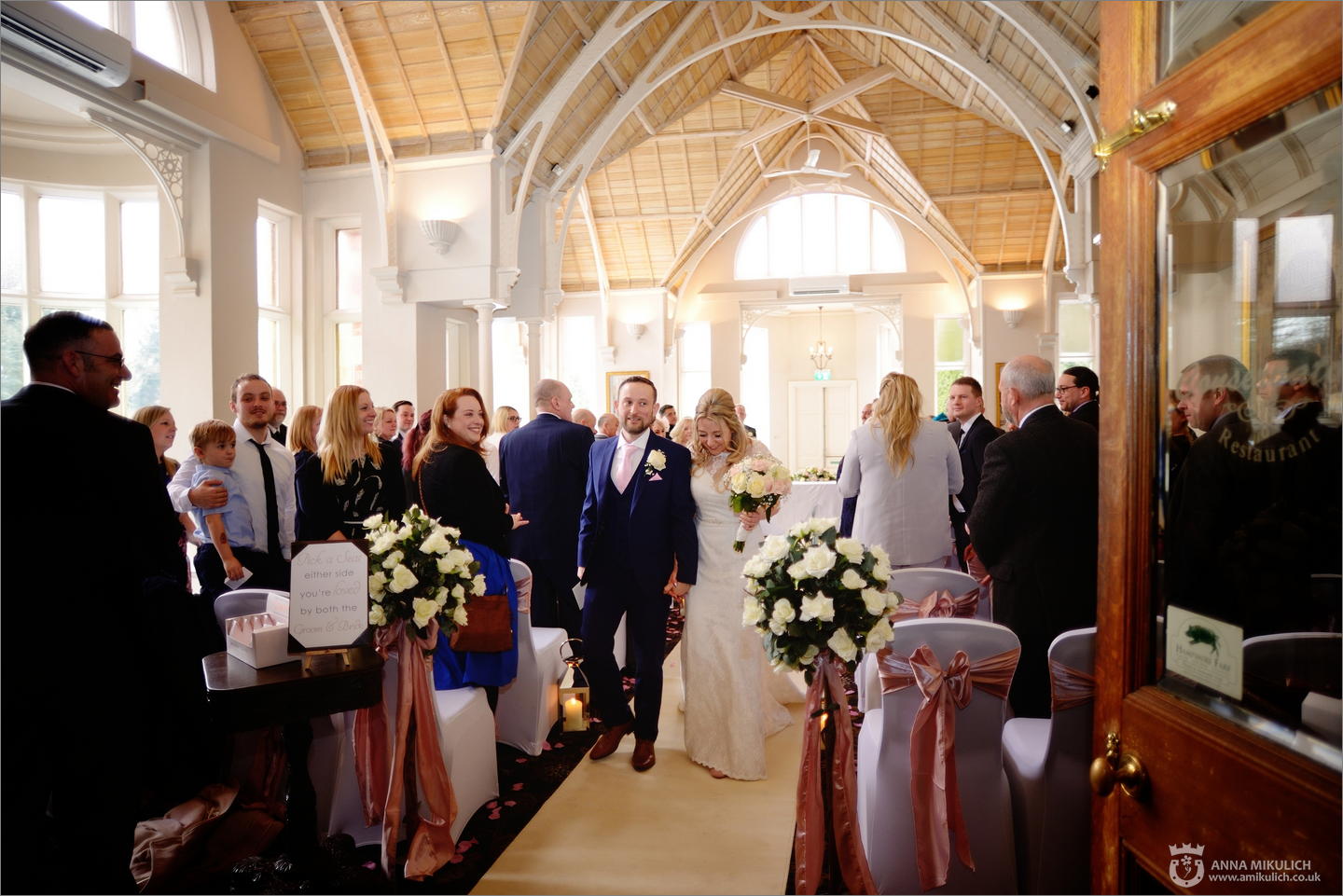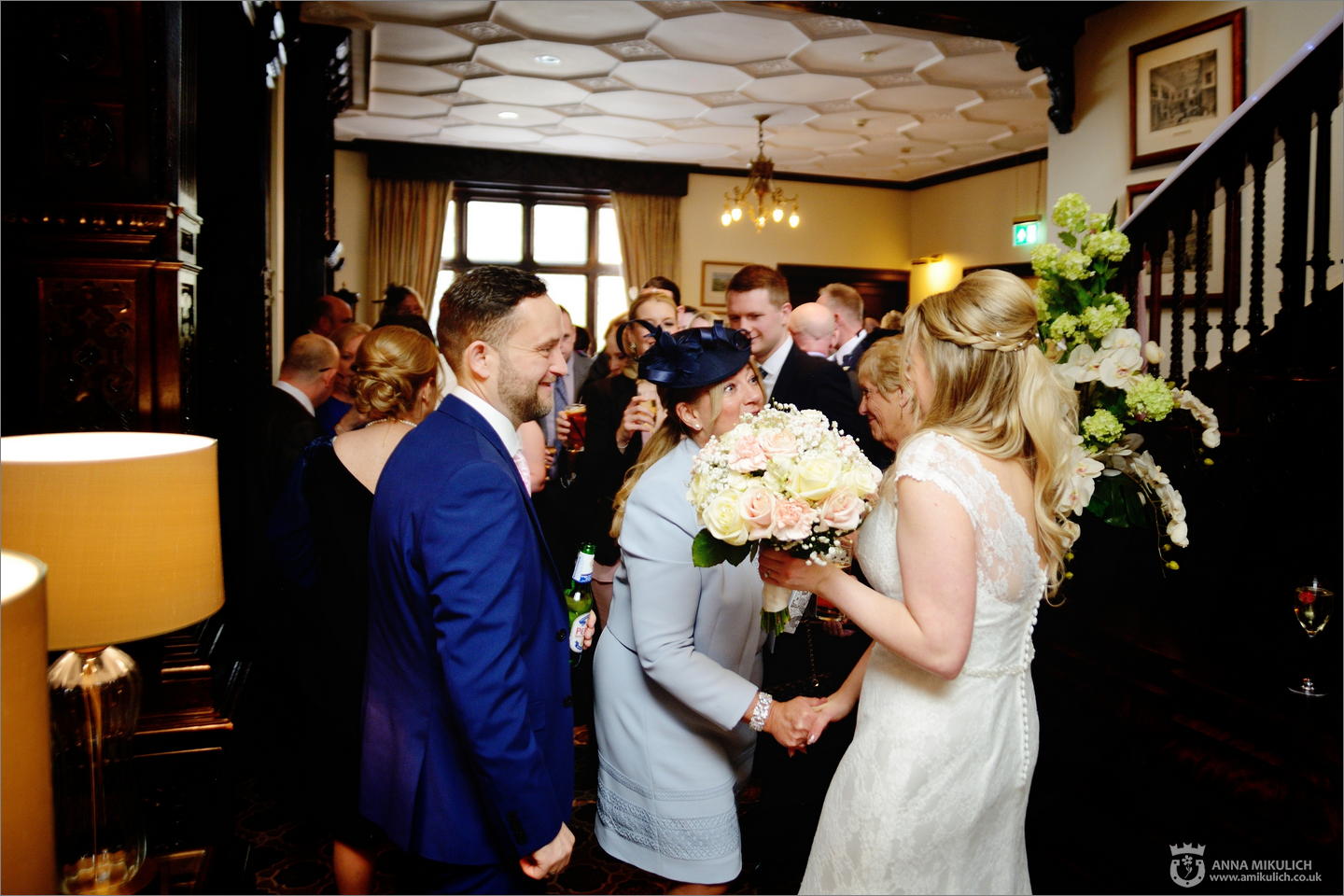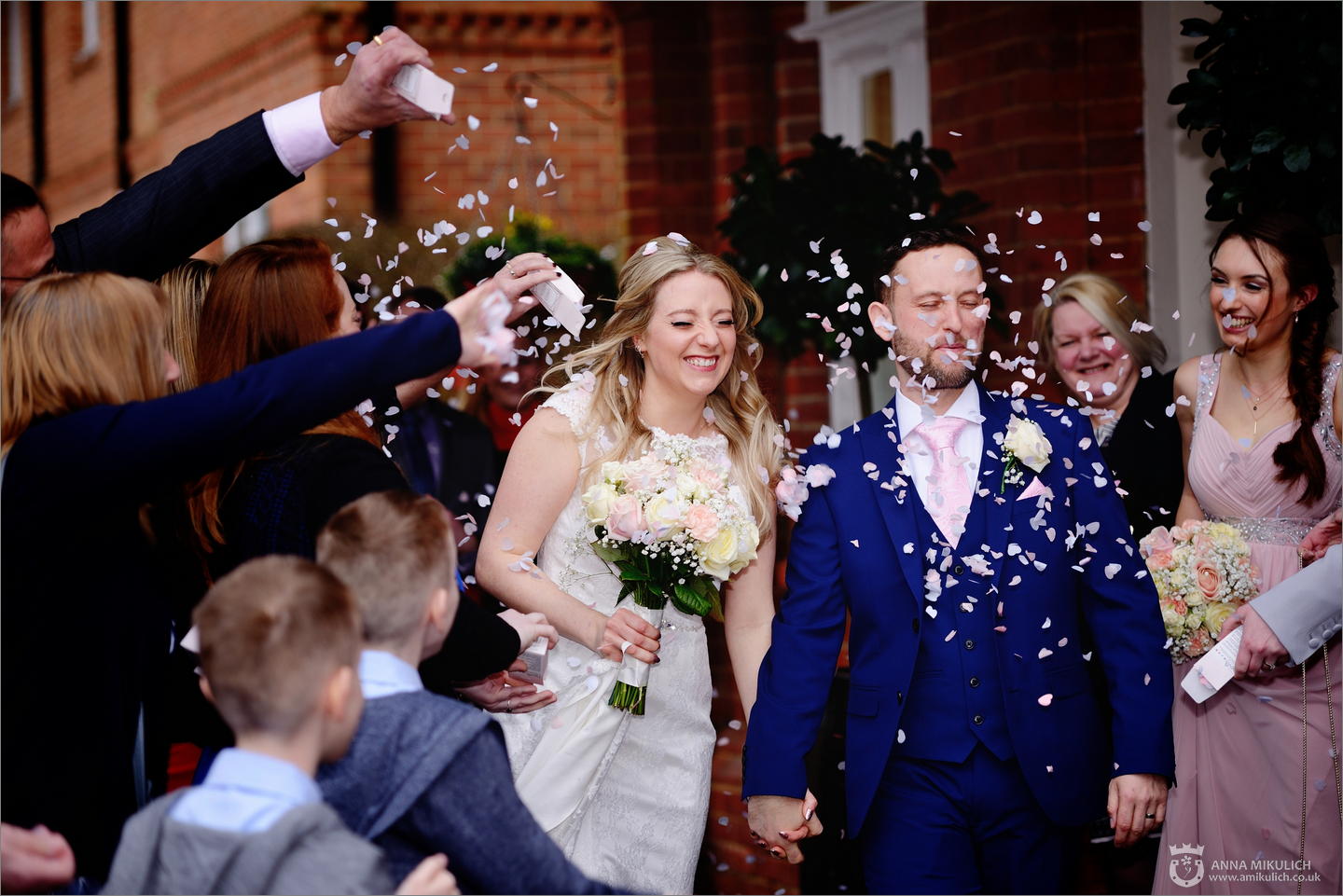 We love confetti - no questions! This is the part of the wedding day where everyone is grinning with the widest smiles! Horray!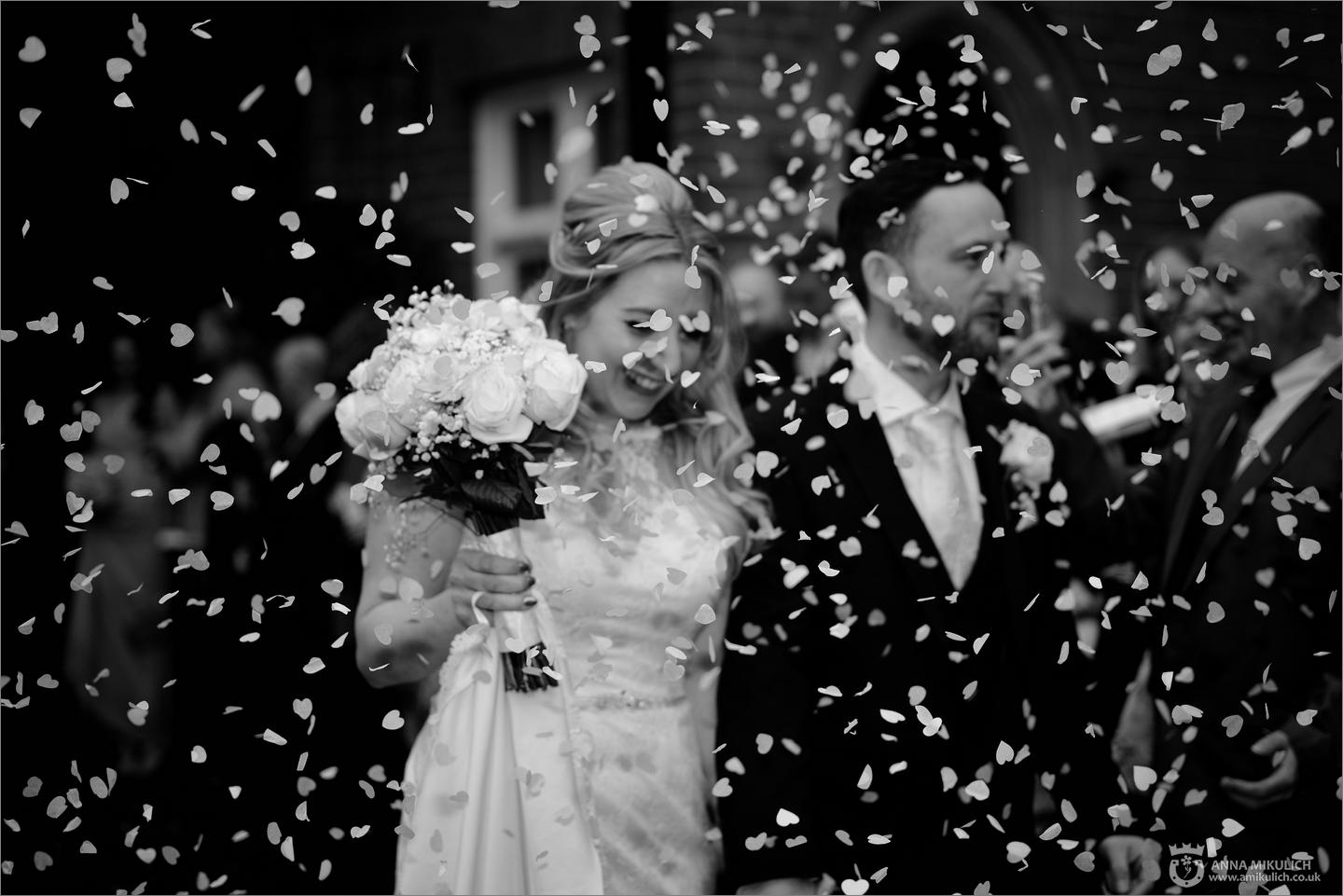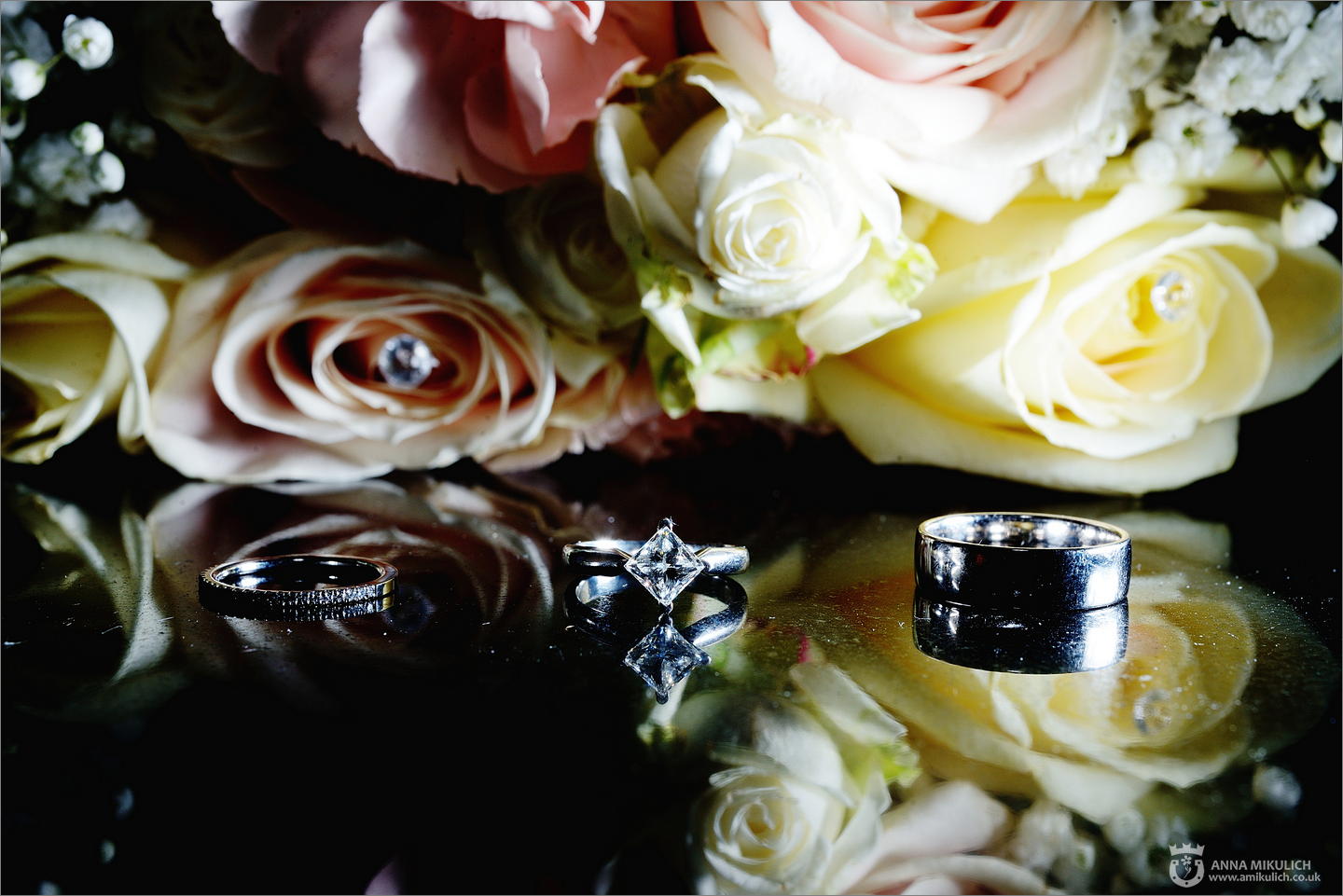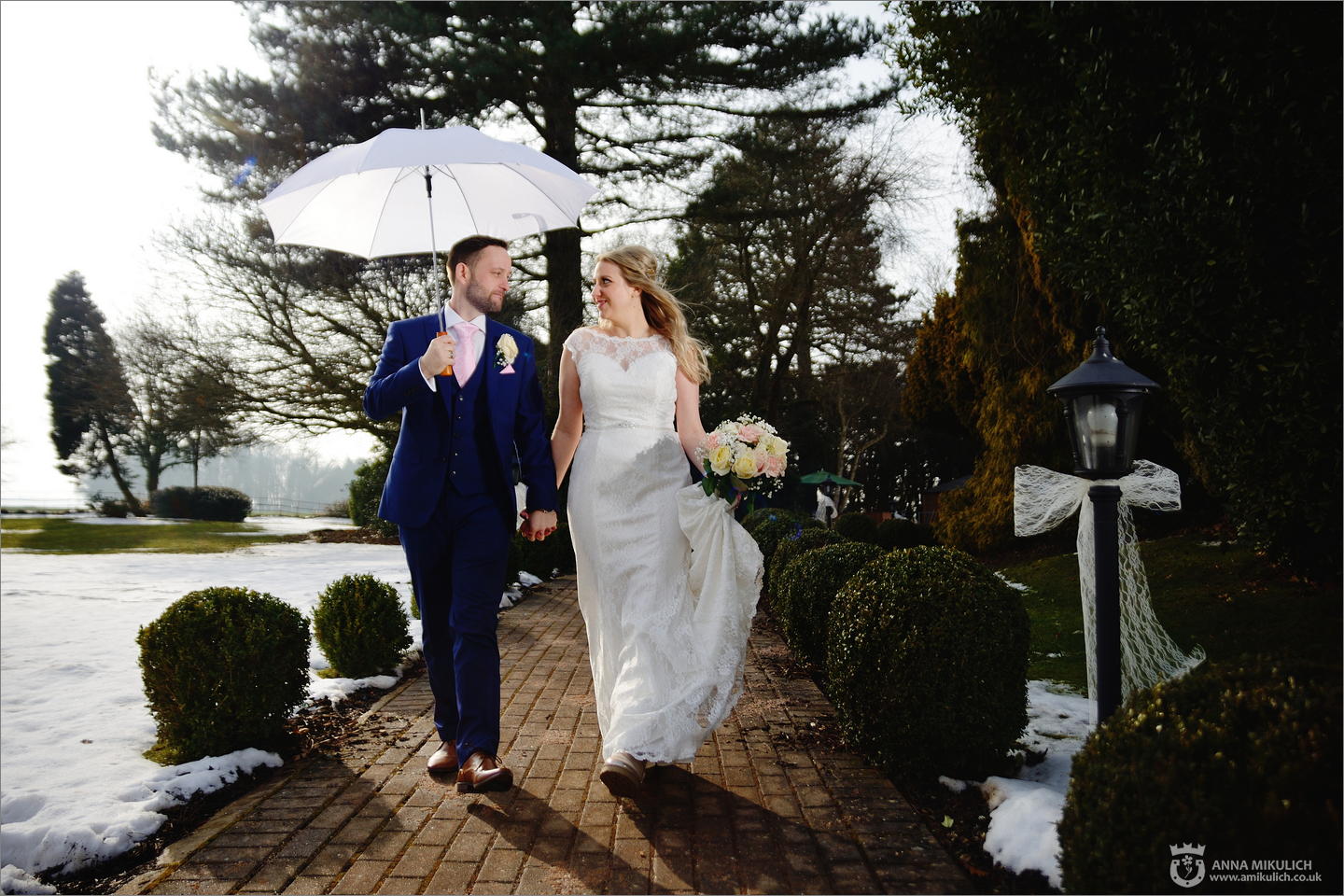 Dan and Stephanie were absolutely shining with joy on their Big Day. Their warm smiles were no match to that cold and snowy day.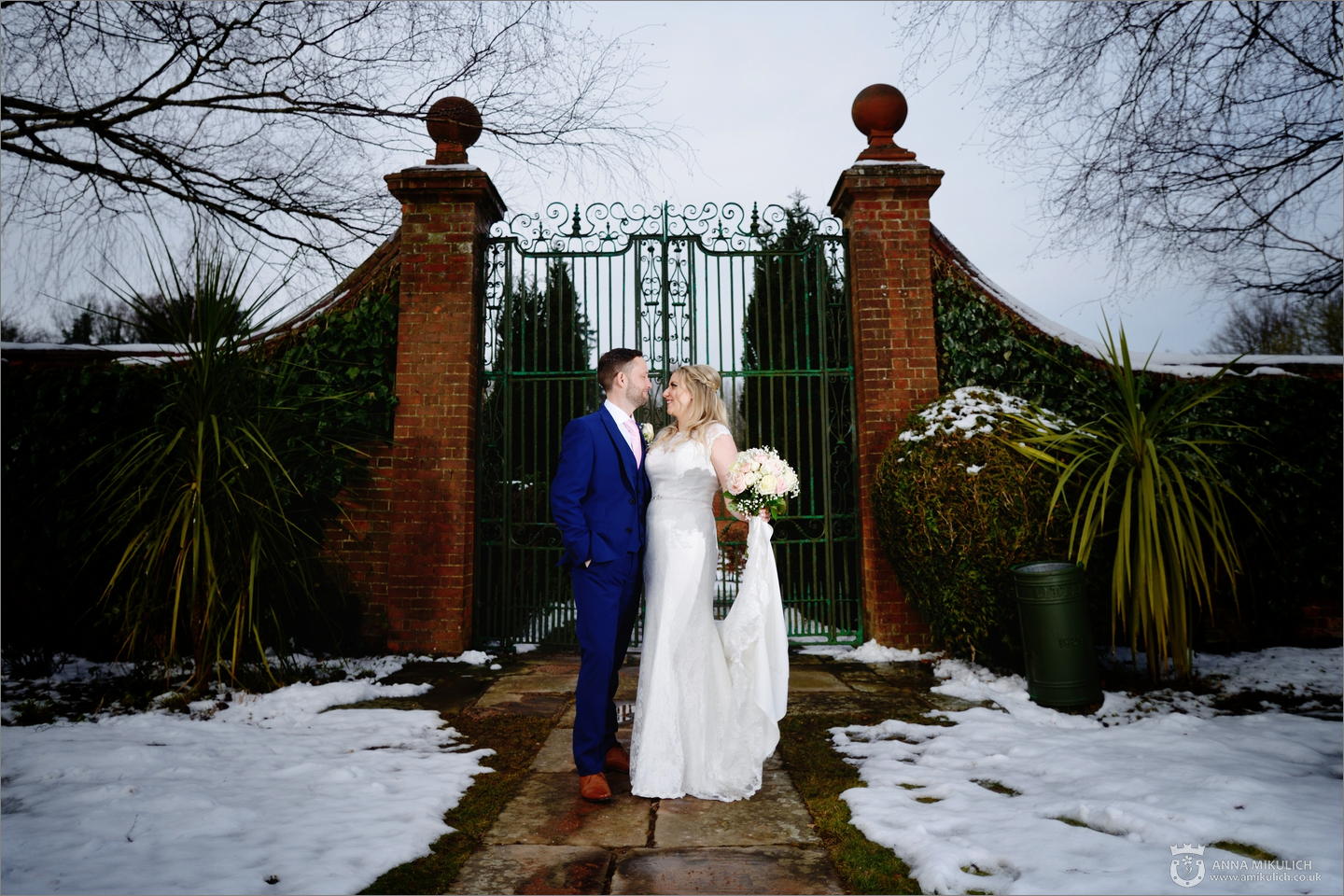 Just a few moments after getting married, the newlyweds enjoy this intimate time together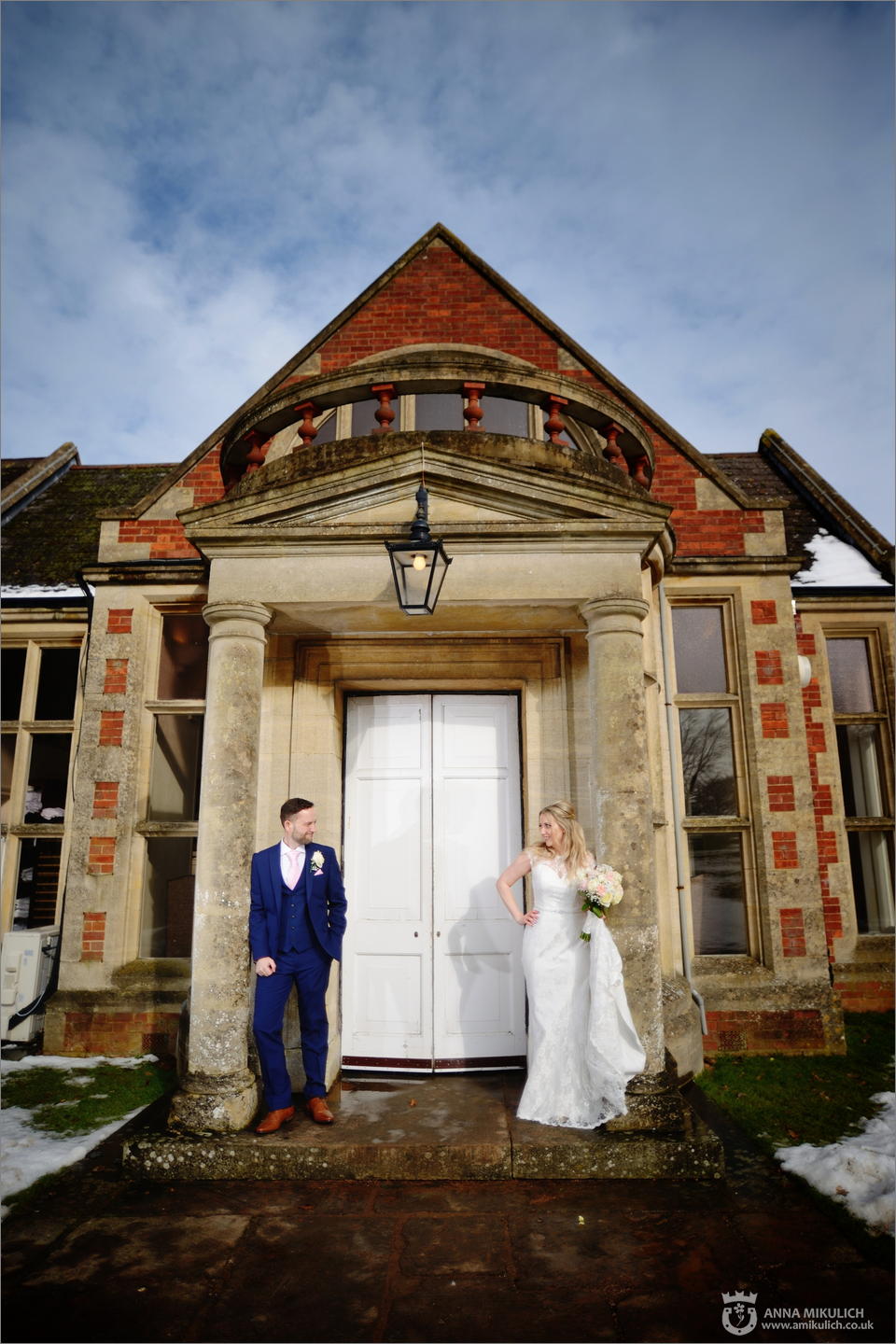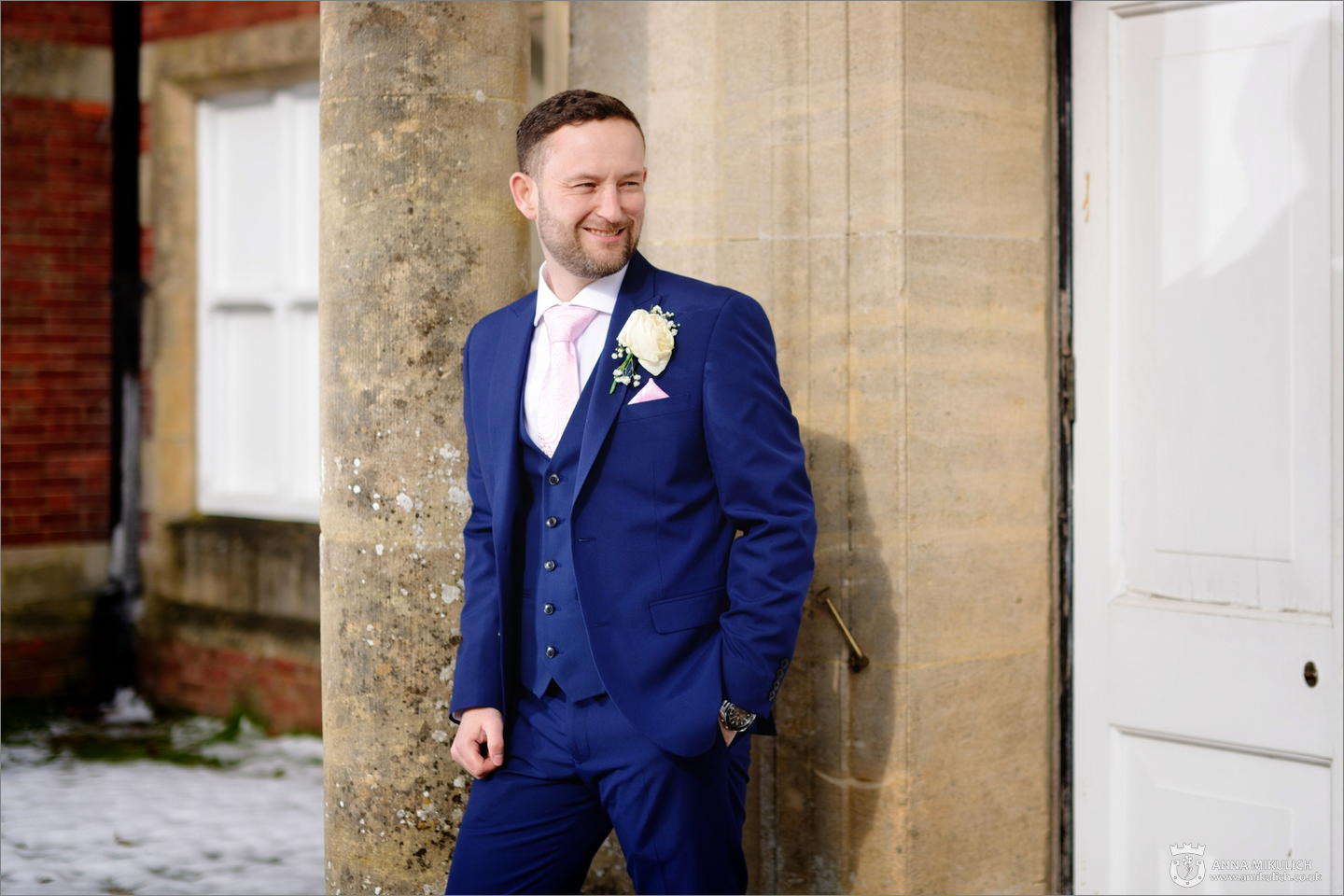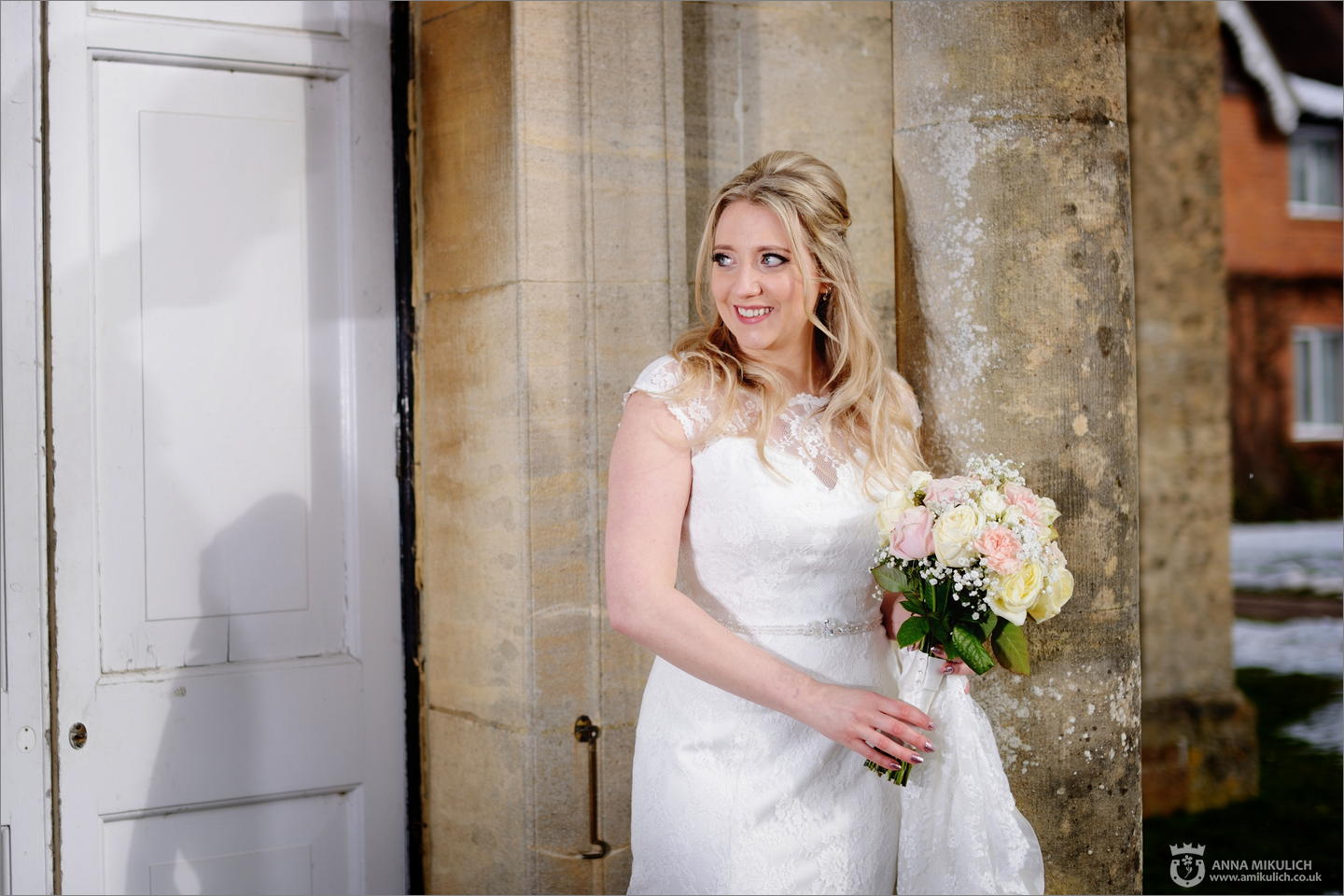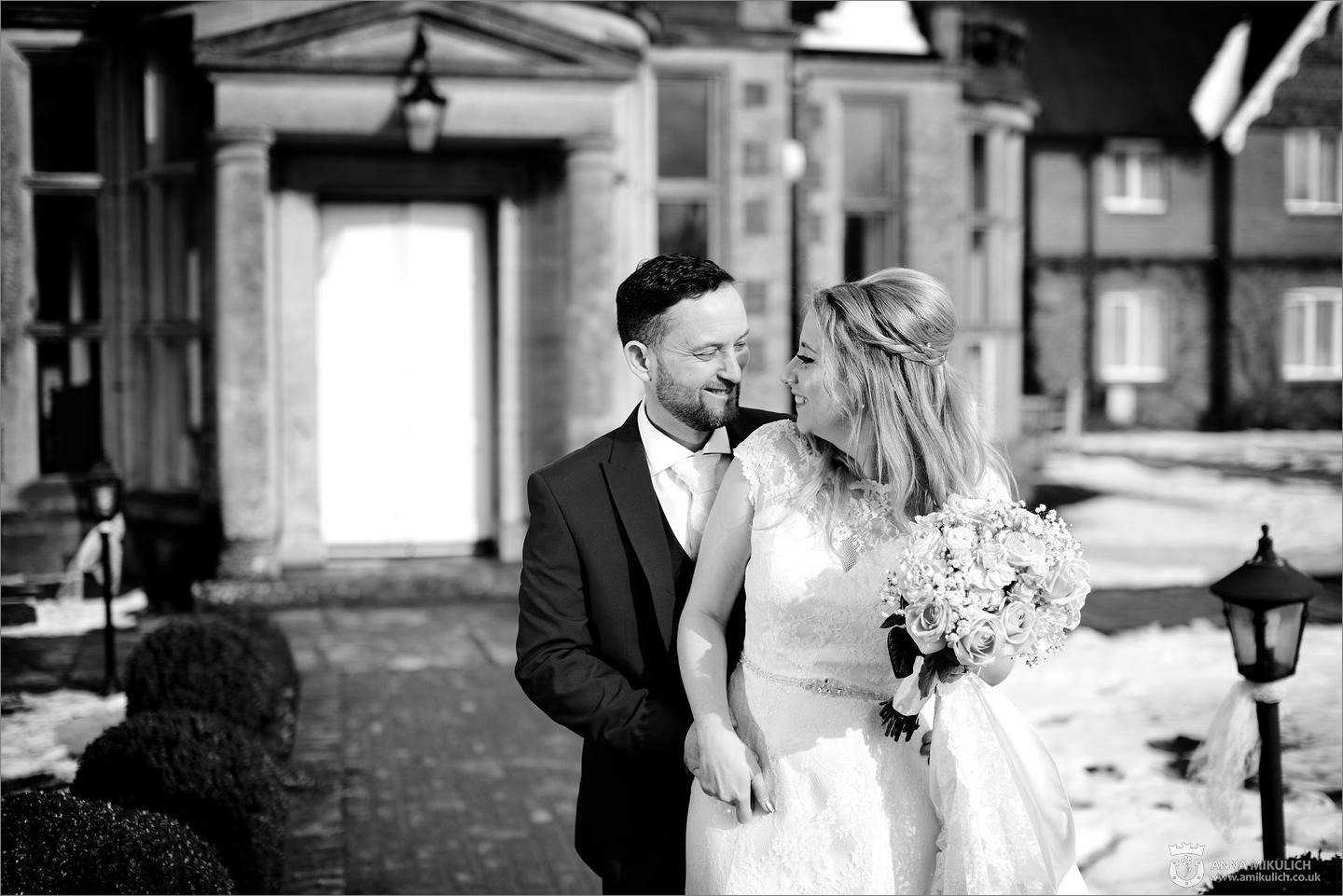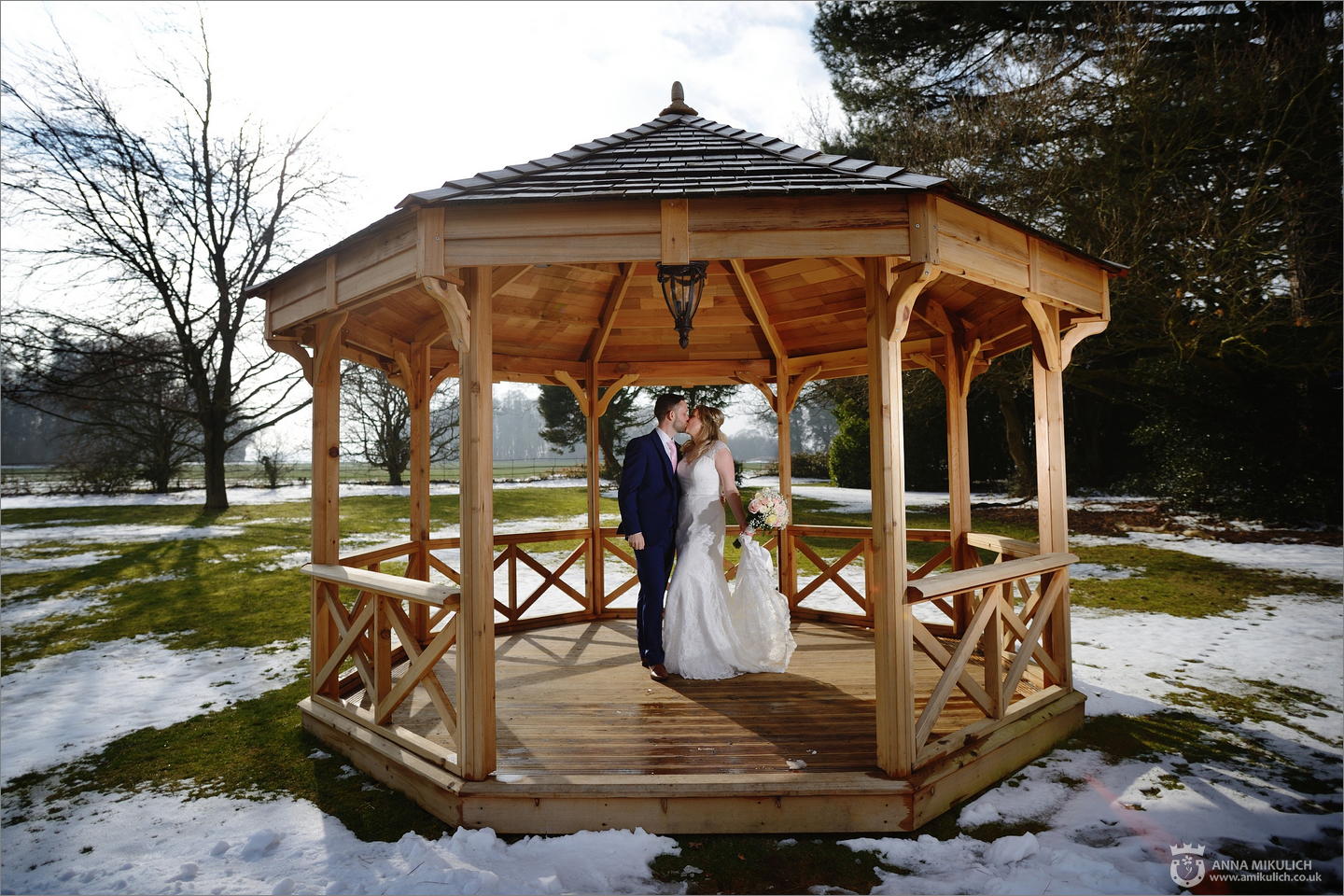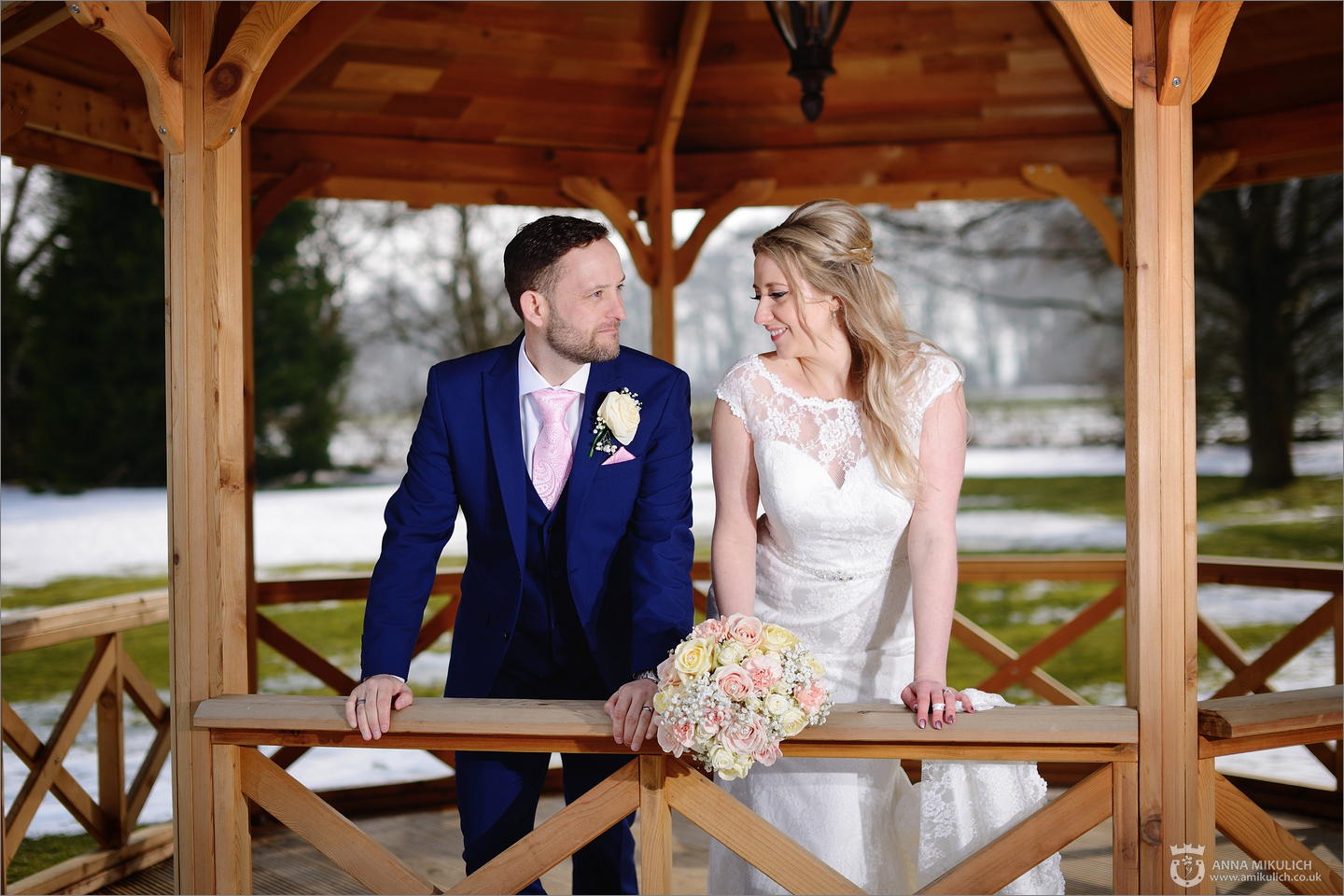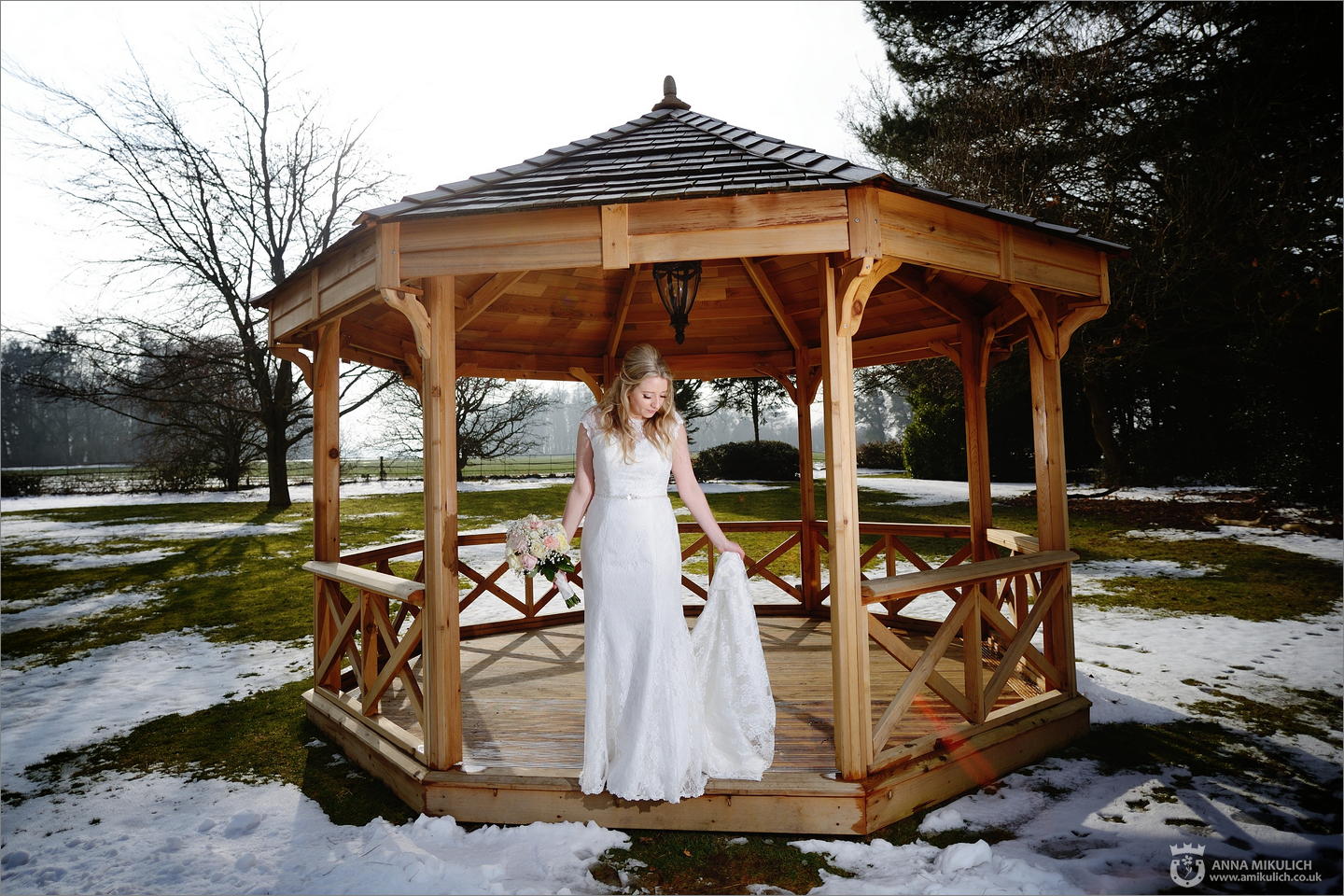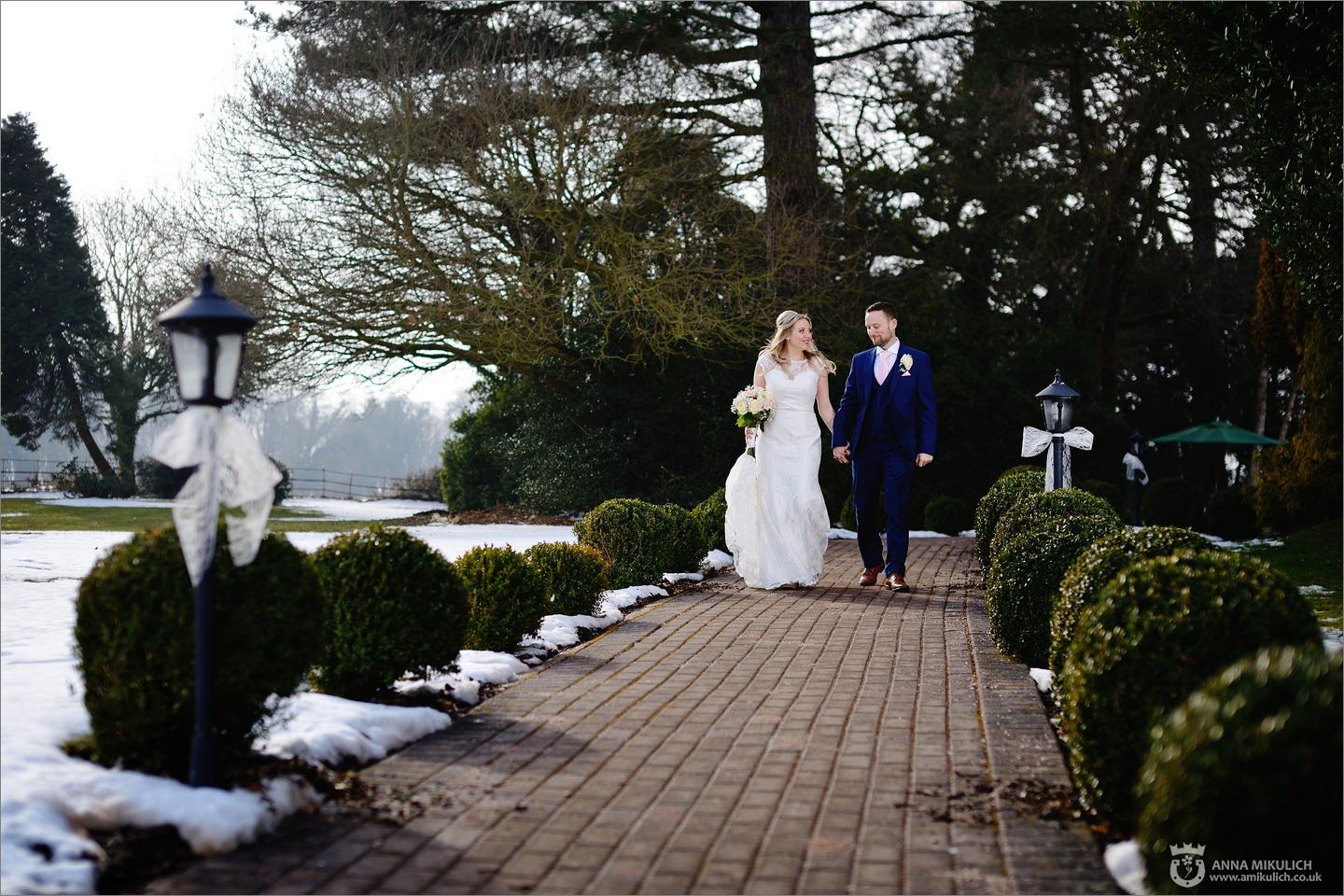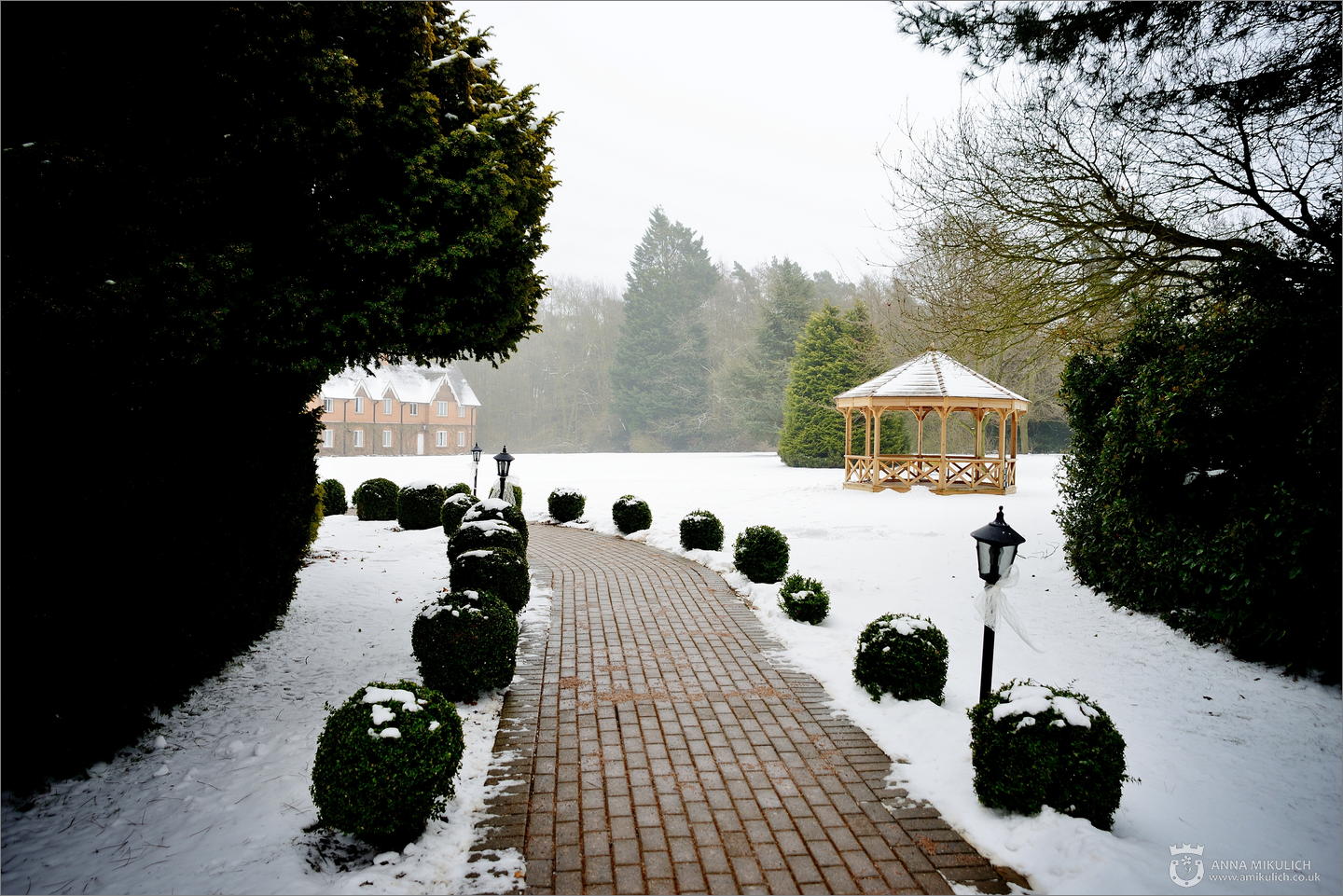 Audleys Wood Hotel looks great in the snow! It was one of that rare and beautiful day. No snow blizzard or nasty weather - just an amazingly calm snowy day!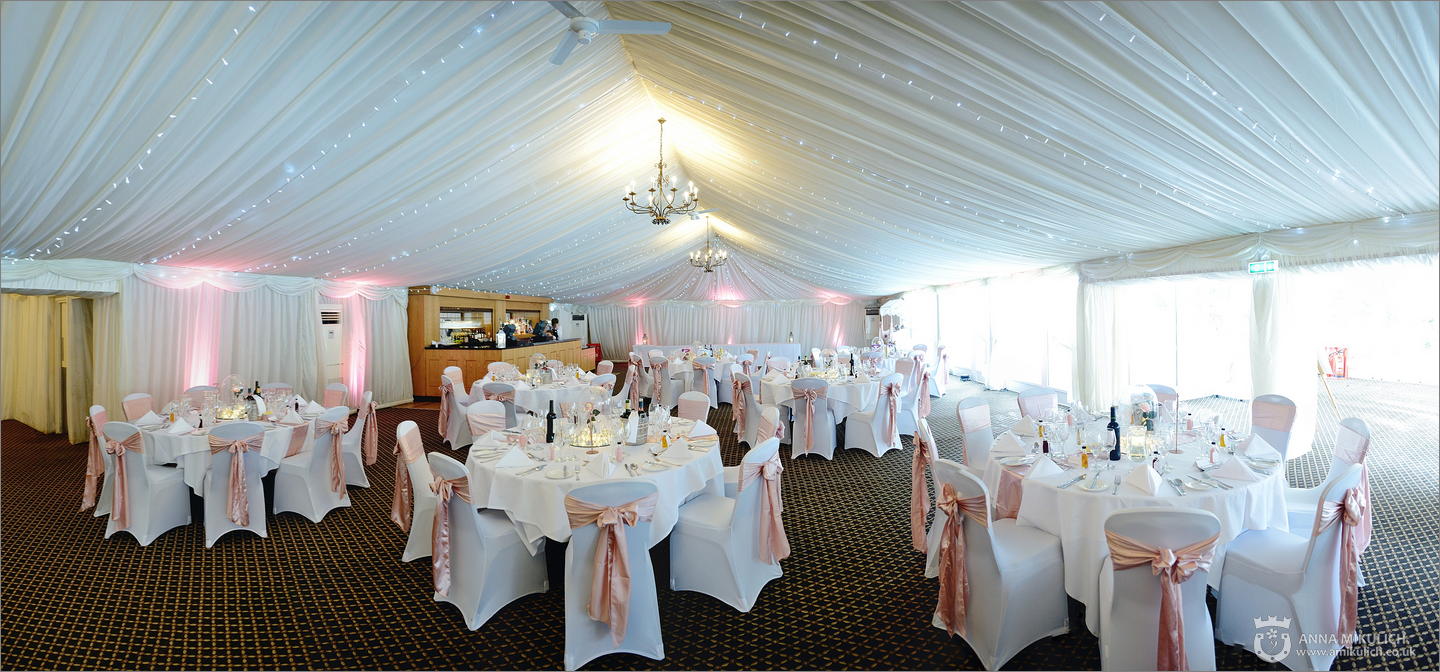 Audleys Wood Hotel provides a spacious and nicely decorated bespoke marquee for the hosted weddings. It easily fits all the guests and this is the place where the party really starts!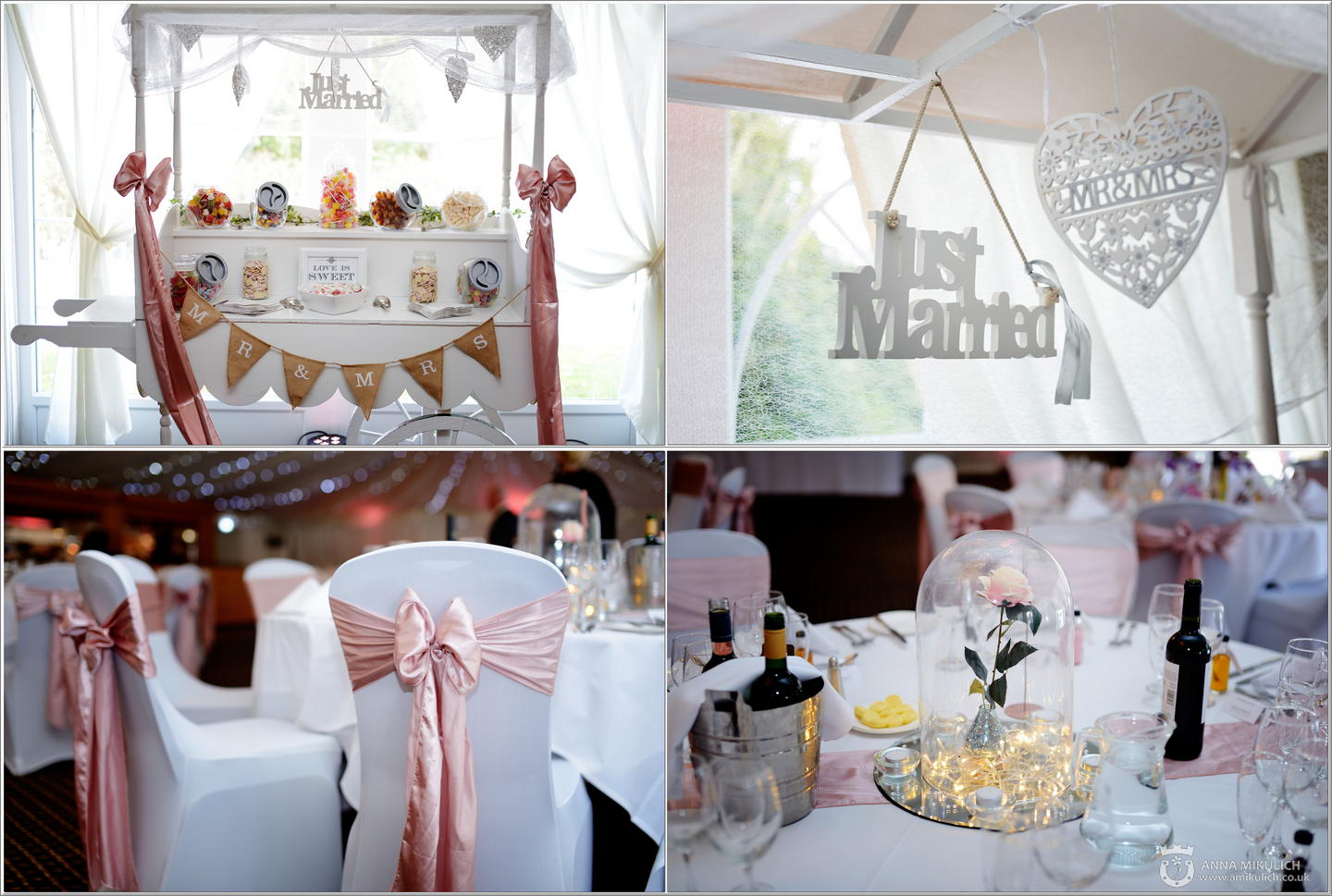 It was clear to see how much preparation and efforts Dan and Stephanie put into every little detail. Everything came together perfectly and in the finest style!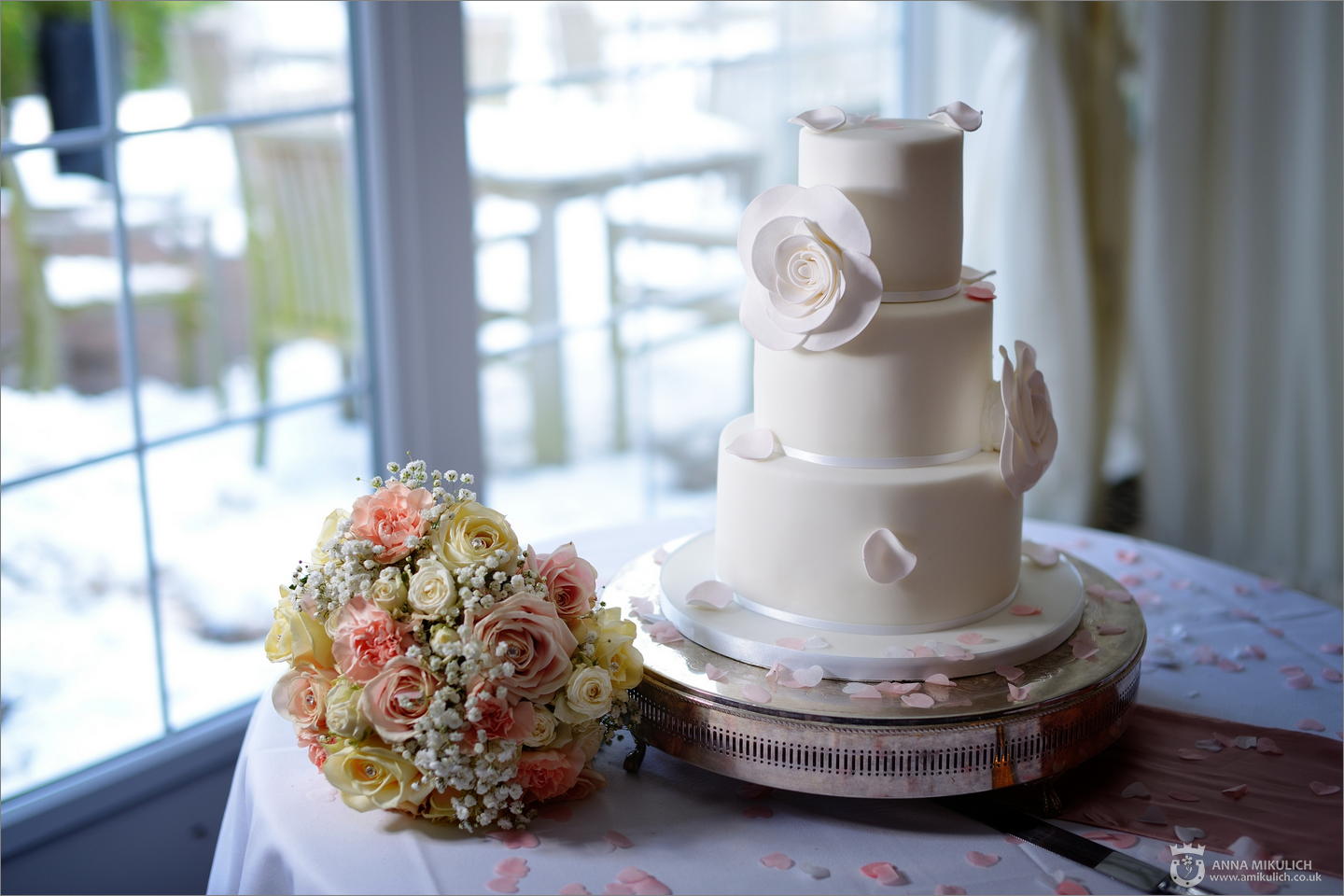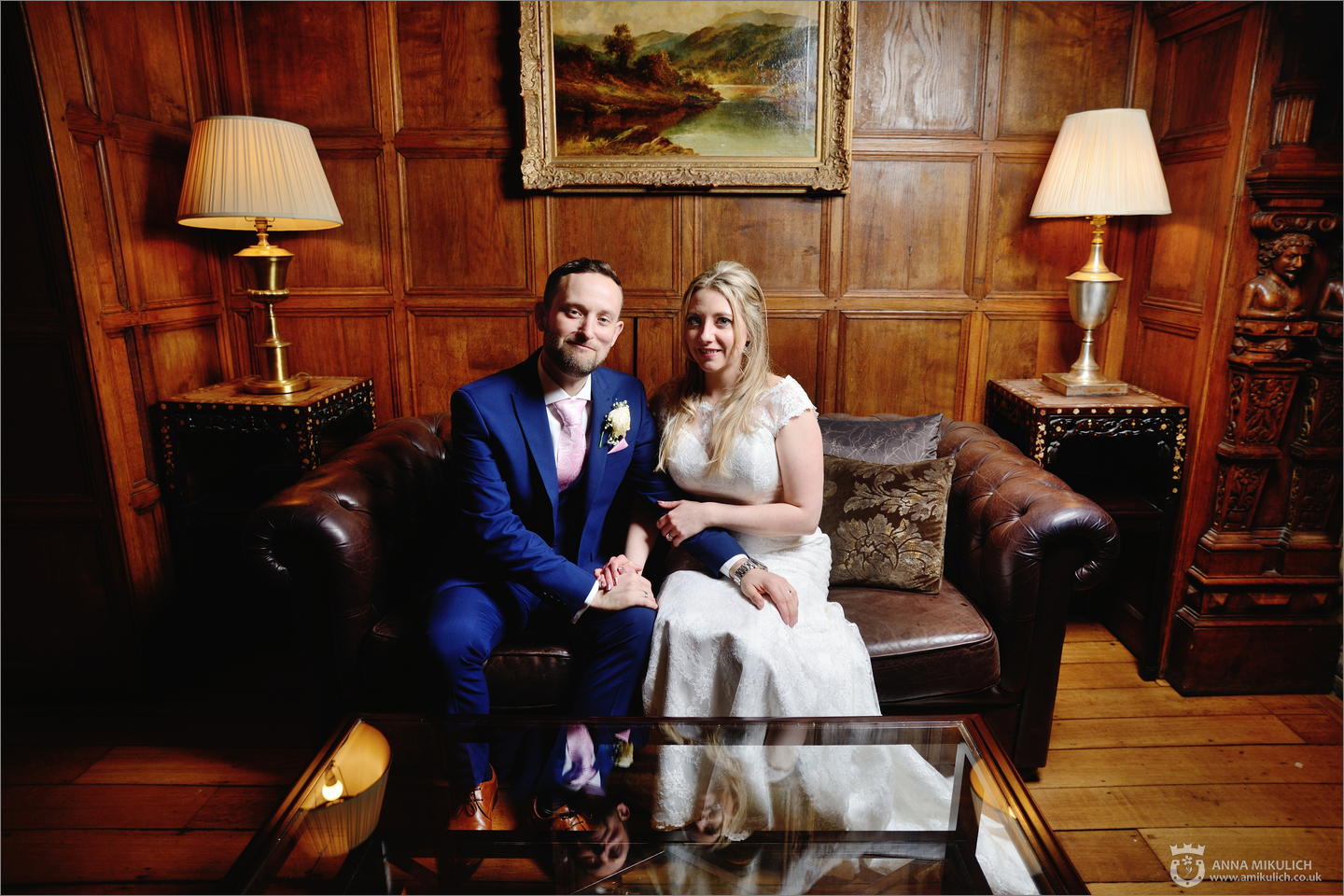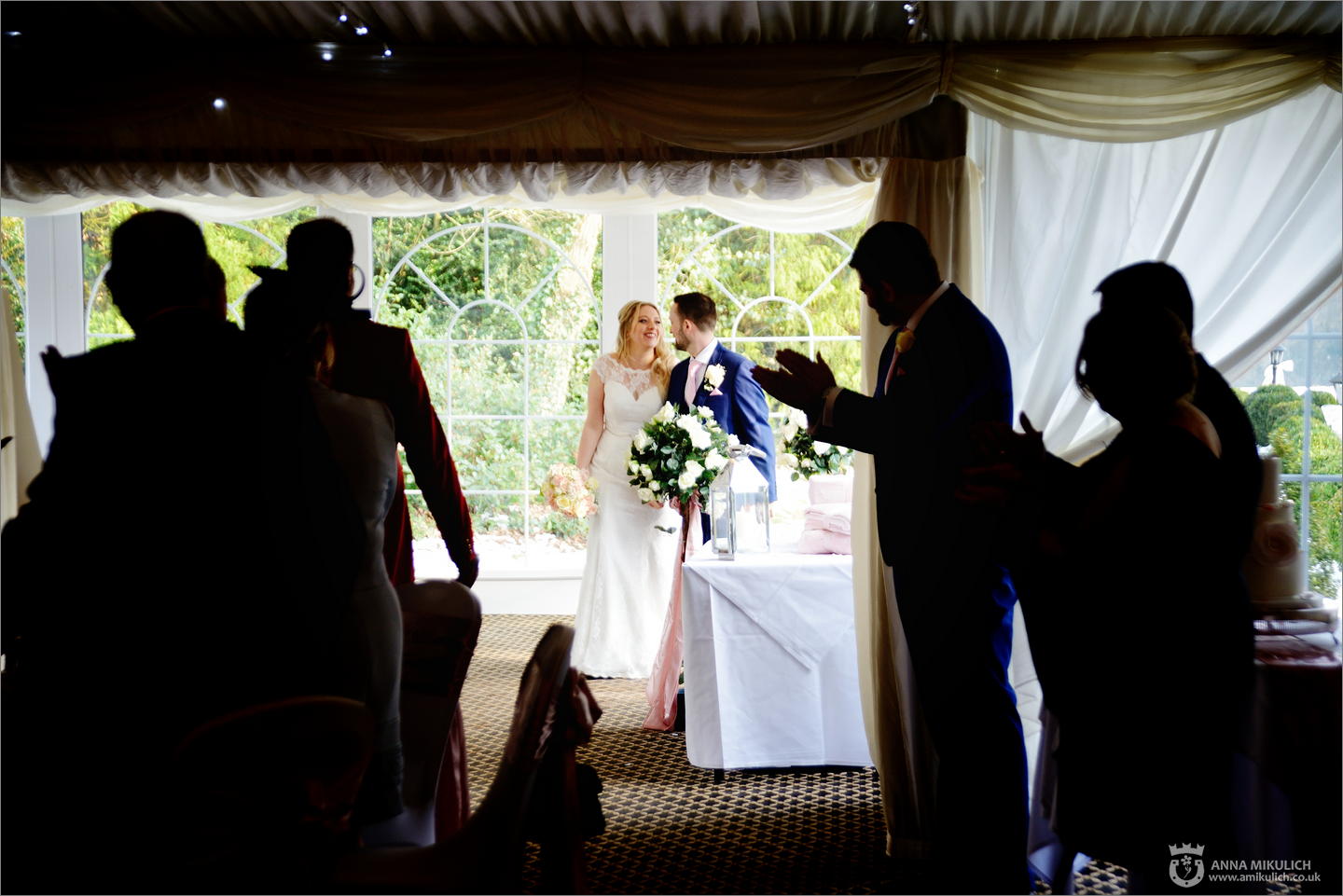 The wait is over! Here Dan and Stephanie are making an entrance to the reception as husband and wife! What a moment!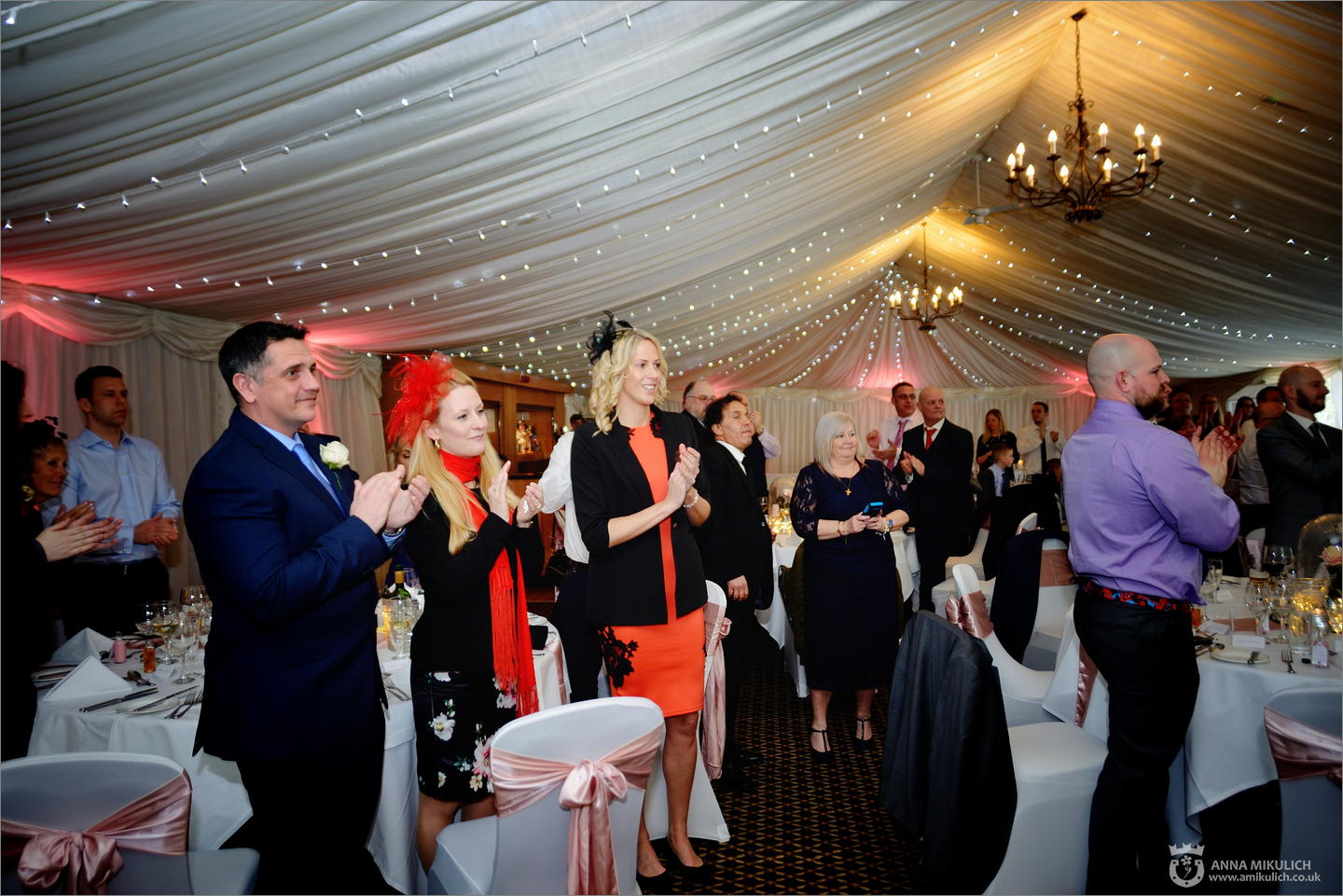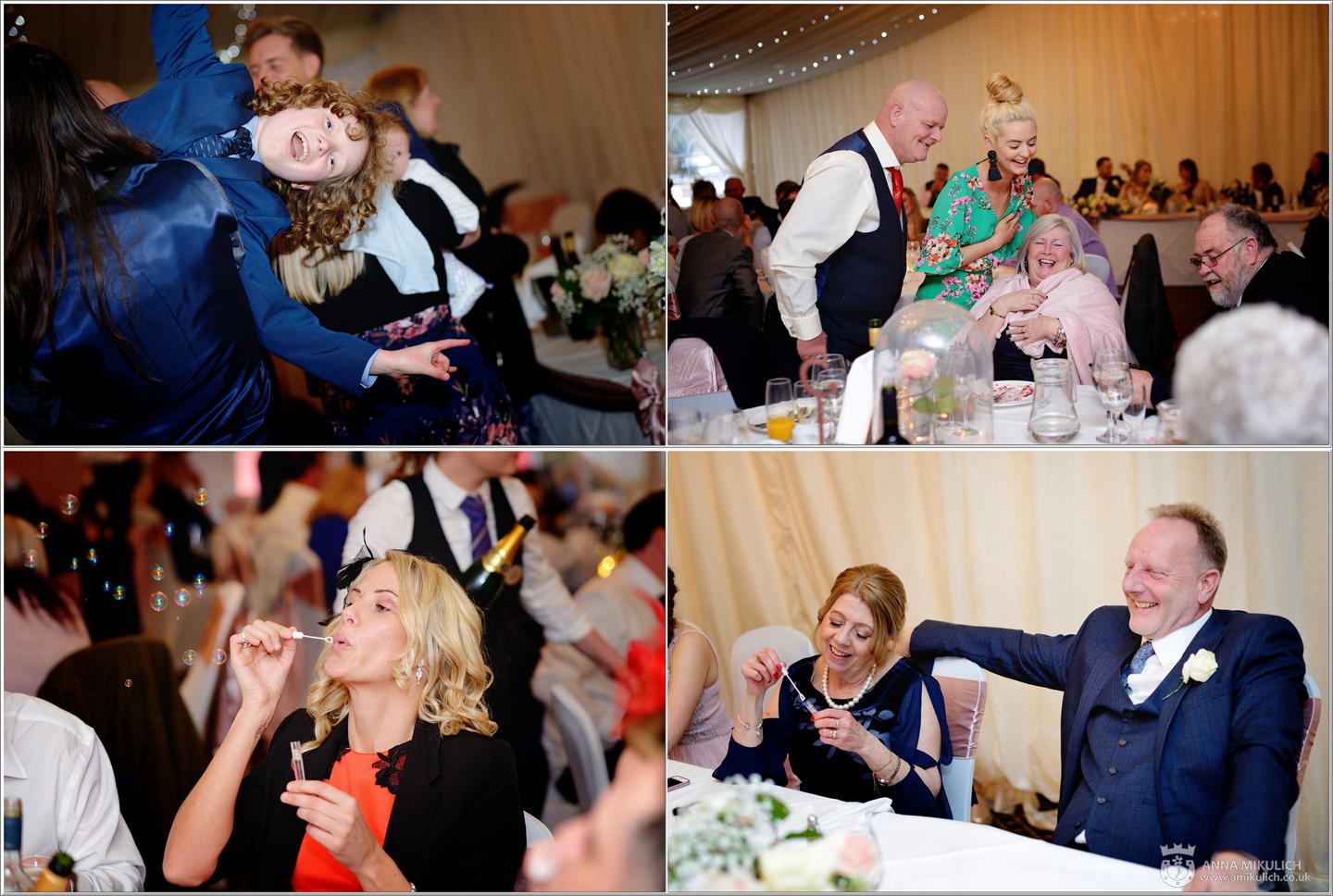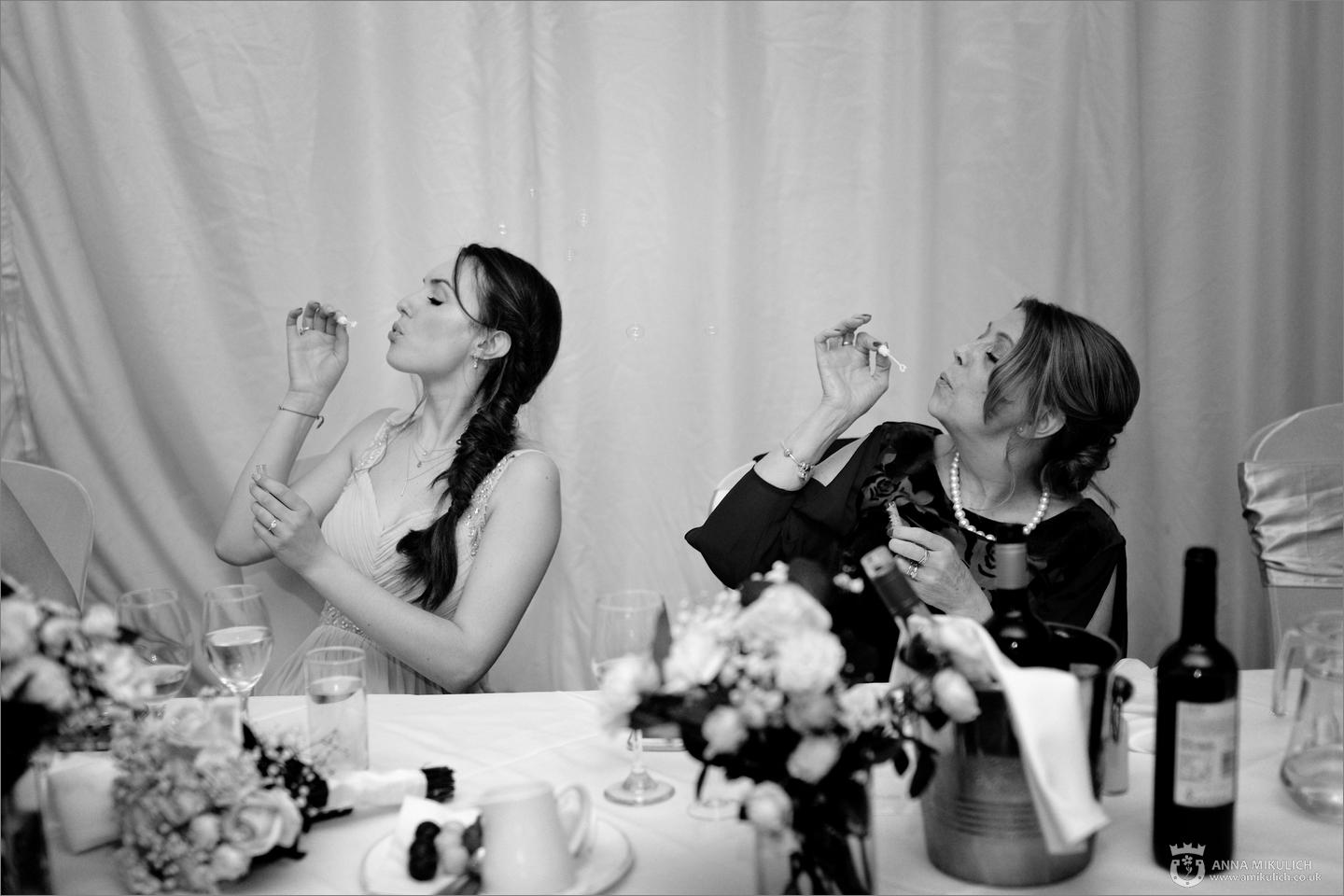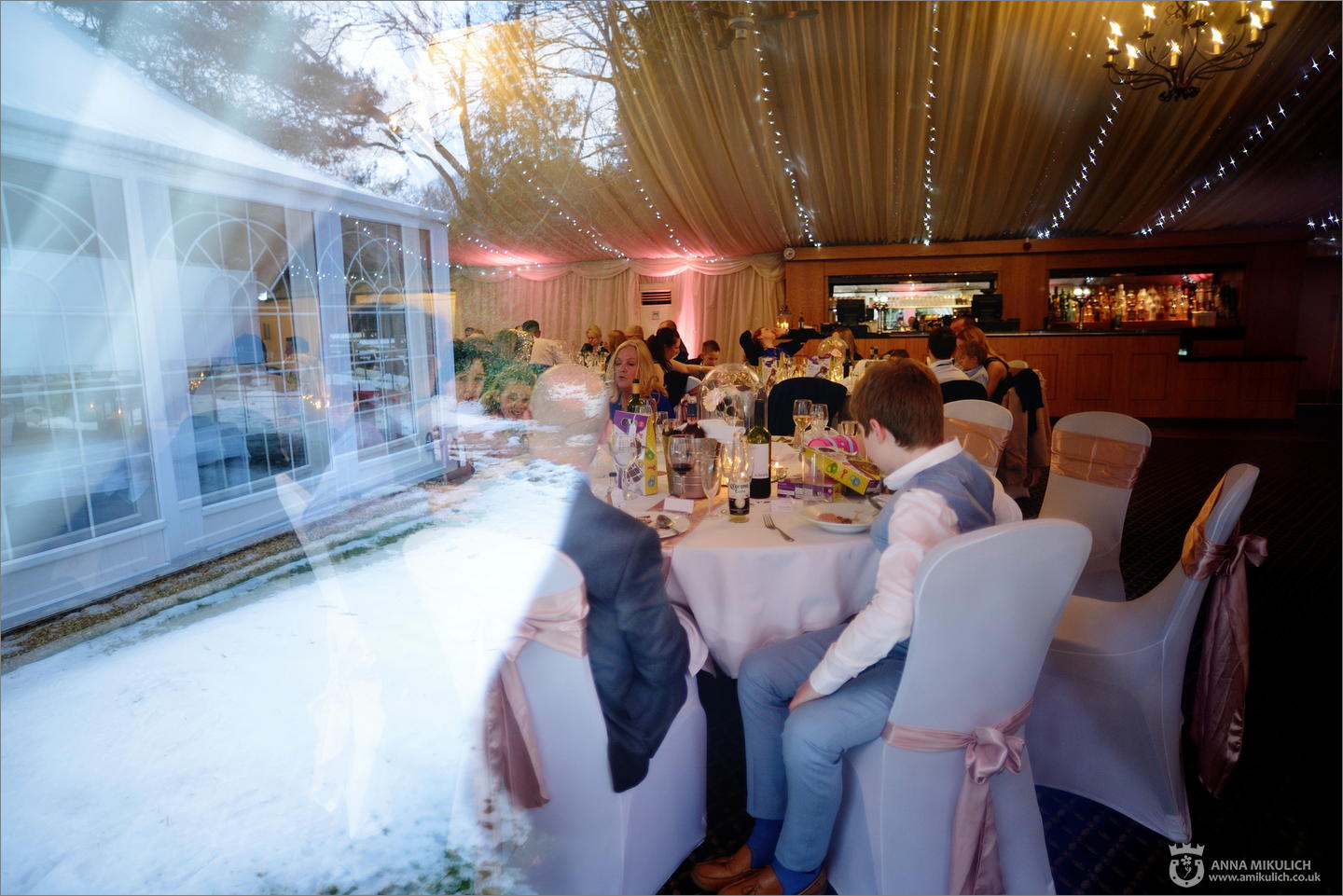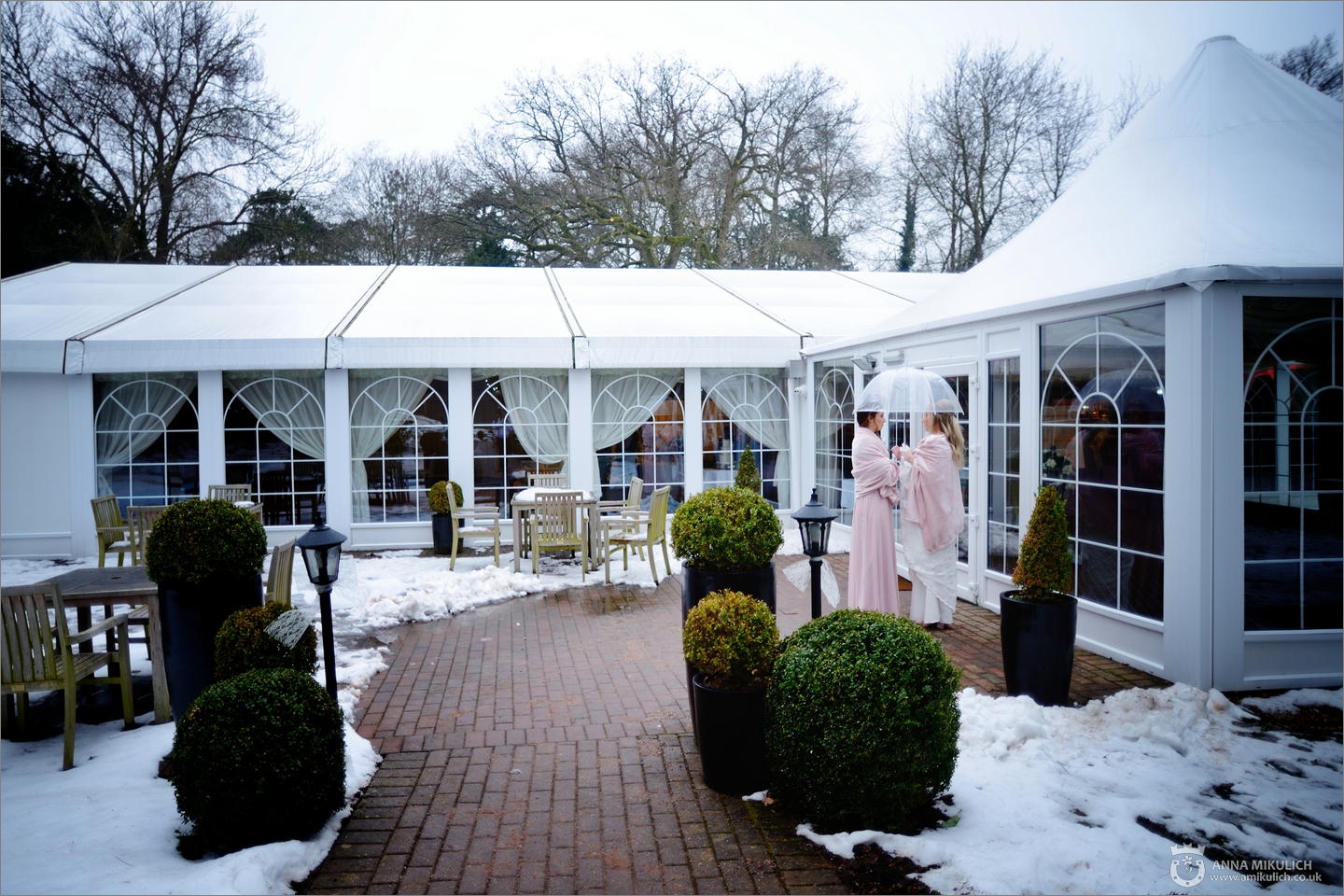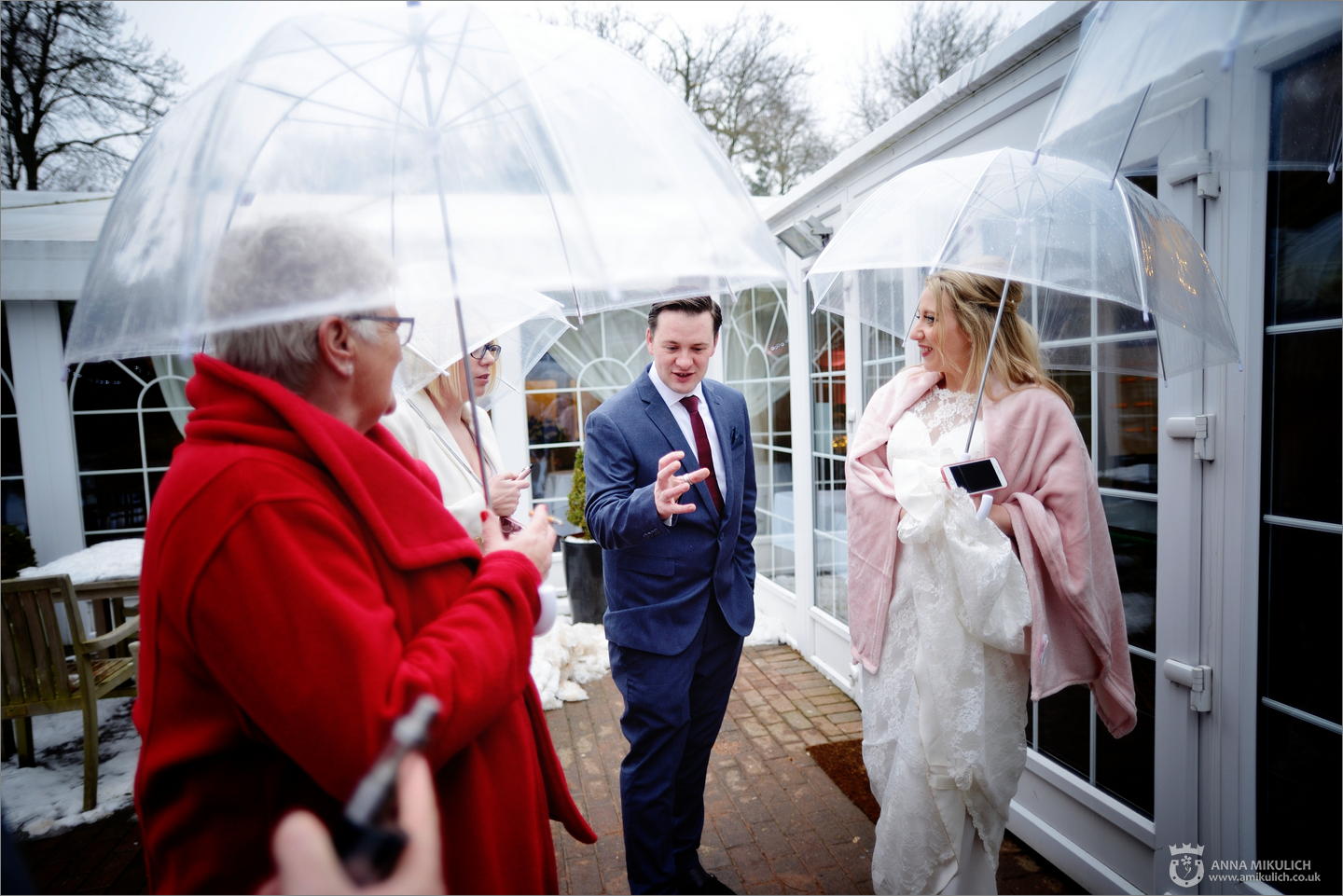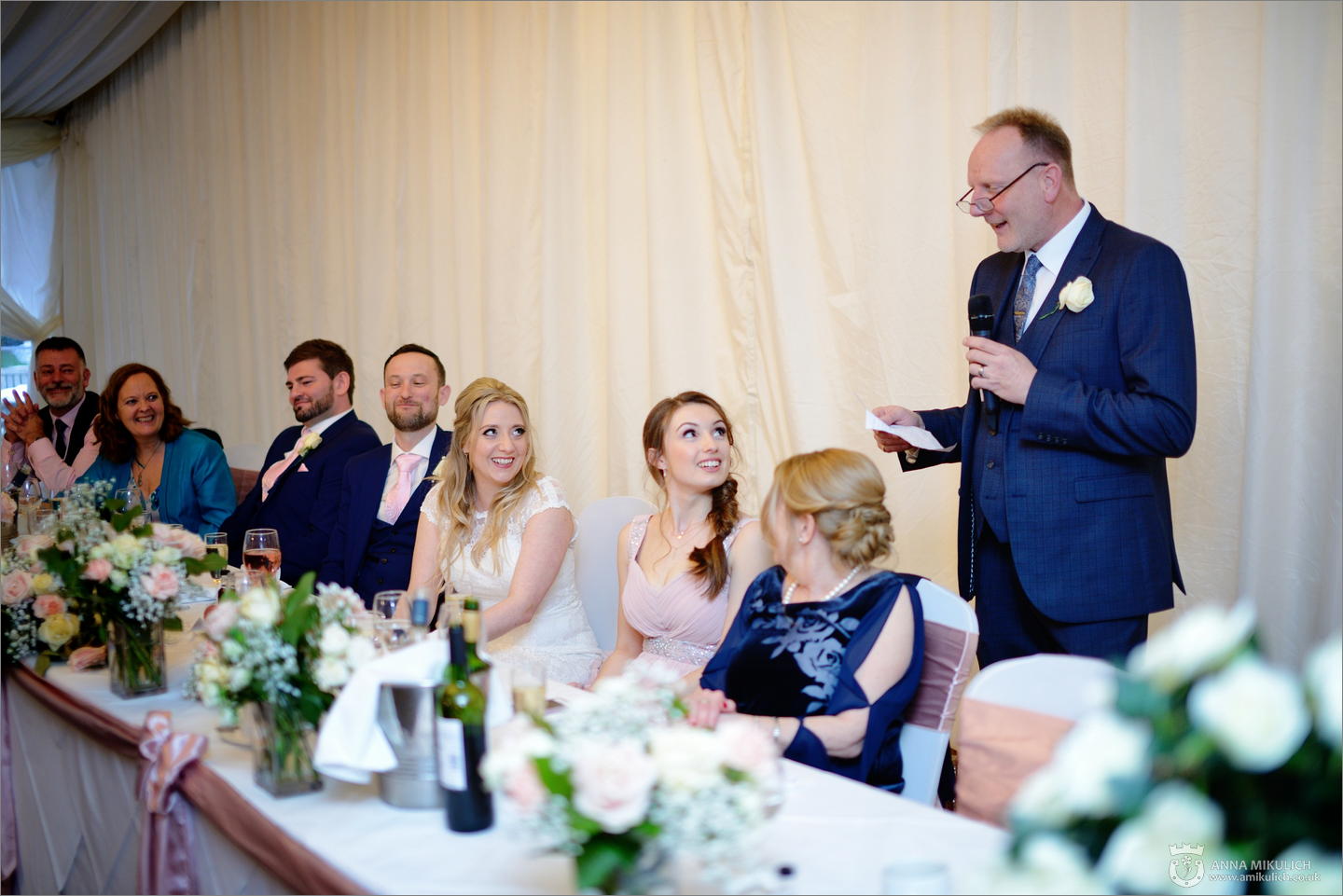 We love speeches! This is a chance to hear the most amazing and hilarious stories! The entire hall full of people would burst into laughter no one resists staying calm.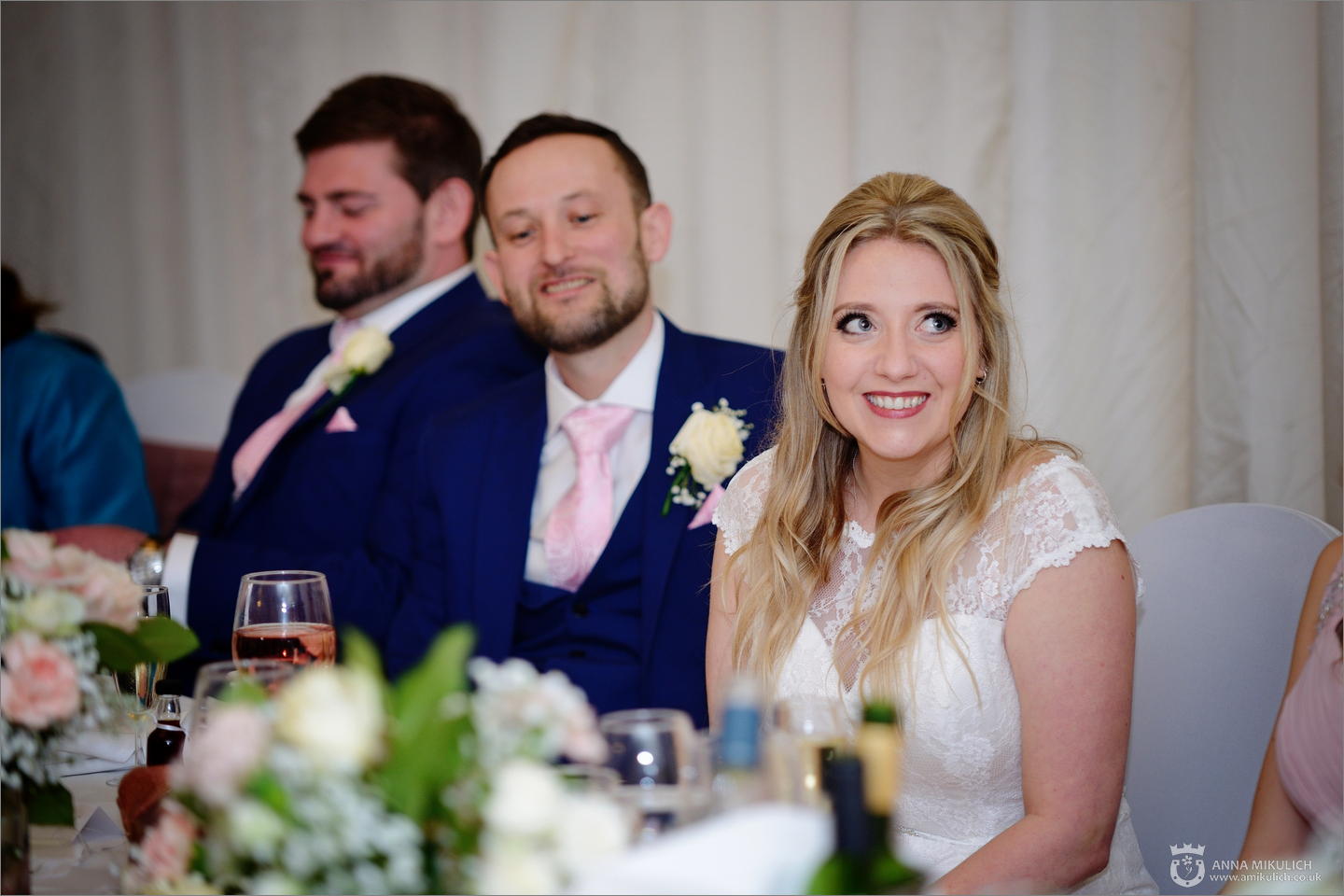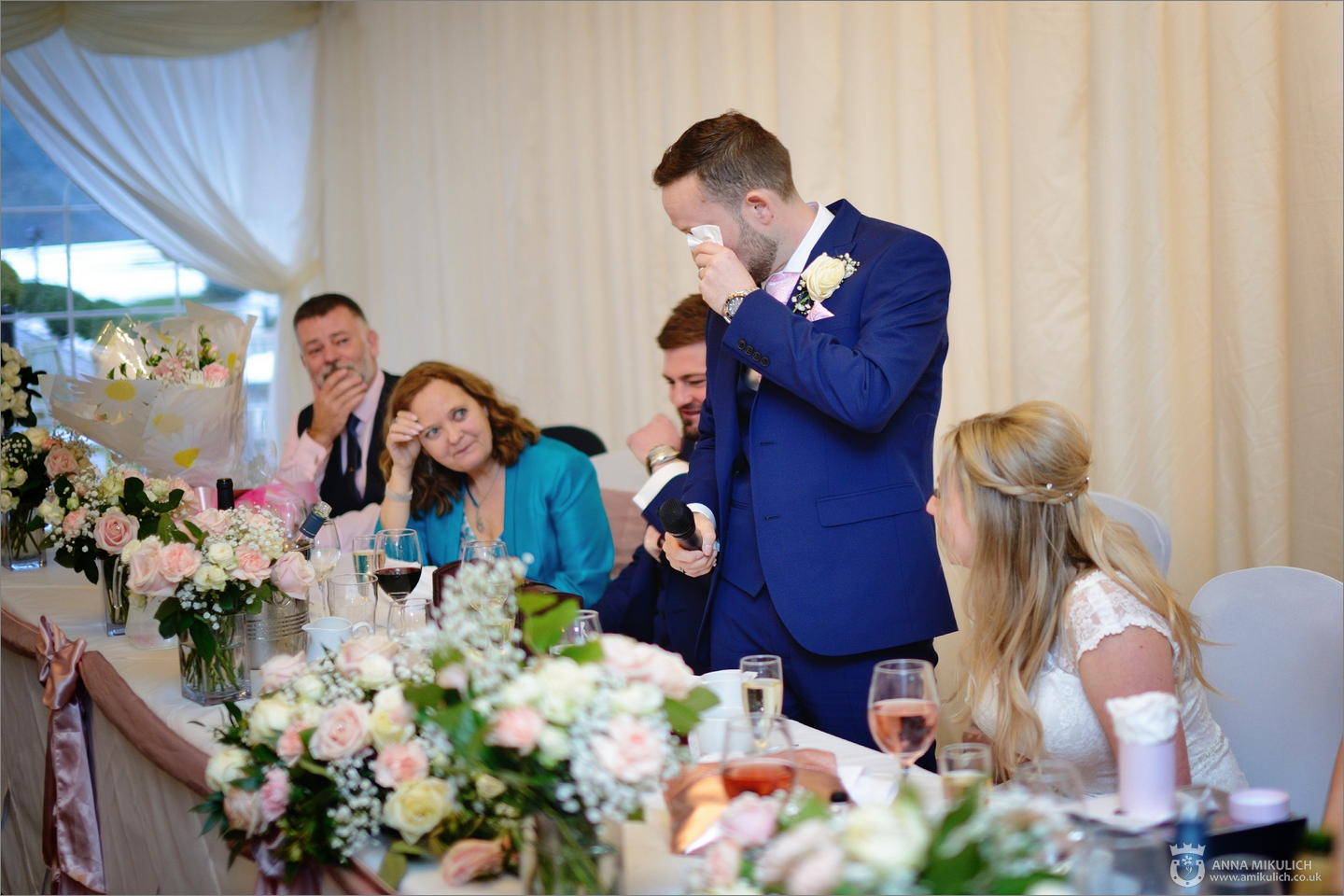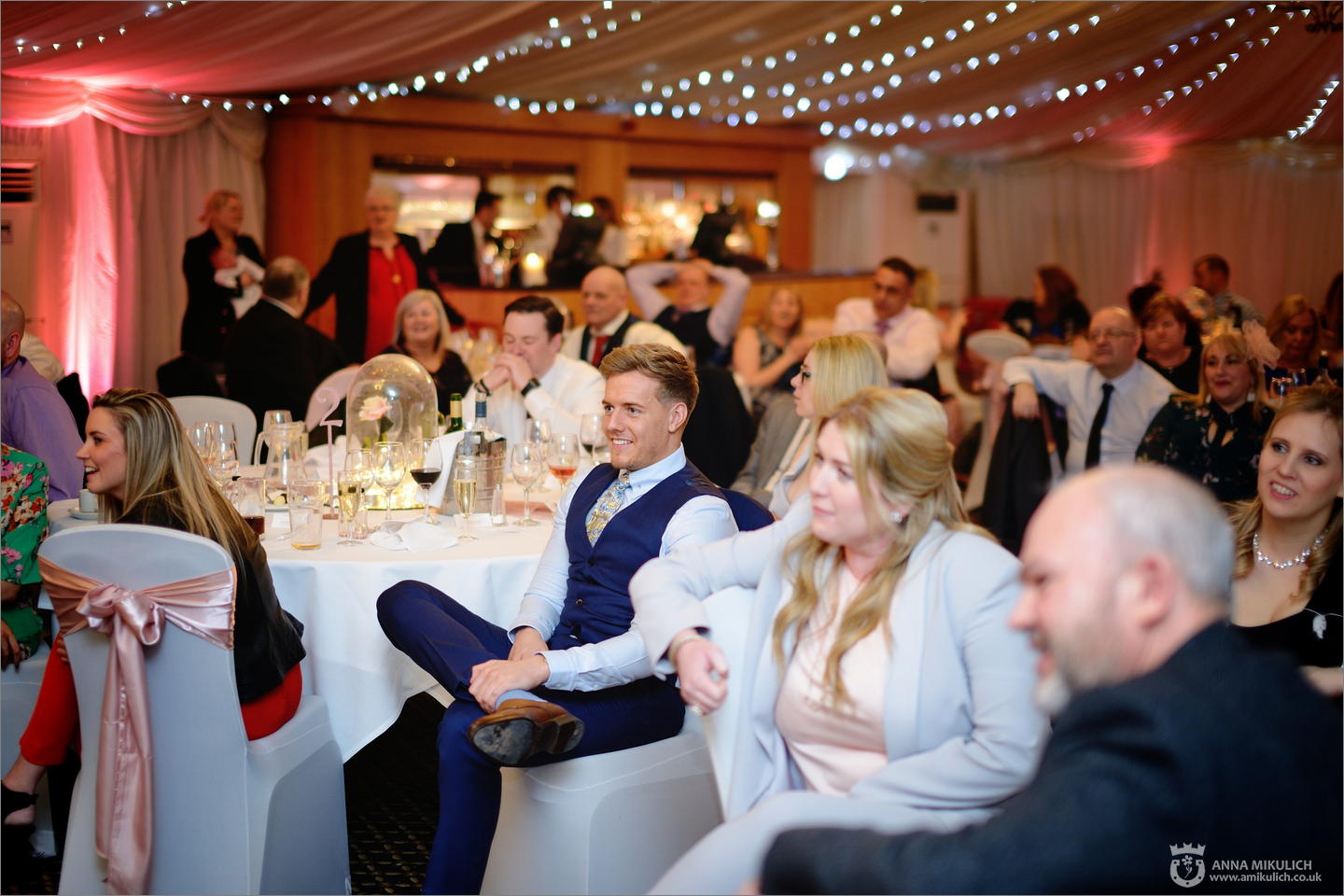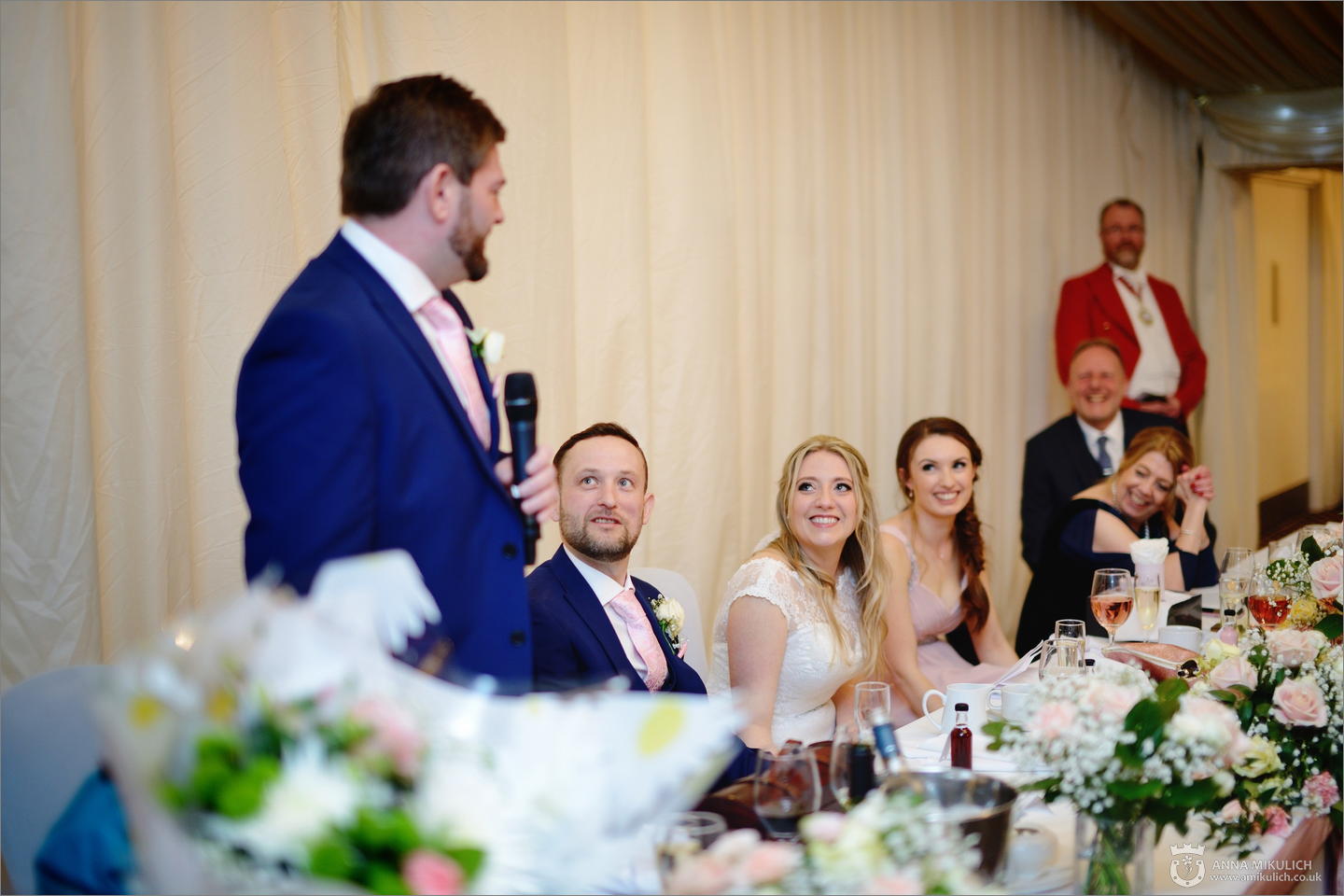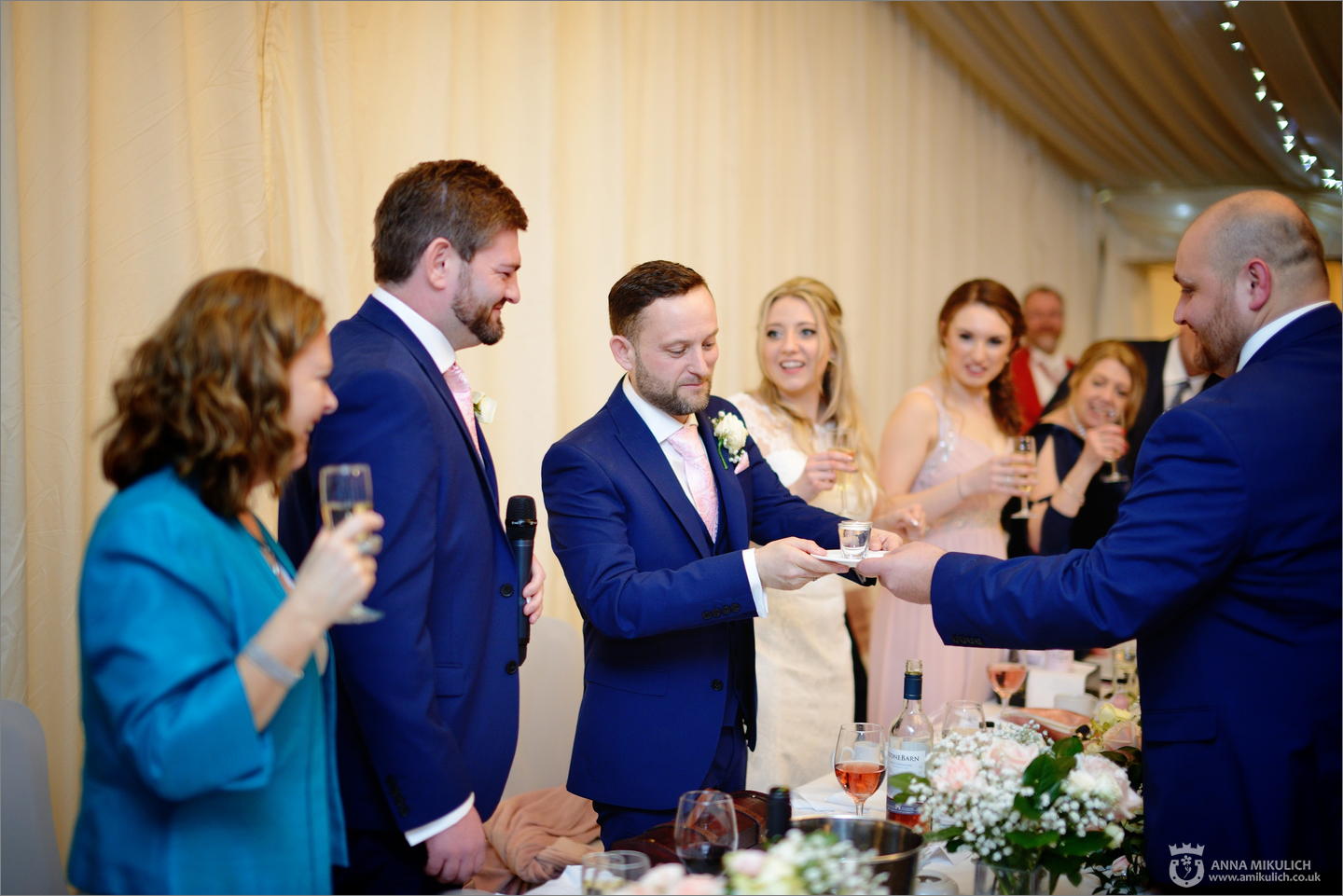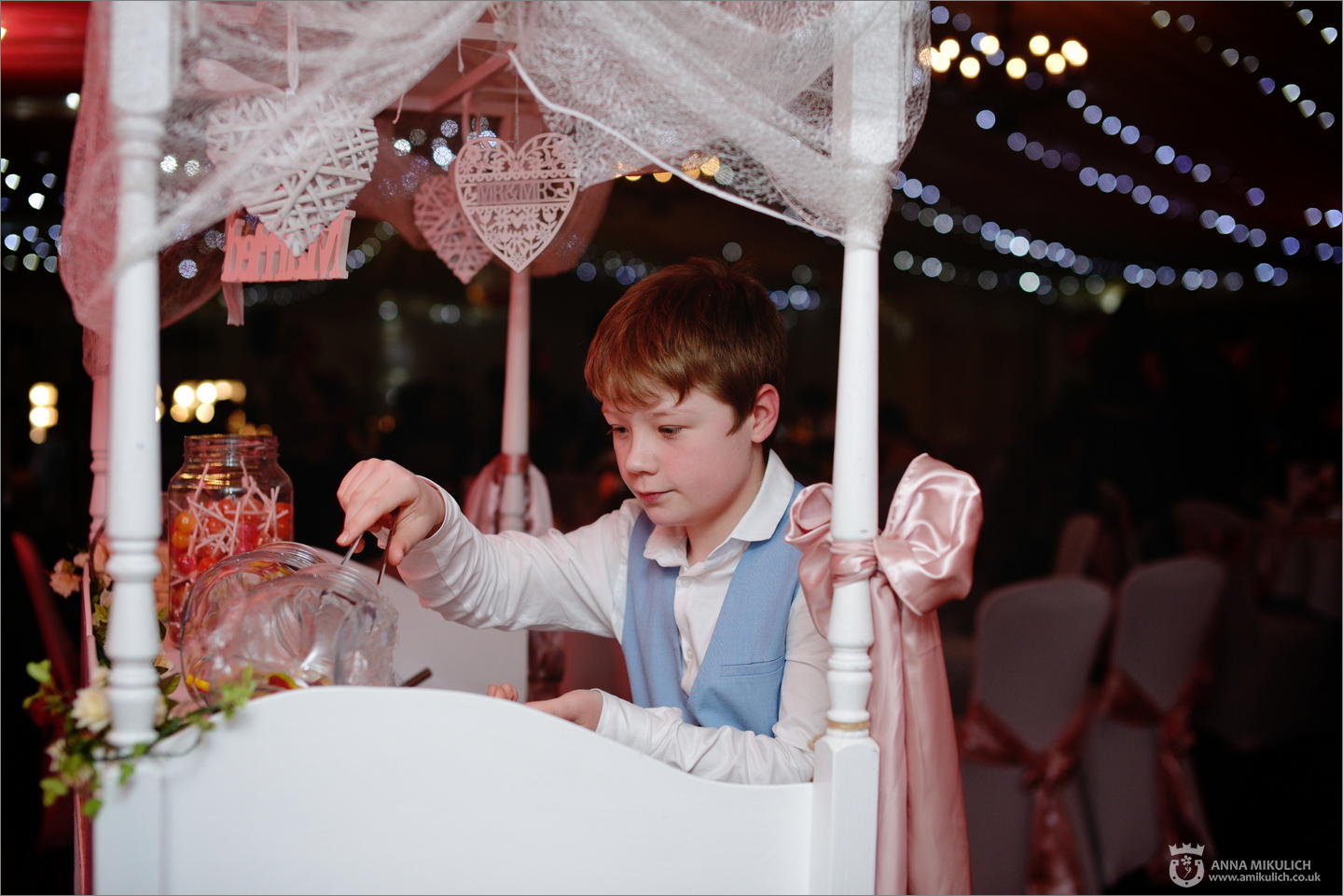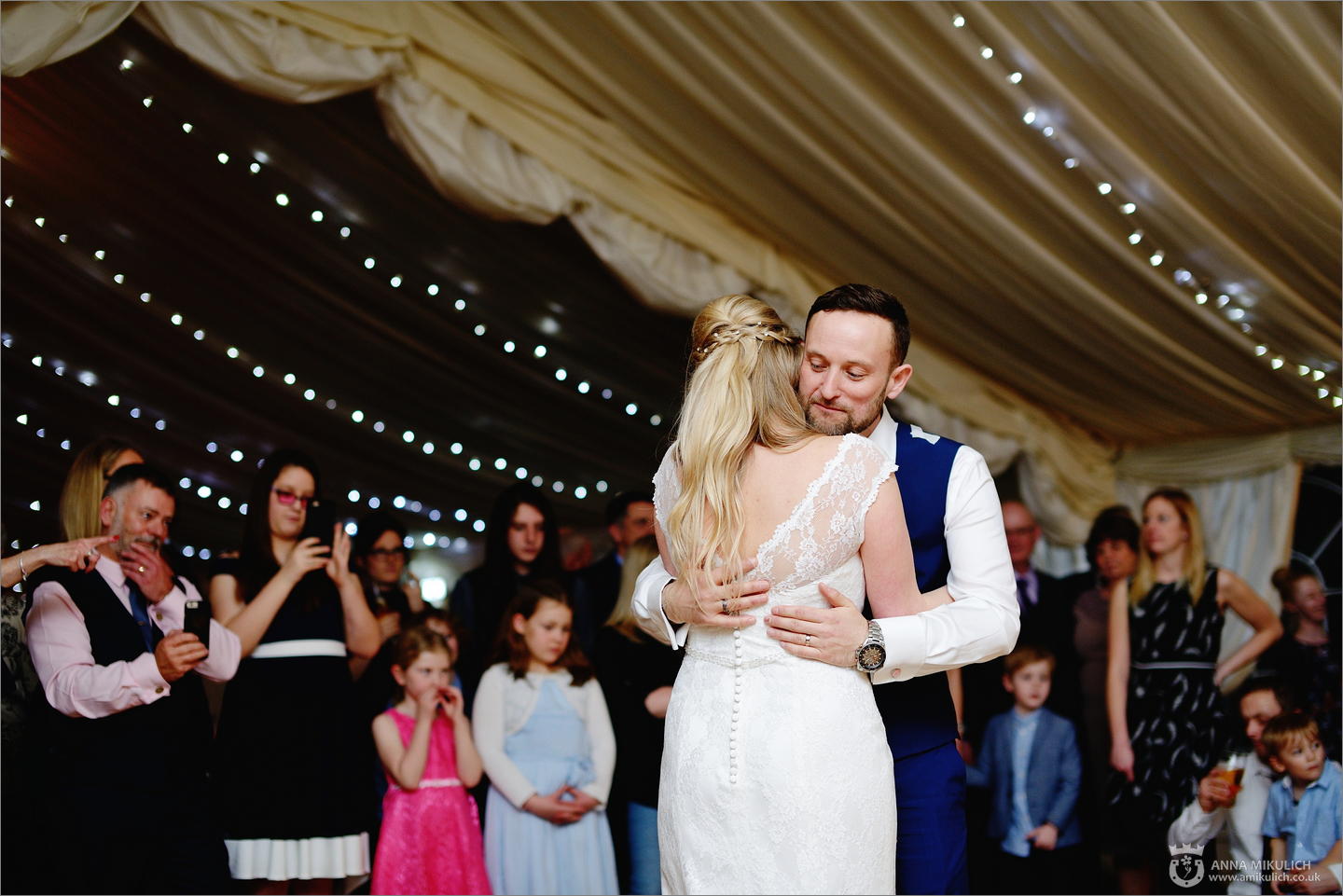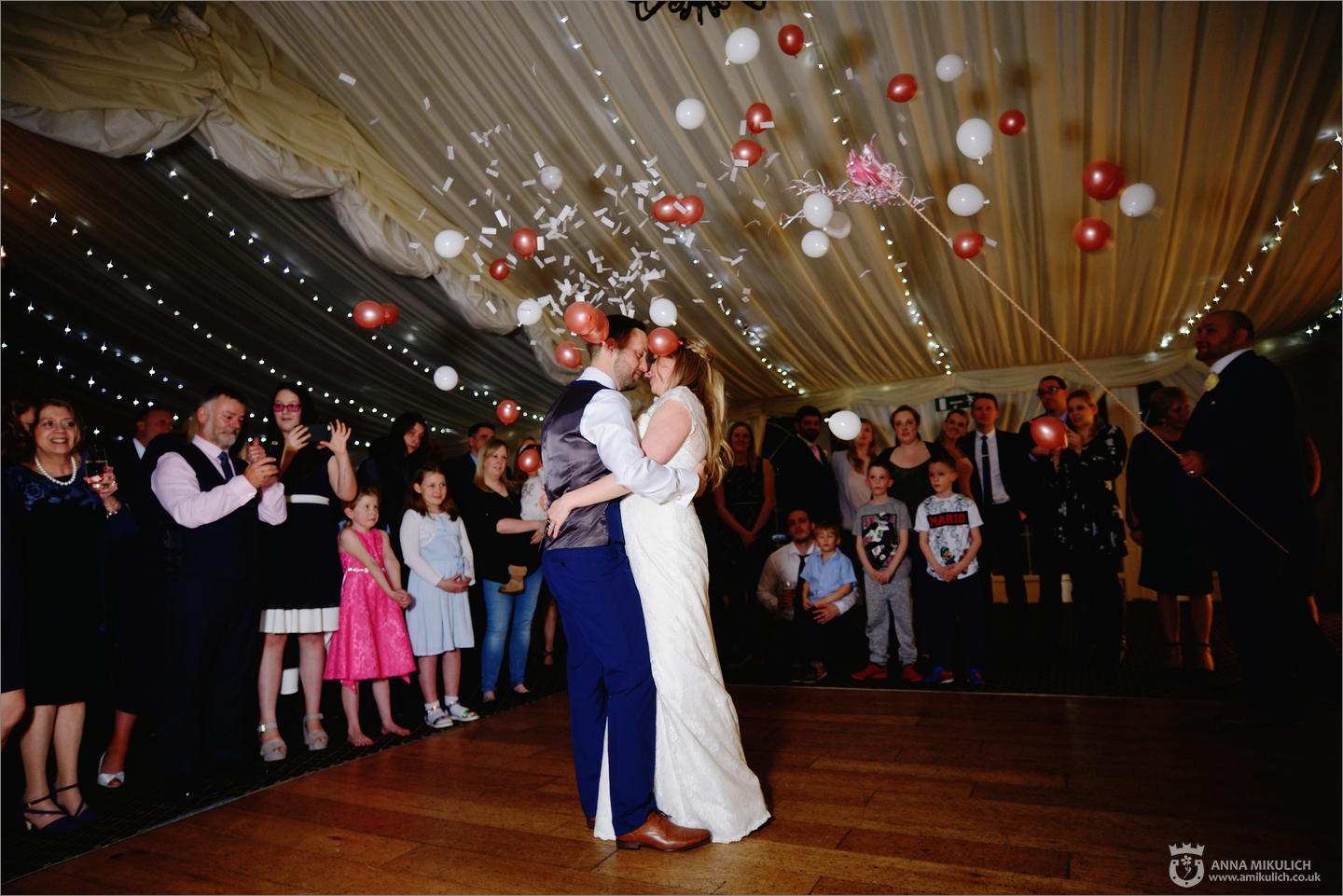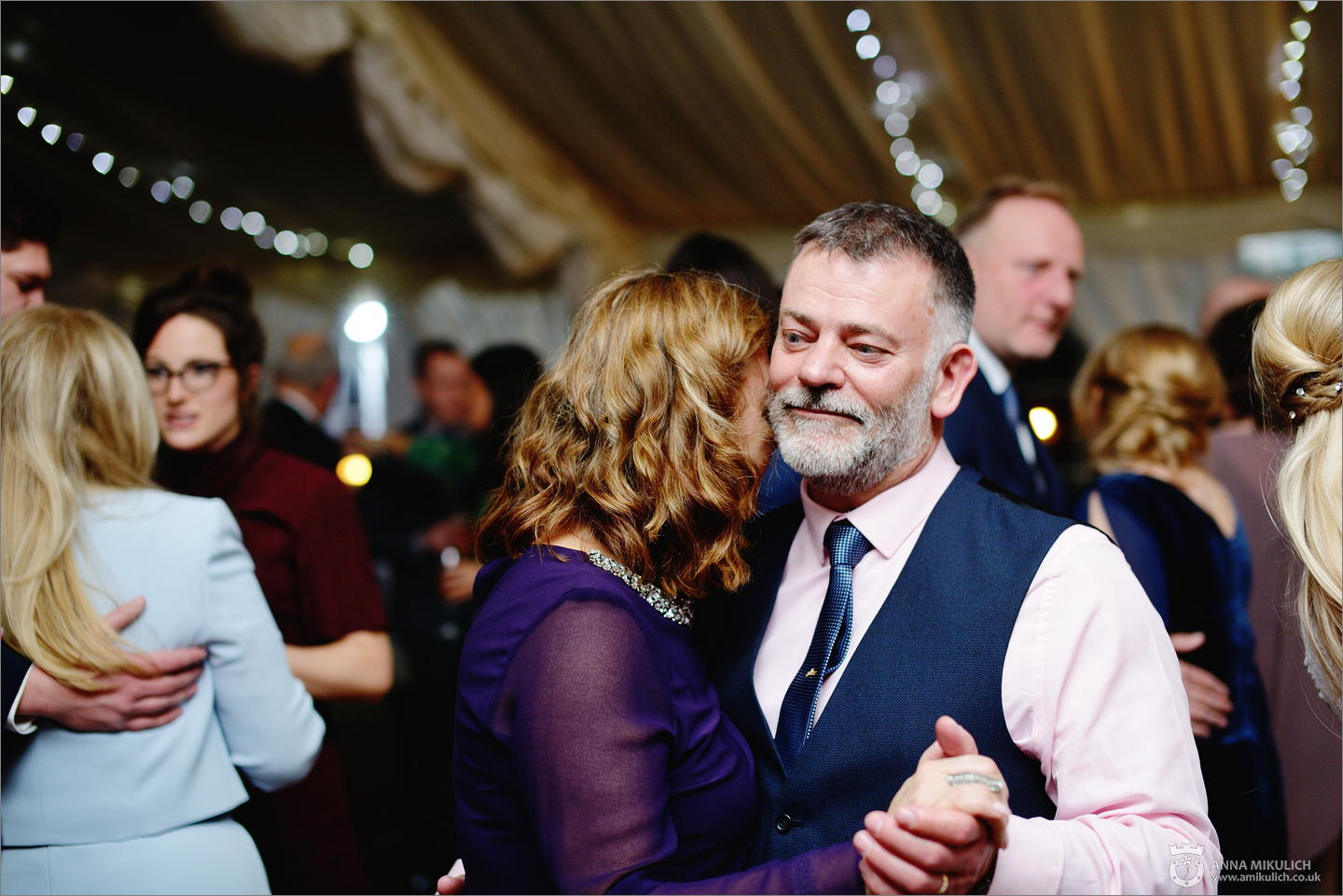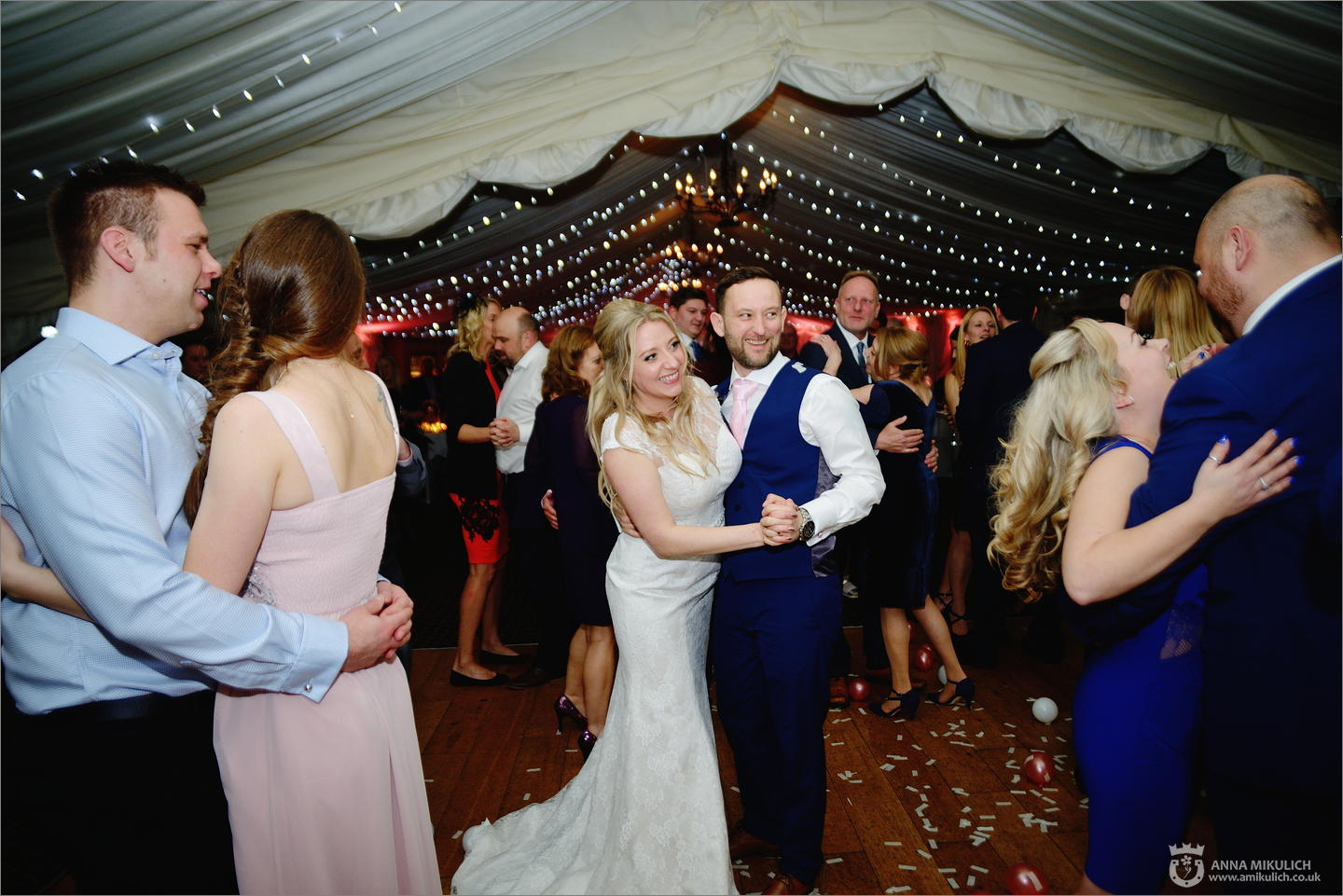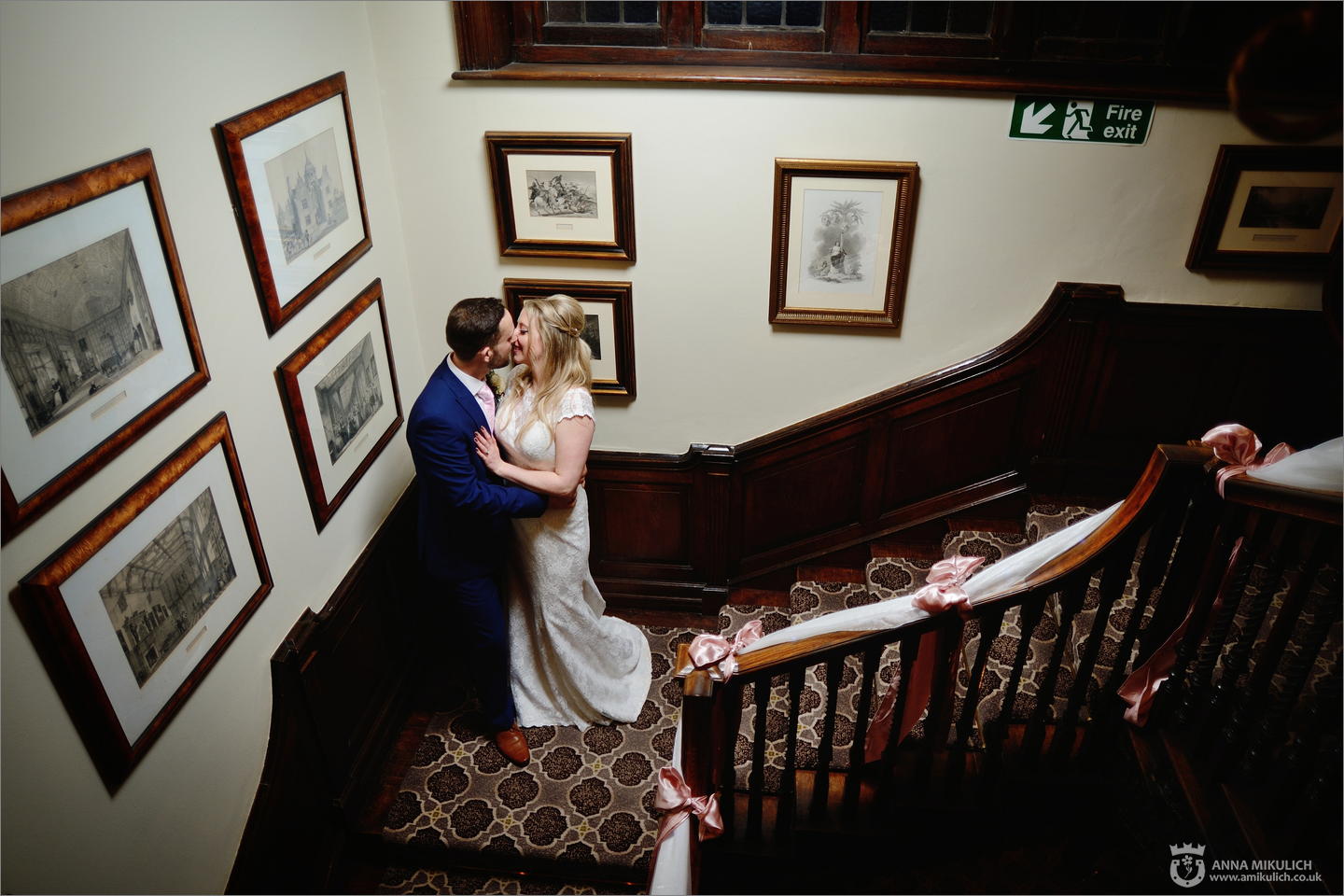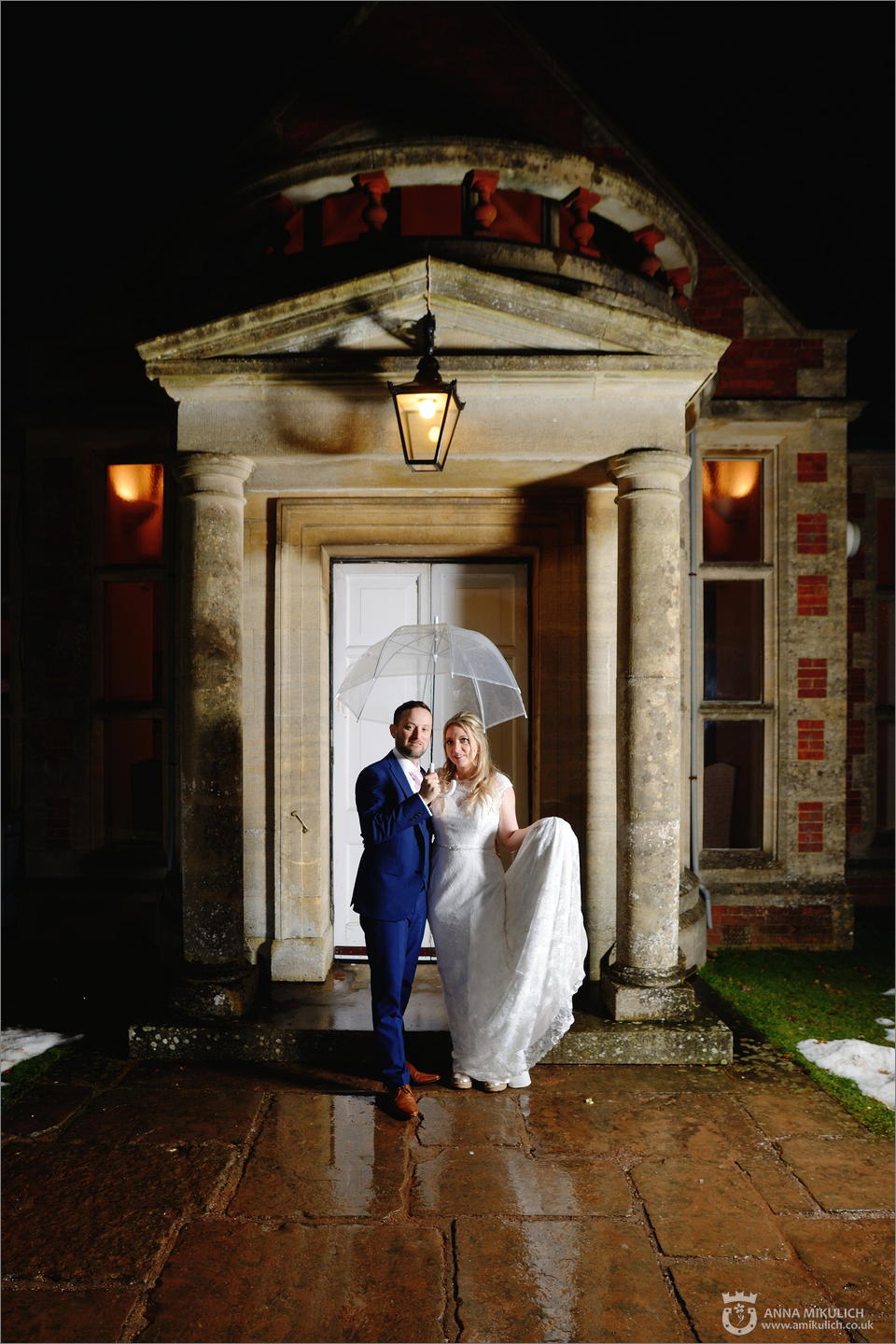 We sneaked off with the happy couple to take some dusk-time pictures while the guests are keeping themselves busy. This is our chance to play with off-camera flashes to get some very special pictures! Magic!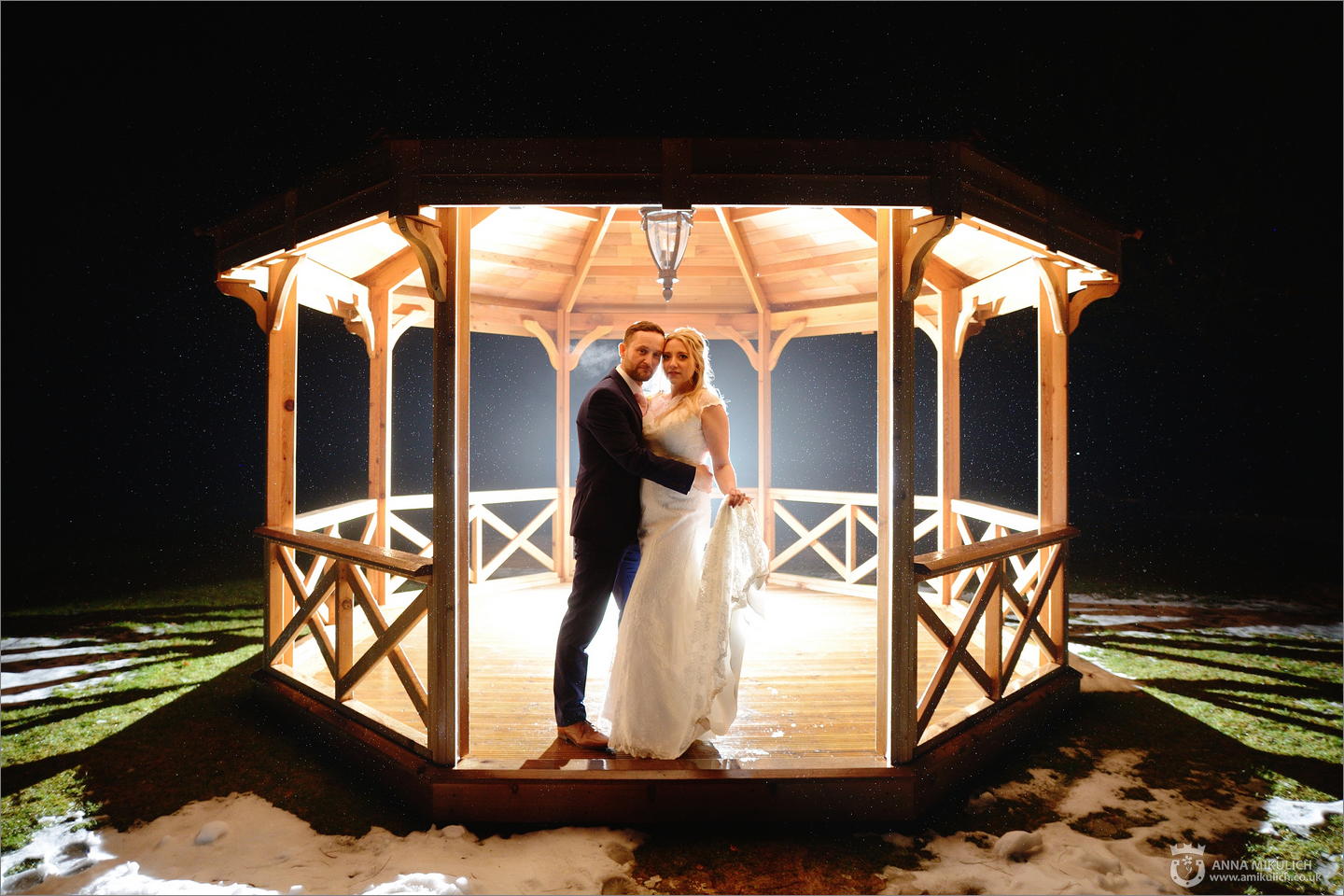 It was a fabulous wedding! An amazing couple surrounded by wonderful friends and family on a magical snowy day at Audleys Wood Hotel. Our sincere congratulations! Dan and Stephanie - we wish you many years of the happiest life!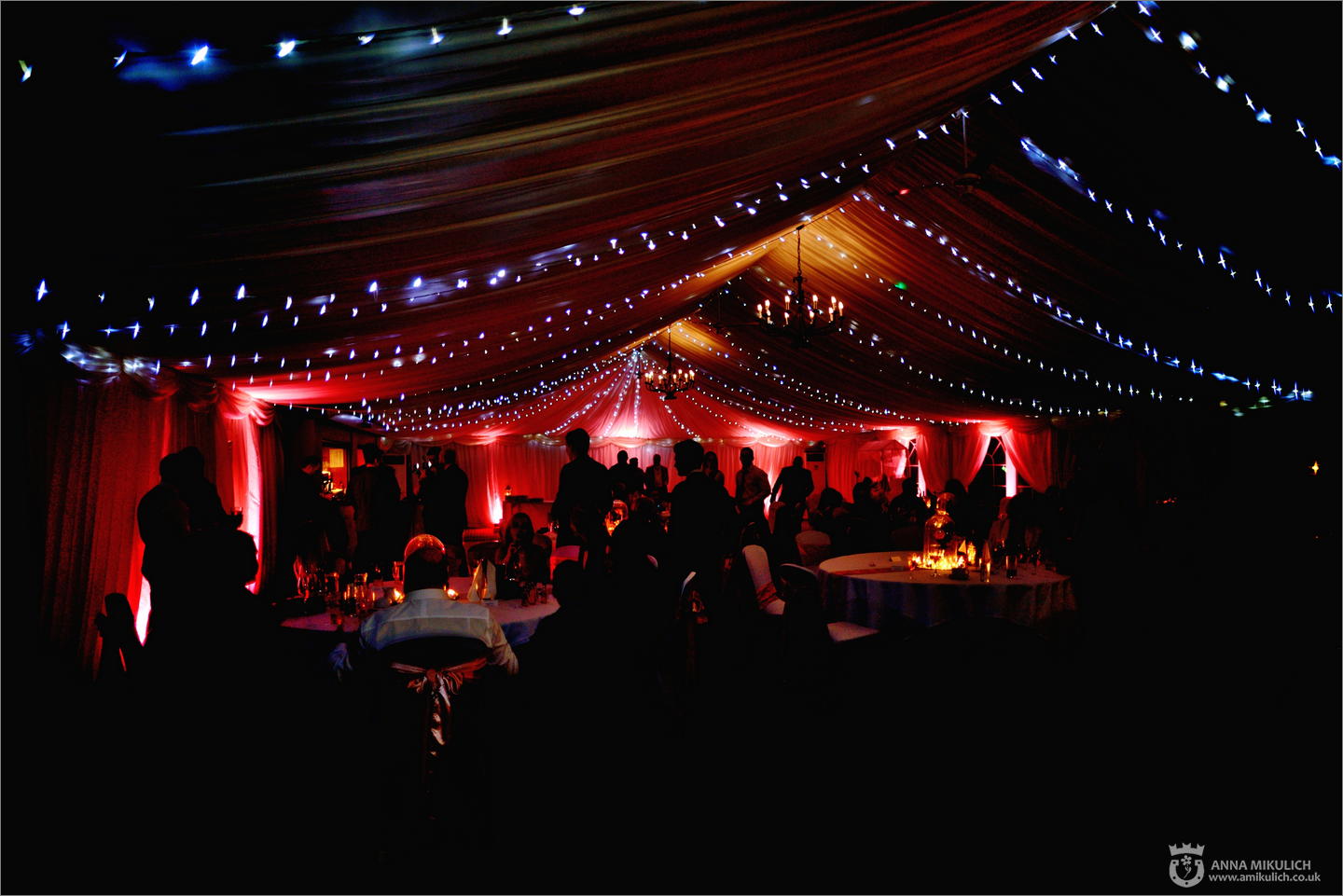 Are you looking for an Audleys Wood Wedding Photographer and would like to know more about our wedding photography services, packages and prices? Please do get in touch to discuss your plans and ask us any questions you may have!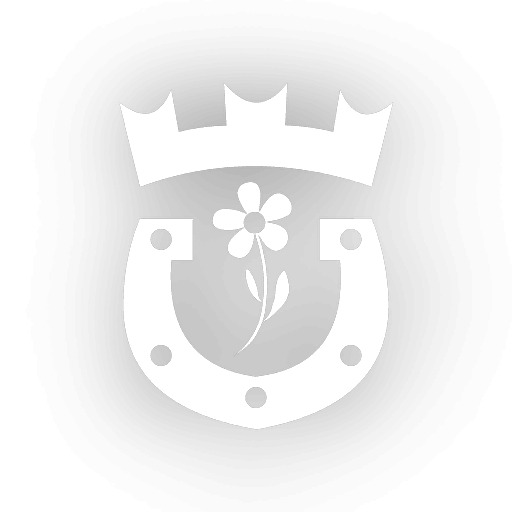 Anna Mikulich
wedding photography
Wedding Photographer Hampshire | Wedding Photographer Surrey | Wedding Photographer Berkshire | Wedding Photographer Oxfordshire | Wedding Photographer Basingstoke | Wedding Photographer Winchester | Wedding Photographer Farnham | Wedding Photographer Reading | Wedding Photographer Oxford | Wedding Photographer Portsmouth | Wedding Photographer Southampton | Wedding Photographer London | Wedding Photographer Guilford | Wedding Photographer Woking | Wedding Photographer New Forest | Wedding Photographer Petersfield | Wedding Photographer Alton | Hampshire Wedding Photographer | Surrey Wedding Photographer | Berkshire Wedding Photographer | Oxfordshire Wedding Photographer | Basingstoke Wedding Photographer | Winchester Wedding Photographer | Farnham Wedding Photographer | Reading Wedding Photographer | Oxford Wedding Photographer | Portsmouth Wedding Photographer | Southampton Wedding Photographer | London Wedding Photographer | Guilford Wedding Photographer | Woking Wedding Photographer | New Forest Wedding Photographer | Petersfield Wedding Photographer | Alton Wedding Photographer
Copyrights © 2021 Anna Mikulich. It is not allowed to use any materials and media from this website witout granted permissions. This website uses Google Analytics service for purposes of performance and accessibility analysis only. This service is using webbrowser cookies technology to track website visits. By using the website, you agree that it is allowed to place these types of cookies on your device. If you see this website snown with errors - please let us know! We are wedding photographers, not website developers - but we will try to sort it out! Website administration: admin@amikulich.co.uk